I am deeply inspired by Giota's photographs and powerful storytelling. She has a talent in highlighting details of everyday life and makes you pause and think. That's not an easy task to accomplish in our era.
Giota has a beautiful soul.
She lives inside the Castletown in Ioannina, which has always been a magical place for me. That's why I particularly love to read her stories about aspects of life inside the Castletown that only the residents know.
Apart from photography, Giota, along with her husband Kostas, has recently started cultivating biological mountain tea and plan to also start cultivating other aromatic and medicinal plants of Greece. Can't wait to taste their mountain tea! It's my favourite natural medicine when I get a cold, but I have recently started drinking it more often.
In this interview, we talk about her passion for photography and how it all started and also about life, travelling, inspiration and more. You can see a sample of her photographs here but I urge you to visit her Facebook page as well.
Would you suggest a song to hear while reading your interview?
High Hopes by Pink Floyd.
How would you introduce yourself in a paragraph?
If you see a crazy woman capturing the mist in the morning with her photo camera or running to catch a rainbow or the leaves that have fallen after the rain at the lakeside, then this is probably me.
I am also a mother of three children. Ideally, I would like to be a working mom but let's not forget where we live. The economic crisis in Greece is still very much a reality.
I like photography, reading and I also like the constructions of various kinds; in general, I like to learn new things.
I also try to be positive and share positive thoughts and energy; being grumpy is not my thing.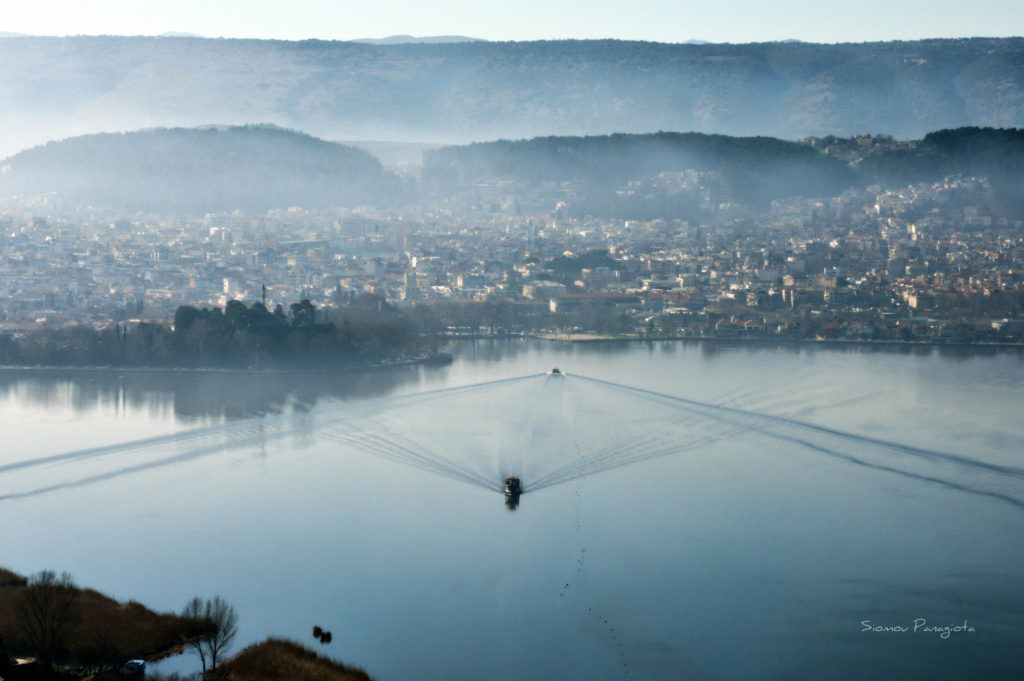 When did you start taking photos? What do you like about photography?
I started with photography almost 6 years ago for various reasons: the economic crisis of our country, my own personal middle age crisis plus the fact that for the last 25 years I take care of my paraplegic father-in-law, all these brought me to my limits. That's why I decided to dedicate some time on myself as well. The whole procedure involved walking a lot around the city and it felt as if I left all my negative thoughts behind with every step I took.
At the same time, I tried to concentrate on what was beautiful around me, so I started taking photos, initially in the city and afterwards in nature as well (birds, flowers, butterflies).
Photographing nature brought me in contact with biologists and people interested in maintaining biodiversity in Greece. In fact, recently I started a collaboration with the University of Ioannina and the Biodiversity Conservation Laboratory of the Department of Biological Applications & Technology (BET) to record the butterflies of our region as a volunteer observer.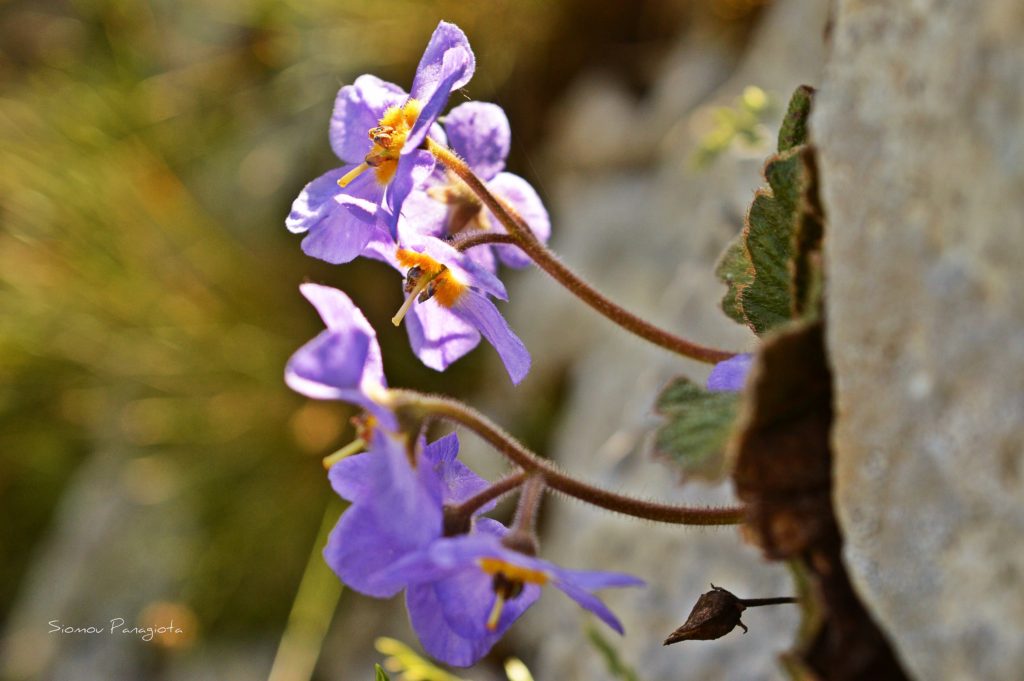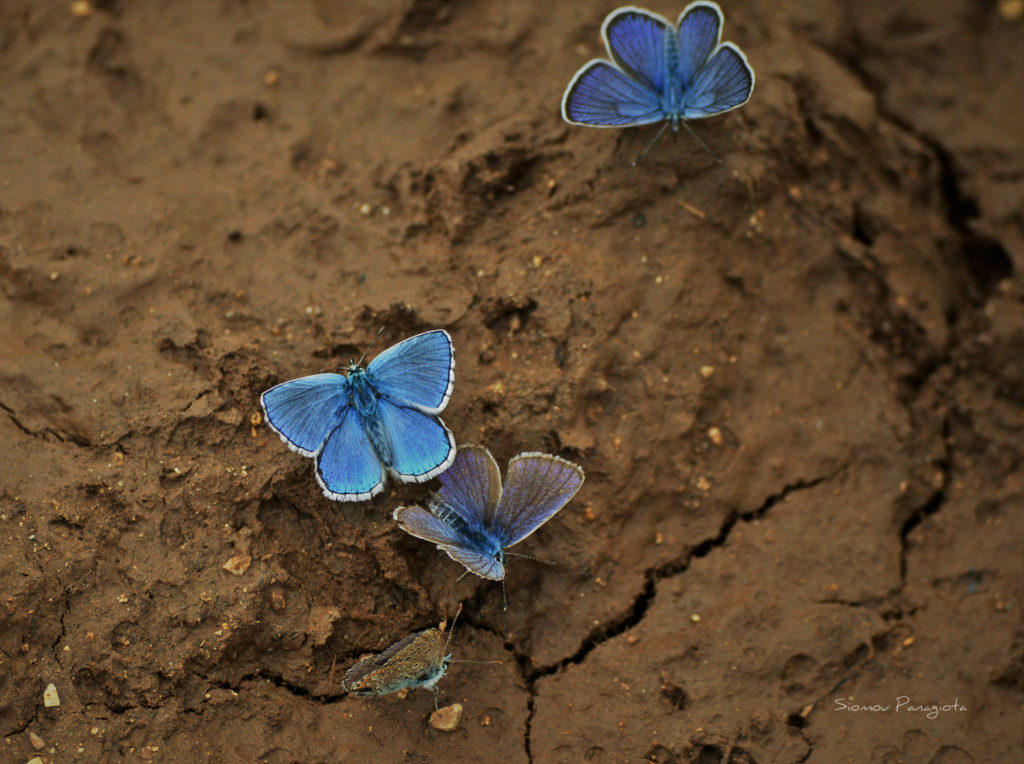 At the same time, I am a volunteer at the Hellenic Ornithological Society, observing areas that have been designated important for the birds. I am also a volunteer in the association for the protection of the Chamois (wild goat) Rupicapra rupicapra balcanica, which is a protected species threatened with extinction in the Balkans.
As volunteers, we place cameras in the mountains of Epirus, in places where we suspect that wild goats live. Every 1 to 3 months we get the data and the designated biologist evaluates them. Their population seems to recover, but unfortunately, they are still threatened by hunters who kill them for their meat illegally, without considering the further consequences.
In October and November 2018, I had my first individual exhibition of photos of the city and stories I 've heard from people who lived here from the beginning of the 20th century to the present day.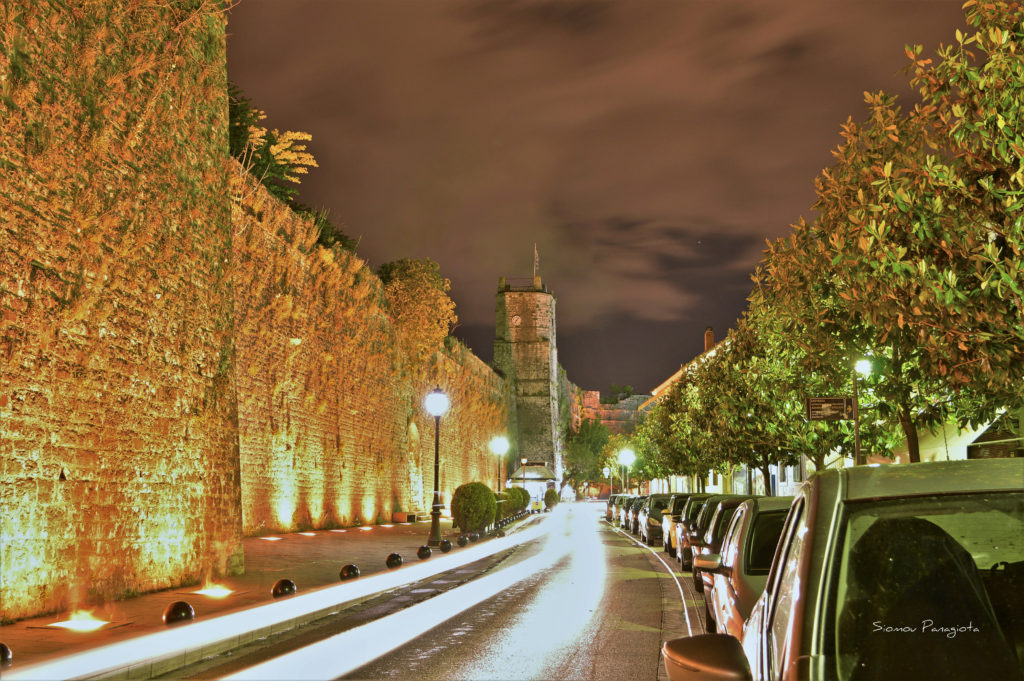 You share some beautiful photos of yours on Facebook along with some inspiring words. Why? What is your ultimate purpose?
My photographs are my point of view but they also contain a part of my soul; they awaken memories or concerns that I try to share with my friends on social media (mainly on Facebook) who have been very supportive of what I do from the beginning.
My main goal is to offer something beautiful and of quality to those who "follow" me, to bring out their own memories, to make them see things differently and appreciate our homeland. I am very pleased when people respond to this goal of mine.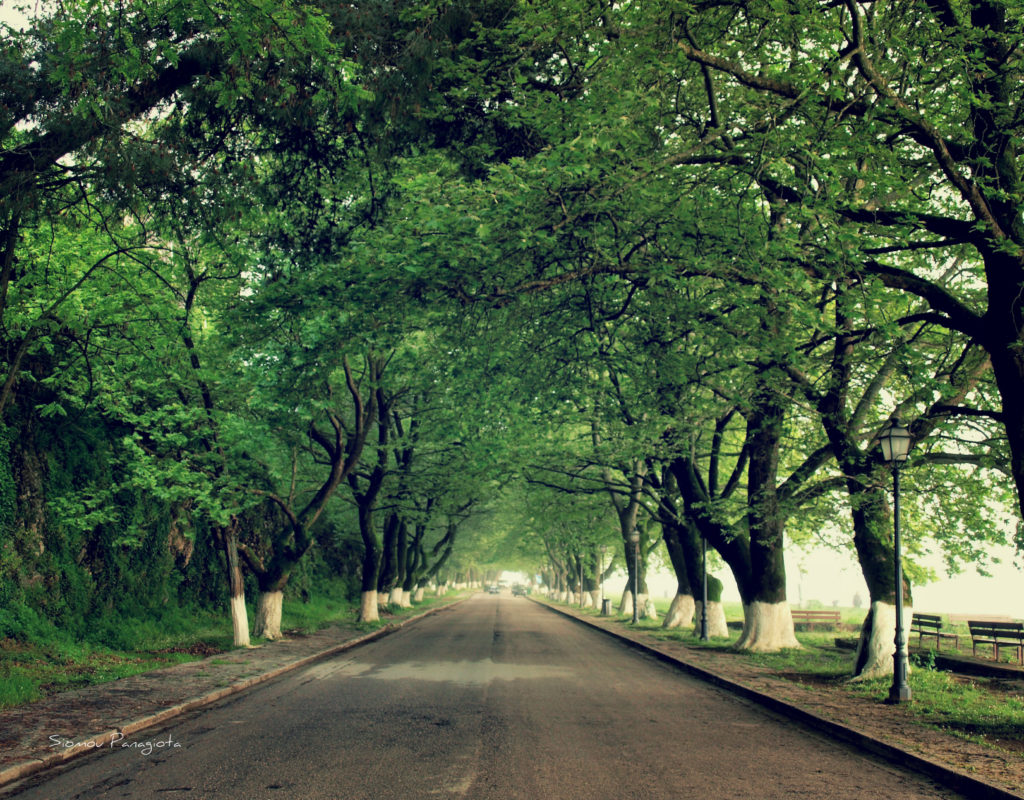 Which book and/or movie would you recommend reading/watching to get inspired?
Book: "Wolf Totem" by Jiang Rong. There is also the film based on the novel, directed by French director Jean-Jacques Annaud, but reading the book is a thousand times better.
Film: "The Salt of the Earth," a biographical documentary film directed by Wim Wenders and Julia Salgado about the work of the great Brazilian photographer Sebastião Salgado. His photographs explored the natural environment and the humans inhabiting them. The film has won many awards.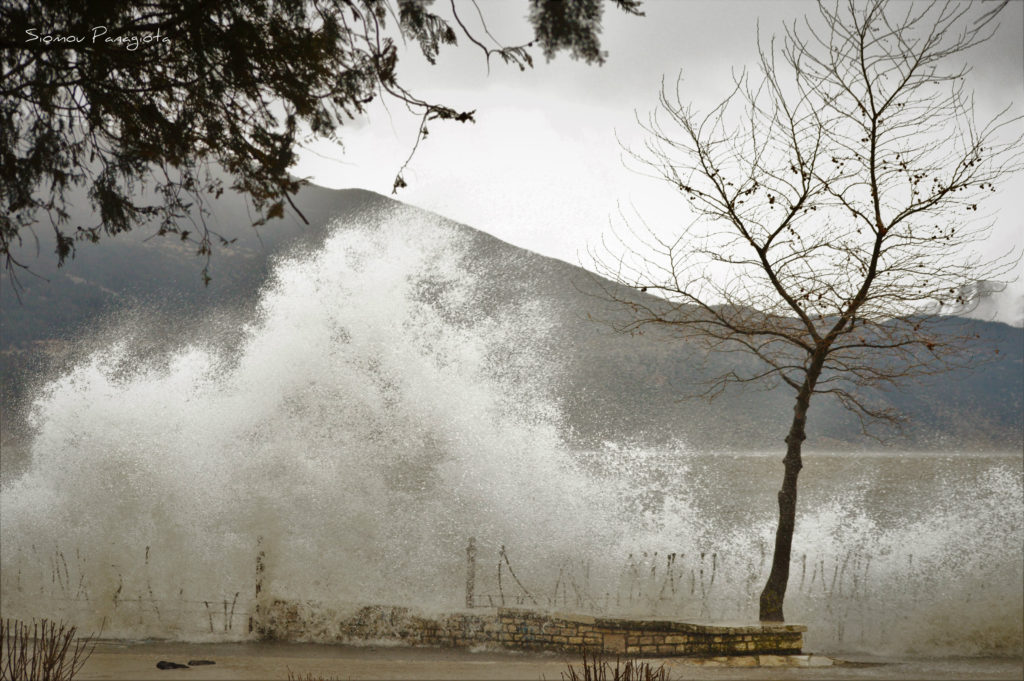 What does travel mean to you?
The first thing that I feel when I am about to travel is panic and nausea. That's because I cannot just pack a few things in a bag, lock the door and go. I have to leave the house clean and full of supplies and food for my father-in-law, at a proper place so he can reach them from his wheelchair.
Apart from that, travelling for me means escaping from reality as time has another dimension. Even though I go away for a short period of time, I feel as if I was gone for ages. Of course, it also means taking many photos!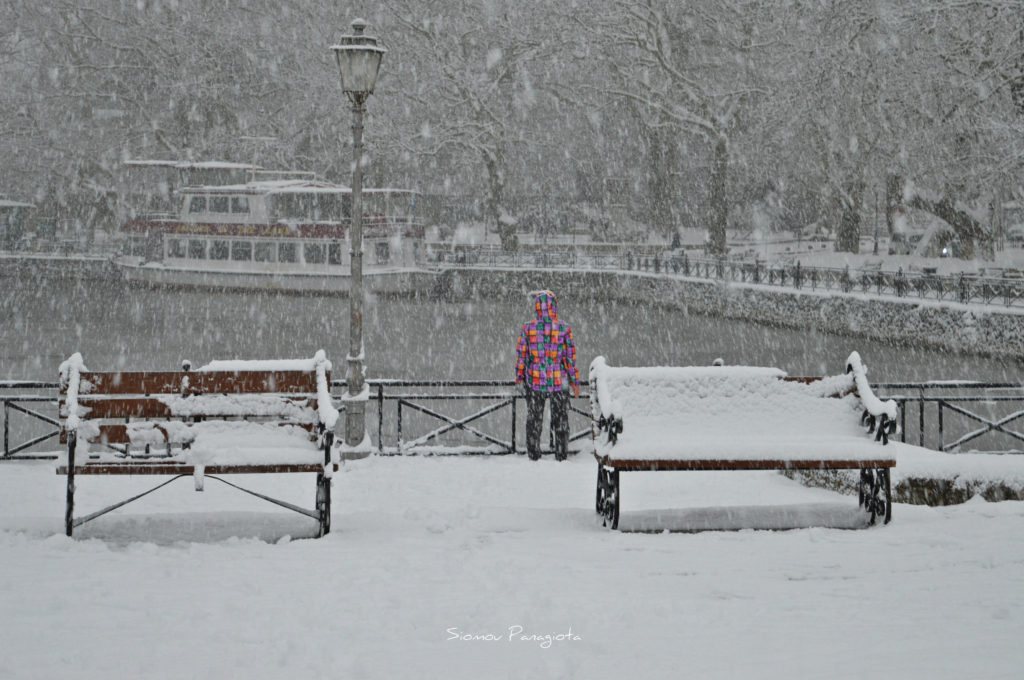 What was your favourite travel experience so far and why?
My favourite trip was the one we did three years ago with my husband on our Vespa.
We travelled on the old national roads around Epirus, Thessaly and Central Greece (Sterea Hellada) for 4 days; we passed through three artificial lakes, through forest roads and small villages, and when the night came we slept at the place we were at.
It was a fantastic experience because travelling on a Vespa means that you travel slow and get close to nature and the people you meet, who are surprised when they find out how many kilometres you travelled on a Vespa.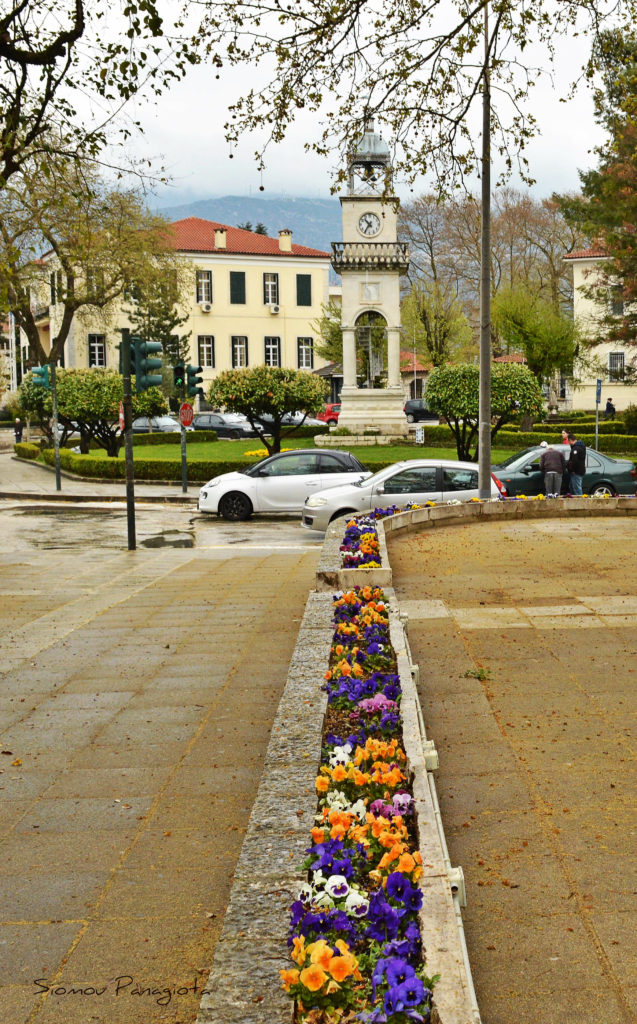 Travelling with kids: yes or no and why? Being a family with 3 kids, what's your opinion on this?
Yes and no.
Parents, in order to travel with their children, have to realize that they need to have endless patience. Children are not little soldiers who can follow a travel itinerary. With love and a positive attitude, they should try to keep them happy so that they won't be afraid to discover new places.
But a couple should also travel alone from time to time. We started travelling on our own when our kids were old enough to understand that we don't abandon them in order to travel somewhere on our own, but because we also want to do things that we like and are probably tiring for them.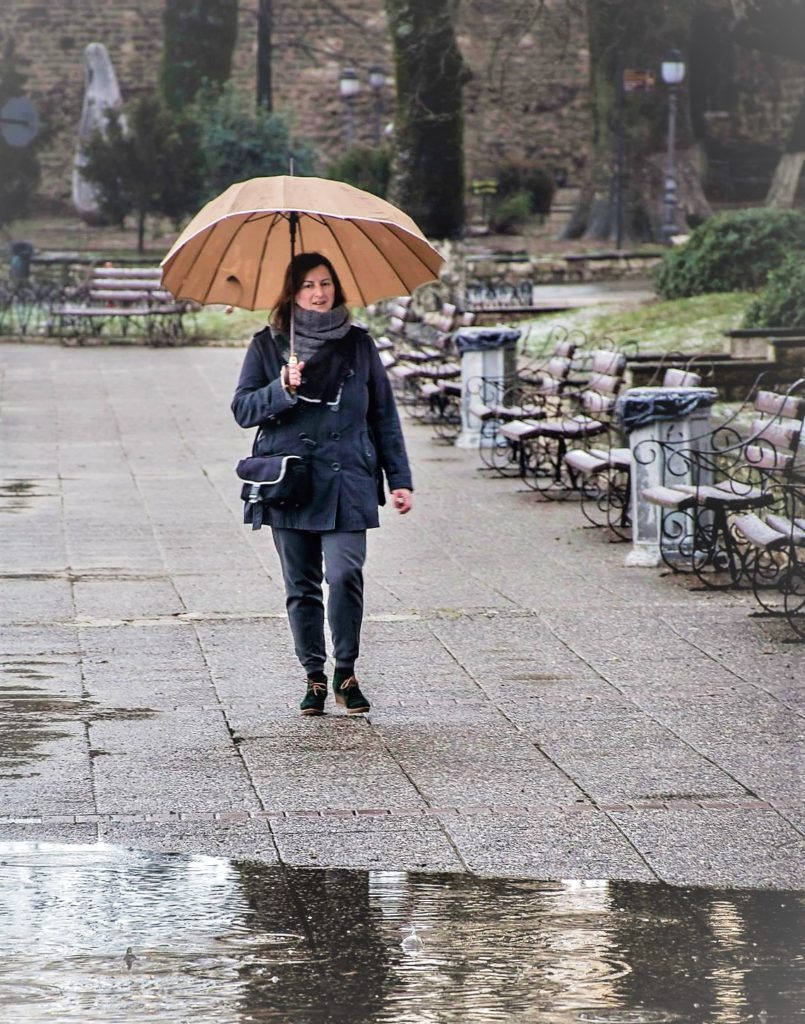 Could you share with us your ideal itinerary in Ioannina for a family weekend?
A few kilometres outside of the city, a family could visit the "Pavlos Vrellis Wax Museum" in Bizani and the Cave of Perama; I think that children will love both of these places. Also, a visit to the archaeological museum could be interesting.
Without doubt, they should go for a walk by the lakeside under the plane trees and then enter the Castletown which is inhabited to end up at the archaeological site of the Its Kale acropolis. That's where they can visit the Byzantine Museum, the new Silversmithing Museum while they can also see the Fethiye Mosque and Ali Pasha's tomb. This area is also ideal for having a coffee and play outside the Byzantine museum.
Another kid-friendly option is to take the ferry and visit the island on the lake where they can walk within the settlement's narrow streets and maybe visit the Ali Pasha Museum.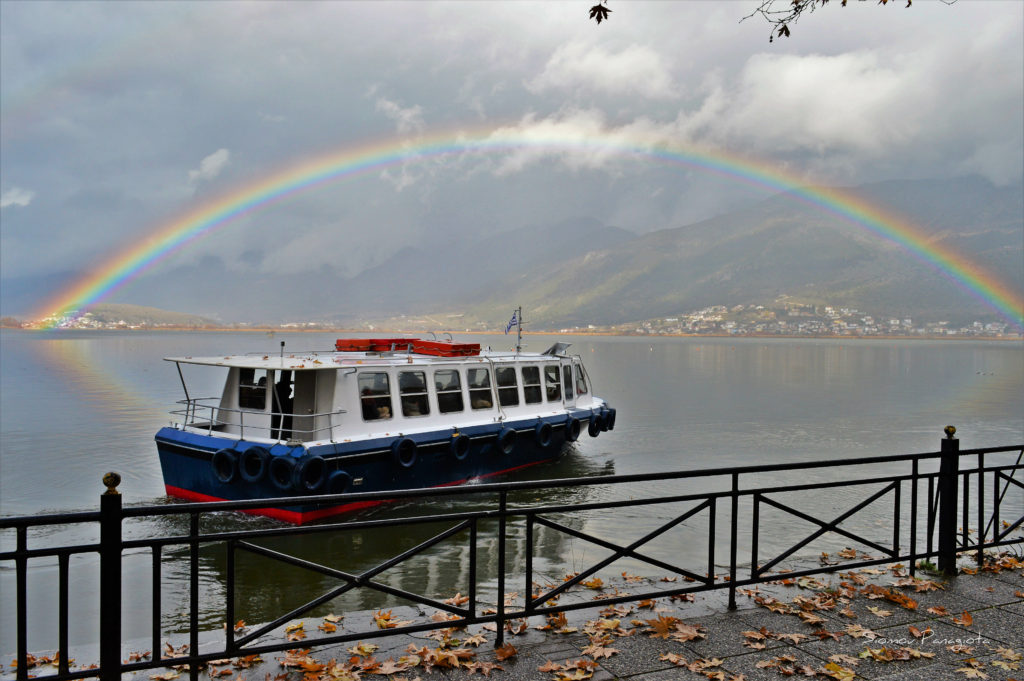 The ideal day for you is…
My ideal day includes a relaxing walk or coffee in the city with my beloved friends; watching a movie with the whole family at home; preparing a dessert or making a puzzle and laughing around and then a few hours of rest.
What is happiness for you?
Happiness for me is to watch my children grow up and become kind and loving human beings; to see the people I love smiling; to have accepted myself and be able to accept others as they are.
Happiness is to find a rare flower on the mountain and be able to enjoy and appreciate all these little miracles in nature; to be right there at that moment and record these miracles with immense love and gratitude for life.
So now tell me, which photographer inspires you and why? Have you ever travelled to a place mainly because you saw a photo you loved? Let me know in the comments below!
*All the photos in this article have been kindly provided by Giota Siomou Besta. © Giota Siomou Besta