Shiny? No. Picture-perfect? No.
Preveza is a coastal city with a relaxing vibe, a beautiful promenade, great location and cute little corners inside the city centre that will keep you happy for many days.
Located among two seas, the Amvrakikos gulf with an important ecosystem and the Ionian Sea, this place is for the traveller who wants to explore more and loves nature, culture and history. It's part of Epirus, one of Greece's lesser-known regions; my hometown, Ioannina, is situated very close by. That's one of the main reasons that I have spent most of my childhood summers in Preveza with my family. 
What I love to do during the last years whenever I return to this place, is to get lost within its windy streets and discover new cute corners I hadn't seen before. One of my current highlights is Saitan Bazaar where a modern tavern is located. This place is like a movie set and you can have a drink or dine on simple, tasty dishes.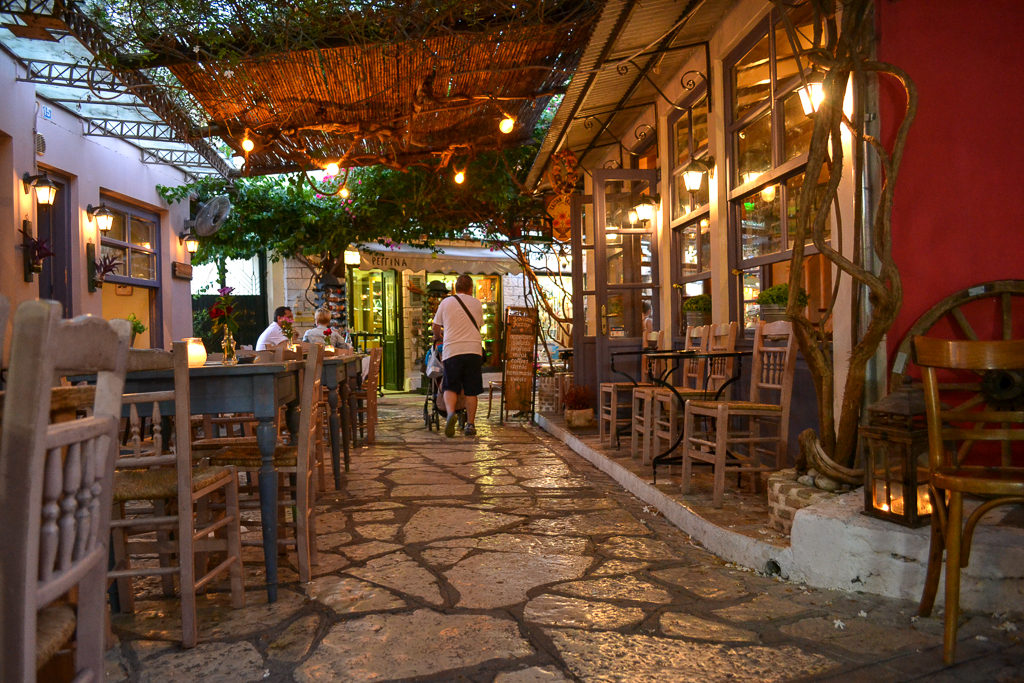 Another favourite pastime is buying ice cream on a cone and walking by the seaside promenade; it feels as if I have walked this tiny road a million times and there is this familiar feeling of love and happy times that keeps coming up, from my childhood.
Here are a few ideas on what you can do in Preveza with your family:
Go on a day cruise and watch the dolphins
Vasilis and Venetia from Eco cruising take you on cruise trips around the Gulf of Amvrakikos. Their "Watch the Dolphins" cruise is their most popular one and rightly so. Who can resist watching dolphins from up close? Guided by an experienced environmentalist, you learn interesting info about the national park of wetlands and this important ecosystem. Apart from dolphins, you will also spot sea turtles and many species of birds, all living in their natural habitat. I've been in this cruise a few years ago with my mom and can't wait to return soon with my husband and our son.
Swim at the Ionian Sea – Best Beaches
Facing the Ionian Sea, Preveza's beaches stretch for miles and seem endless, they are sandy and mainly with deep water but families with kids seem to love them. I have great memories playing with some huge waves while a kid in this area, although now I am not sure whether my parents were as relaxed as I thought they were!
Monolithi and Kanali are two of the main ones with numerous beach bars along the coast where sunbeds, food and drinks are provided handily. If you prefer to be away from noisy beach bars, the area is so vast that you can just walk a bit further away and hear mainly the sound of the waves.
Alonaki beach with its impressive setting is a must-visit. I've only discovered this place recently and I was amazed by its natural beauty.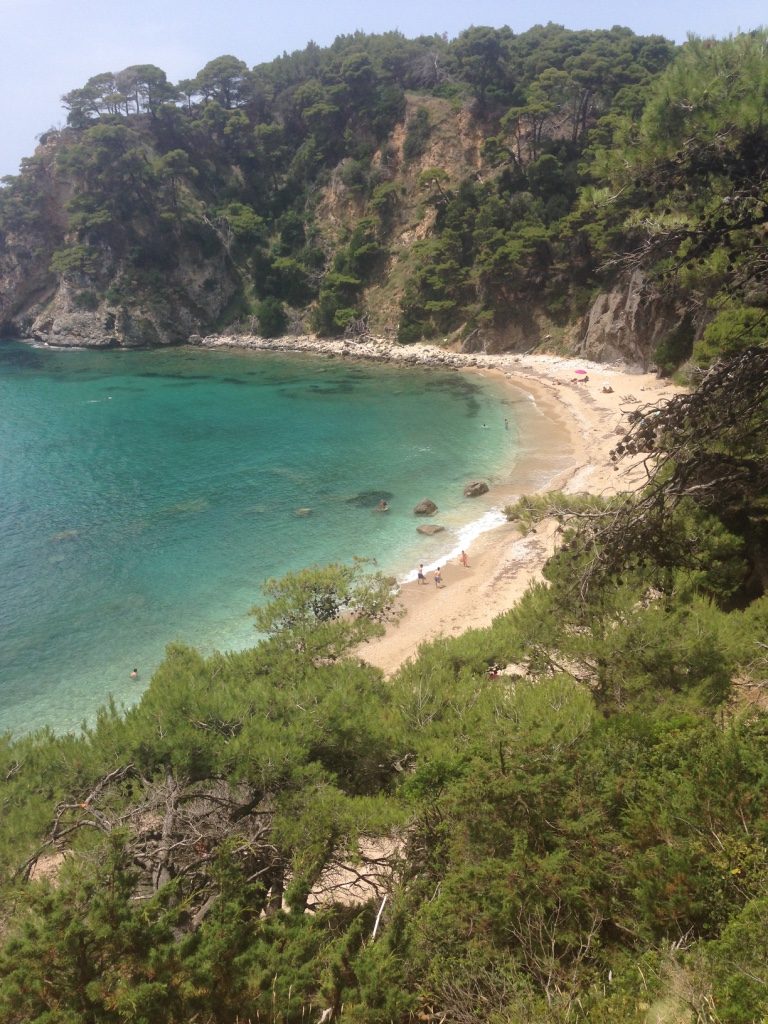 For families with small children, Alonaki Fanariou beach, near the archaeological site of Nekromanteion, is perfect with its golden sand and shallow waters and it's worth the extra effort to locate it.
Lichnos beach is another one of my favourites in the region even though it's quite far from the city of Preveza (about 60 km away) while the extended beaches of Ligia, Vrachos and Loutsa are quite popular as well.
Eat like a local
My latest favourite spot is Saitan Bazaar; the tiny square is bursting with colours and heavenly fragrances from the flowers, but also from the modern tavern that is located here. We've been here for coffee, lunch, afternoon drink with nibbles but it's also great for an informal dinner. Sometimes there is live music, too. This is a fantastic place to take some photos.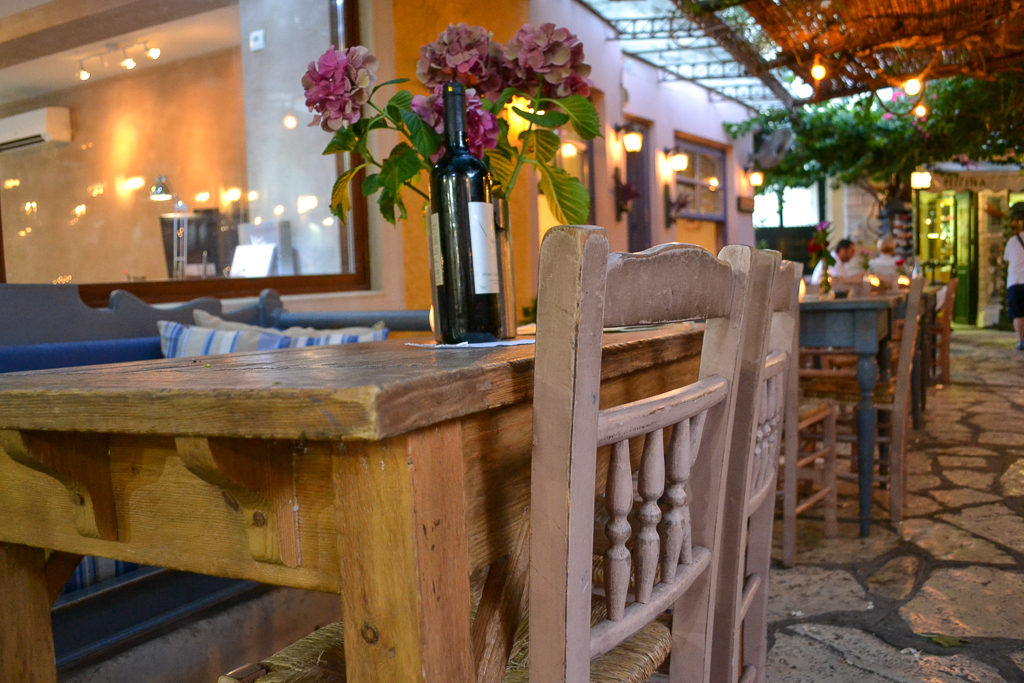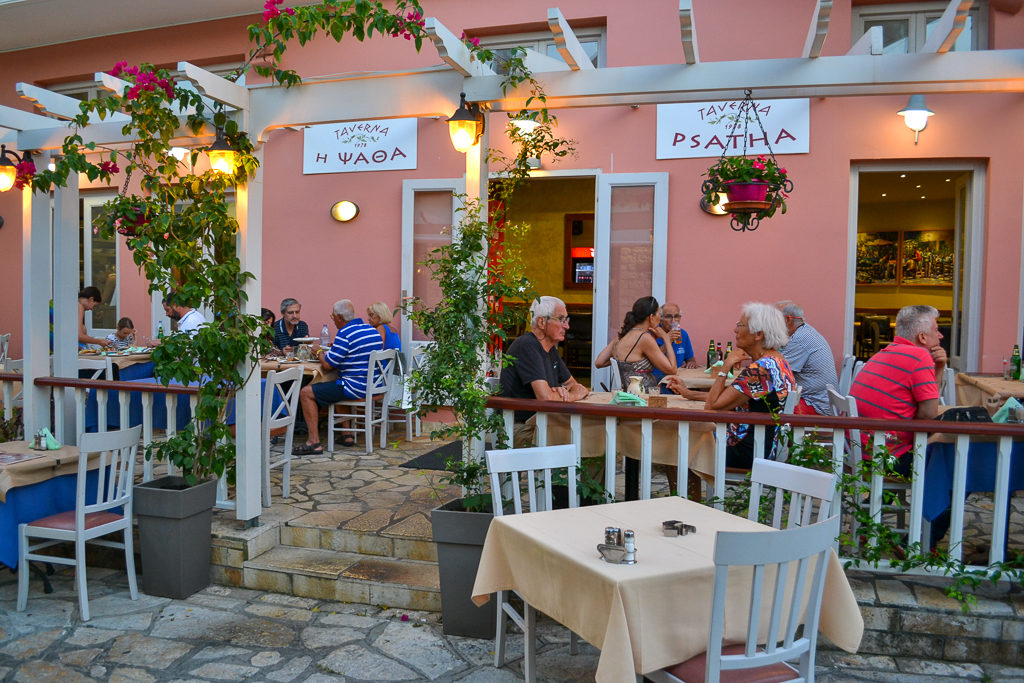 Downtown, along its windy alleys, there are many taverns with outdoor seating. Try Amvrosios for fresh fish, Gafas for sardines, Treli Garida for tasty mezedes and shrimps and Psatha for traditional Greek recipes coupled with people-watching.
A bit further away from the city centre, 5 minutes car drive from Preveza town, is Agios Thomas, where you will eat simple but tasty fresh fish in shockingly good prices. "To Ntaliani" sometimes has tables on the little square and "Jimmy's", although with a less attractive location, offers a variety of fresh fish.
At Kanali beach, my favourite is Miriounis restaurant: they serve simple but tasty dishes but the sea view and the sunset are magnificent. Nearby, the seaside Sesa Boutique hotel's restaurant offers gourmet Mediterranean cuisine for a fancier experience.
In Preveza, they cook big white fish in a specific way which is called "petali"; basically, they open up the fish and cook it. This is a must-try.
In August, sardine's festival is one of the city's highlights. I can't say it's one of my favourite festivals but if you like sardines or you are interested to experience the local culture, it's worth checking it out.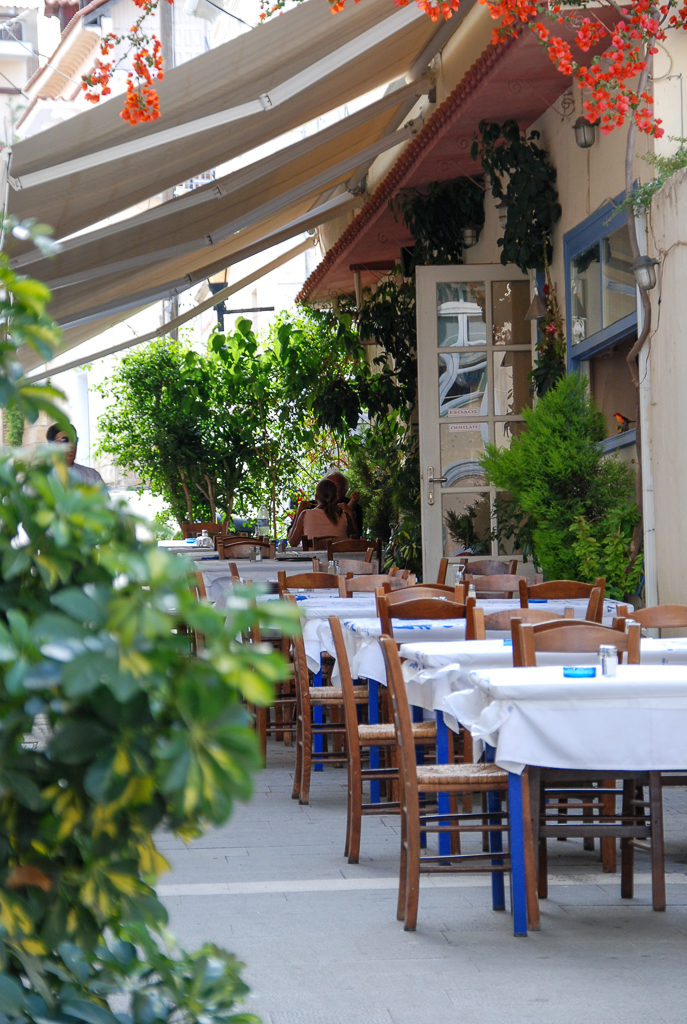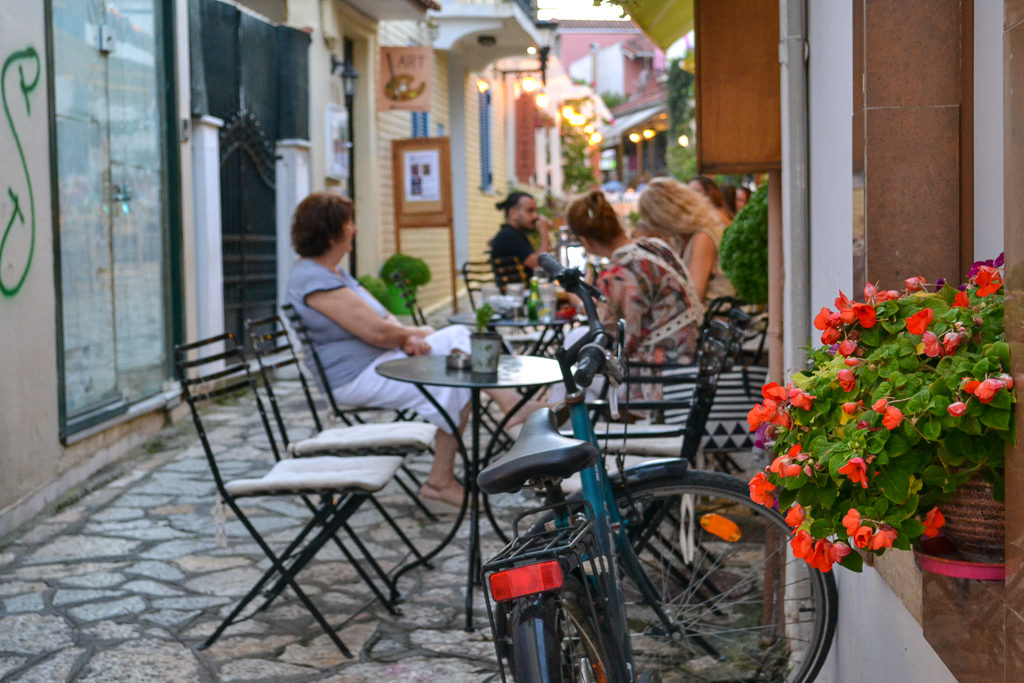 Stroll around the town
Preveza has a pleasant seaside promenade which I feel I have walked a thousand times as a child. Nowadays, there is something so comforting when I return to walk at this point. This promenade is unpretentious and that's why I love it: on the one side, it is lined with cafeterias and some restaurants, on the other side it is lined with sailing yachts.
It's a great place for families with small children as well because it's pedestrianized -although you still have to keep an eye on them so they don't dive in the sea.
Lately, there are some interesting shops as well. One of my favourites is the Abali shop; when I visited it was full of Greek designers for clothes, jewellery and other cute things. Abali shop also has a "sister" shop specializing in home décor, located at Saitan Bazaar, which I also love. It's called "To Mati" which means "The eye" in Greek and you can have a peek inside the shop on its Instagram account.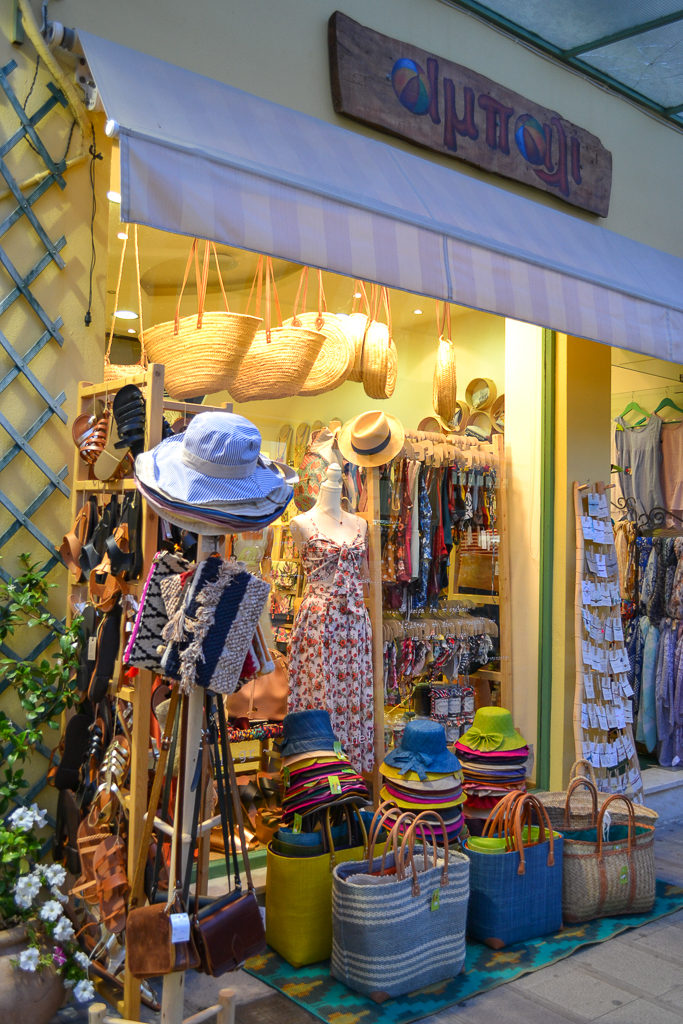 Visit archaeological sites
The archaeological site of ancient Nikopolis is a major highlight of the region along with the modern Archaeological Museum of Nikopolis.
Fun fact about me: When I was young, I participated in an orchestra playing the viola and I was fortunate enough to experience giving a concert at the Roman Odeon, a truly magical night.
A bit further away, about 40 km by car, you can also visit the Nekromanteion of Acheron, an ancient Greek temple of necromancy.
A few tips: if you are visiting in high season which also means very high temperatures (usually July and August) take caution: go early in the morning and make sure to bring with you a hat, sunscreen, sunglasses and lots of water for the whole family.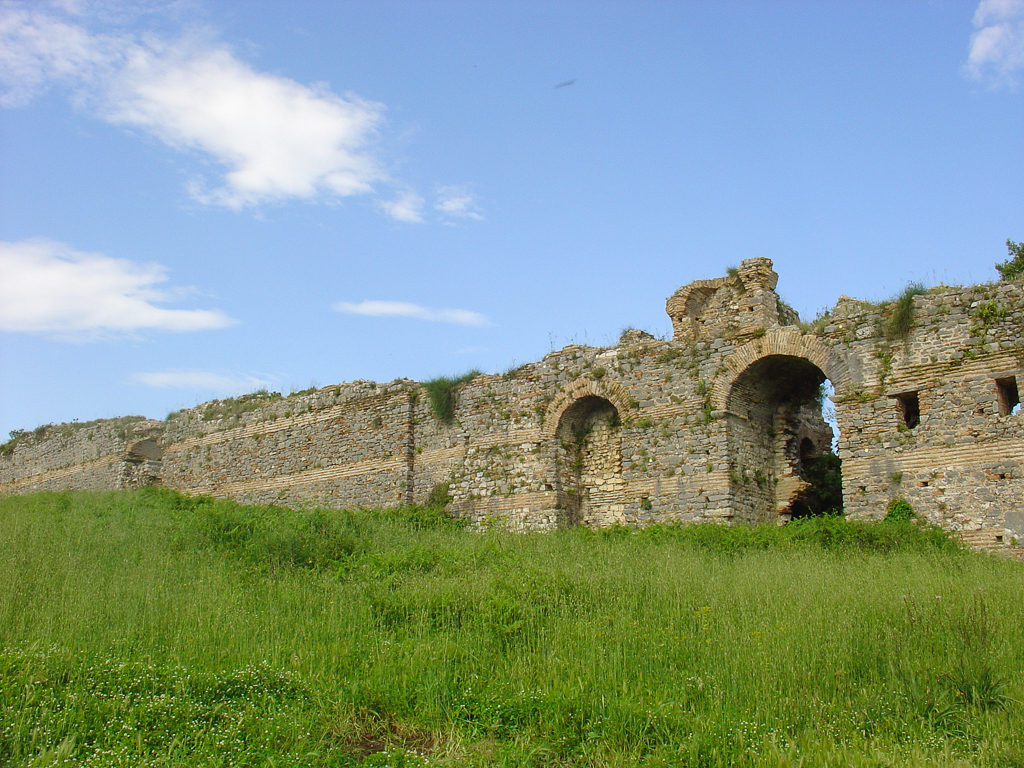 Enjoy the sunsets and the starry night
If you want to watch the sunset, then head to Kanali and Monolithi area; the sun looks so huge and the horizon lights up with every possible nuance of pink that simply takes your breath away. Visiting Preveza is worth it for this sunset alone.
Here, the starry sky is also spectacular especially in August and I have fond memories of my childhood, sitting with my sister and my cousins for hours and hours watching the falling stars and making wishes – some of them have now come true!
Take a day trip
Preveza serves as a great location for daily excursions nearby. For example, you could visit Lefkas island (no need to get on a boat as there is a connecting bridge), the popular seaside resort of Parga, you could go on a day cruise to Paxoi and Antipaxoi islands or visit the lesser-known Lake Ziros and the Acheron Springs in Gluki.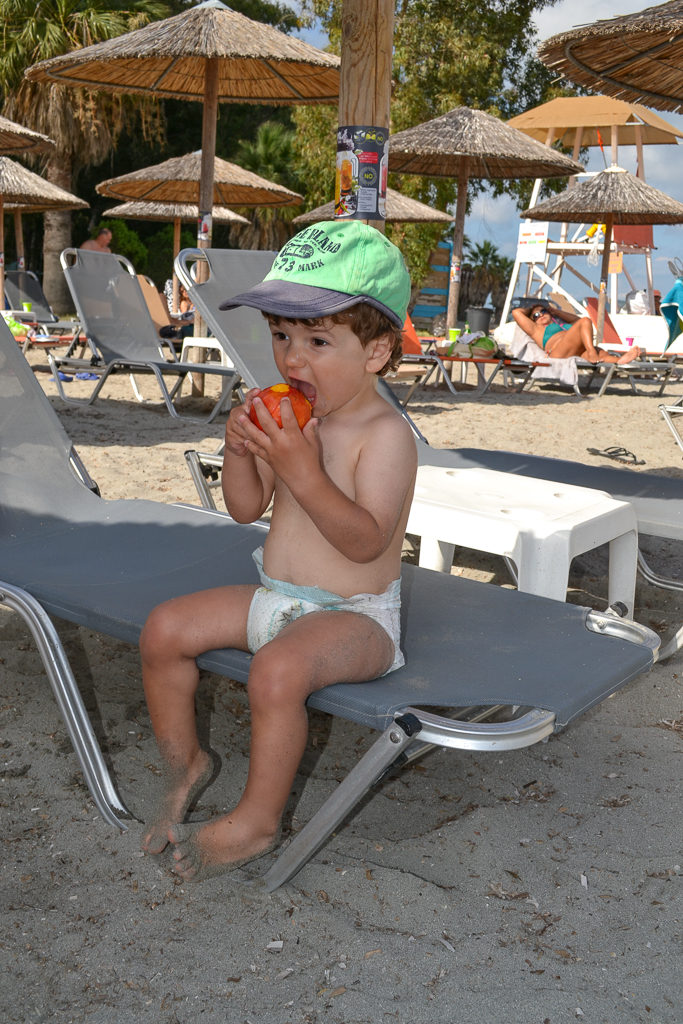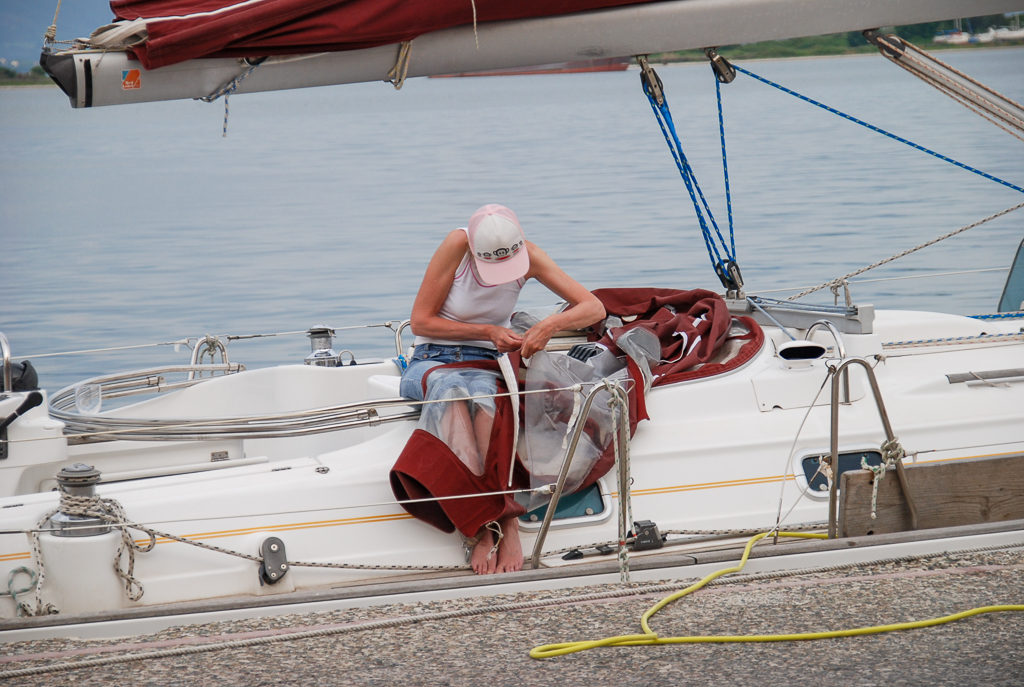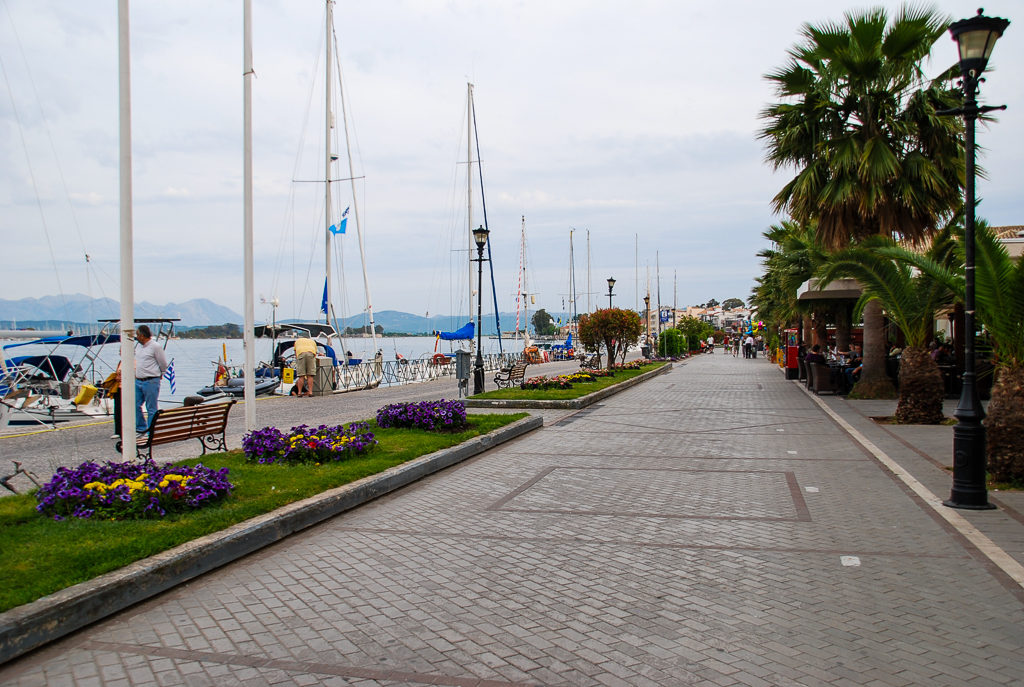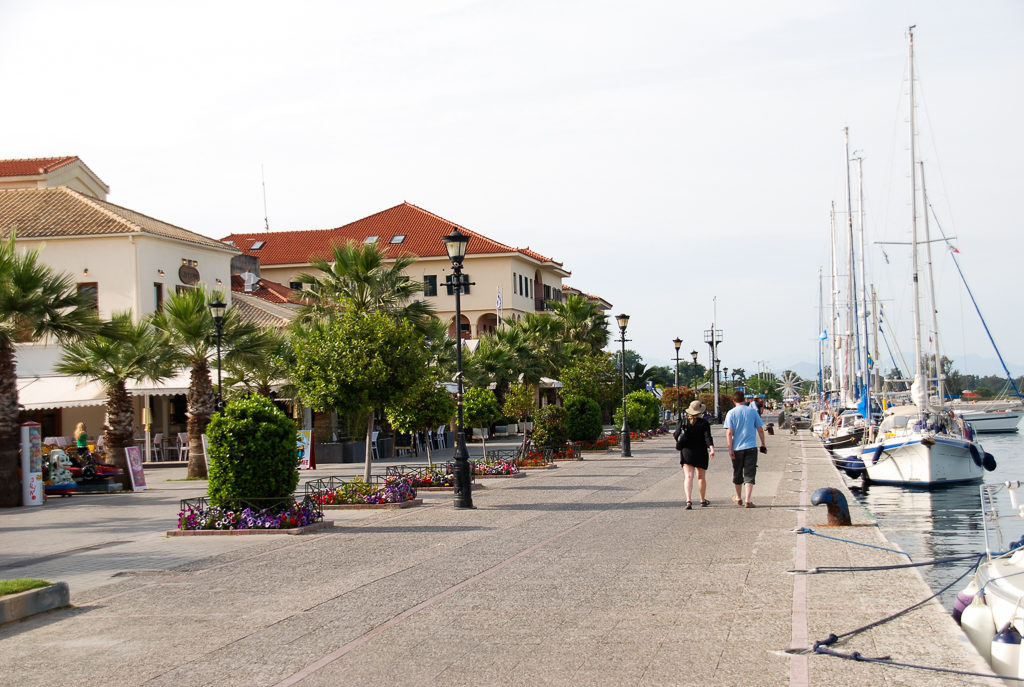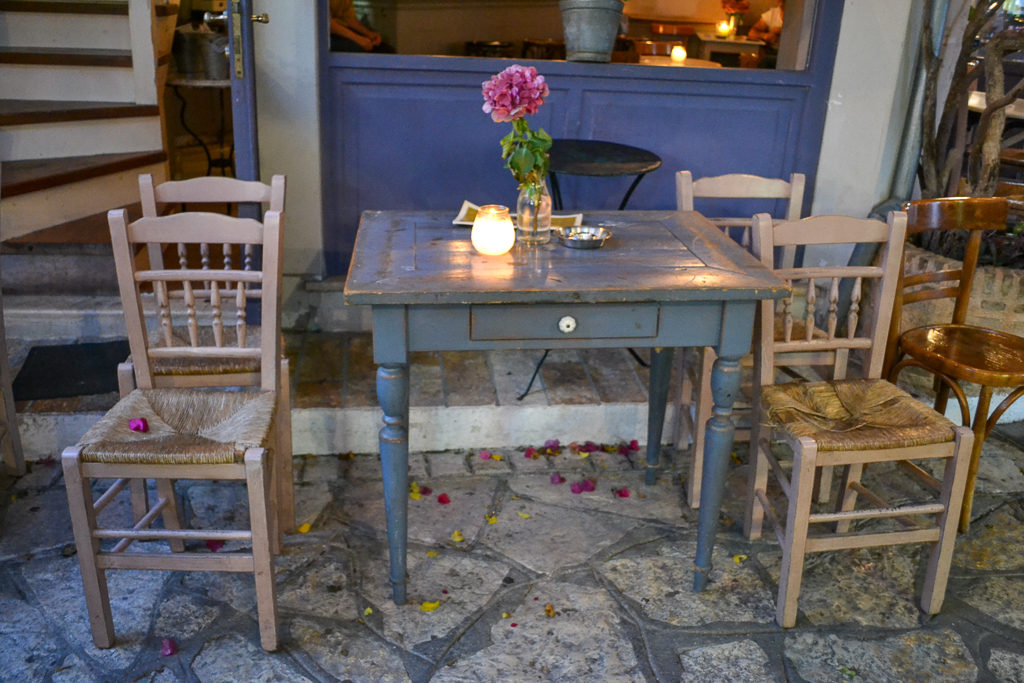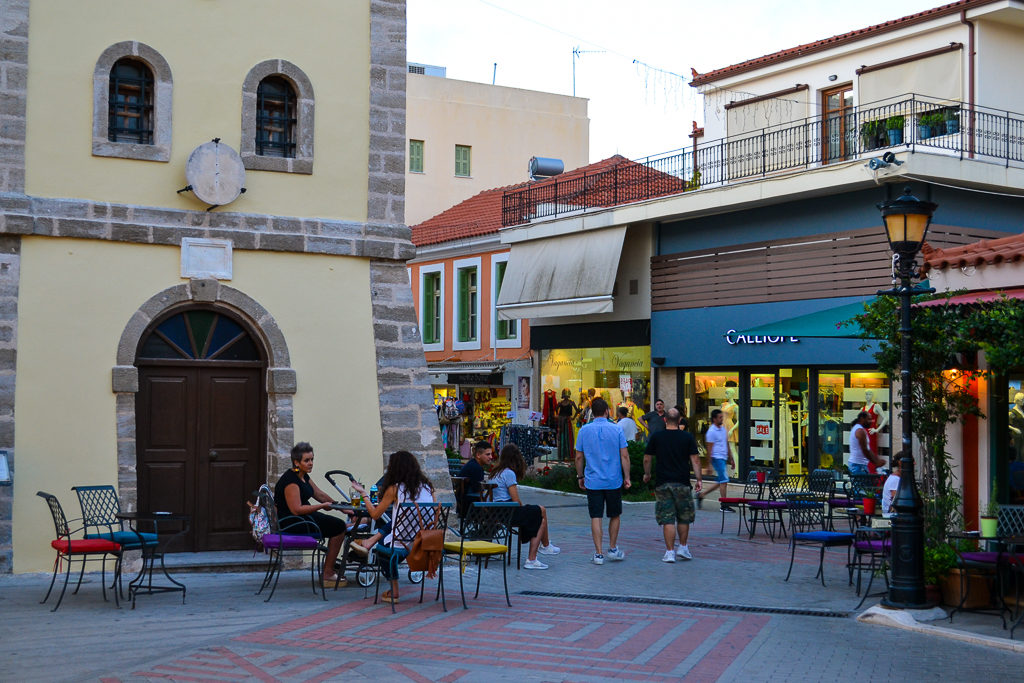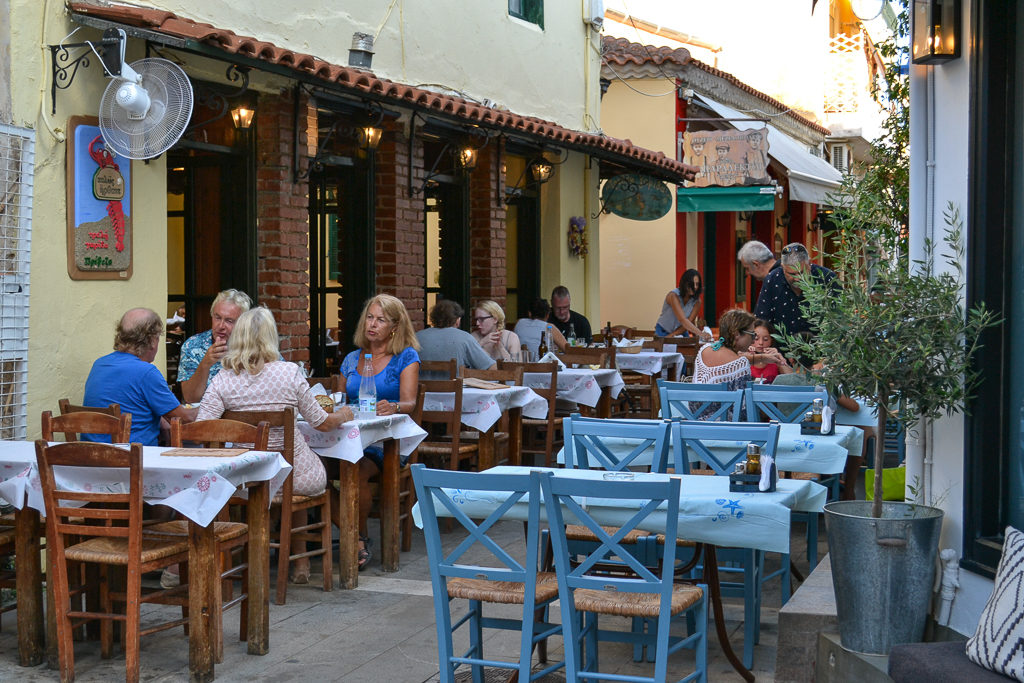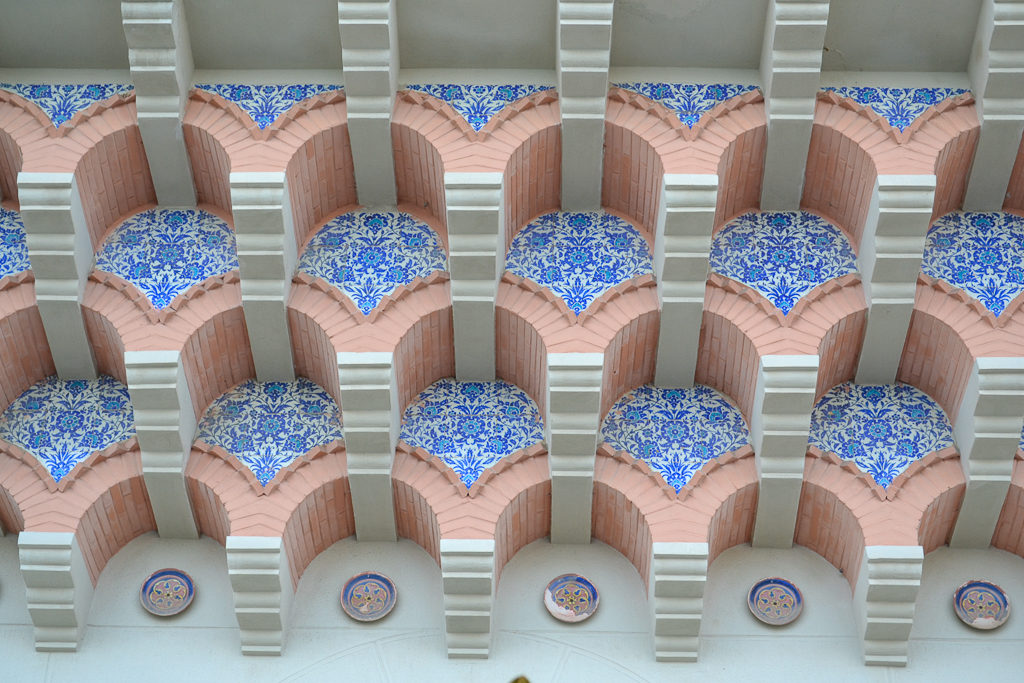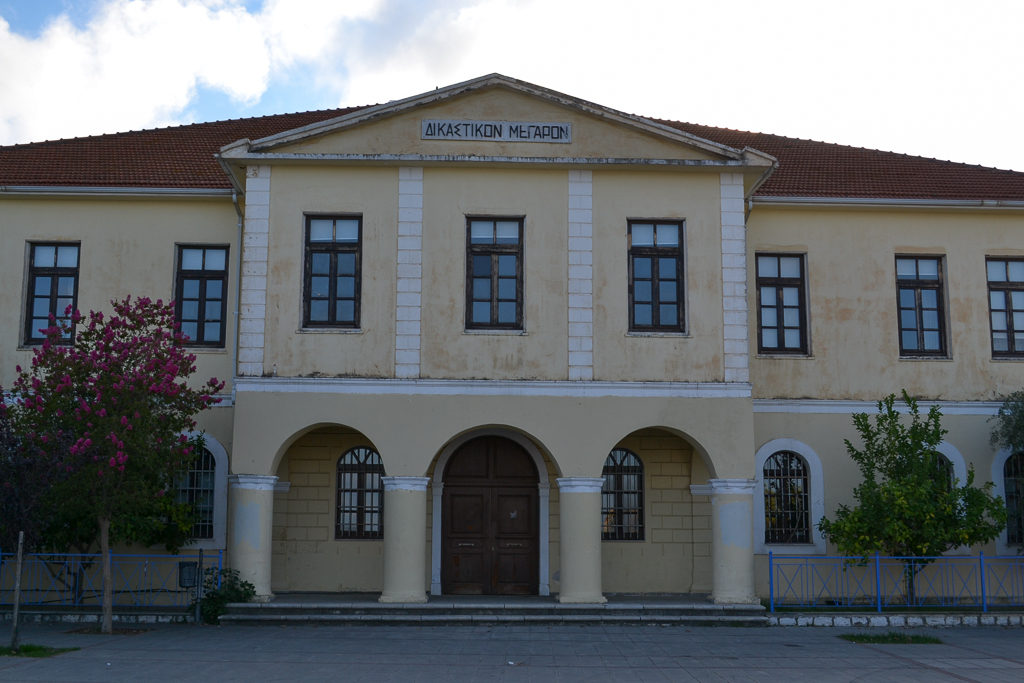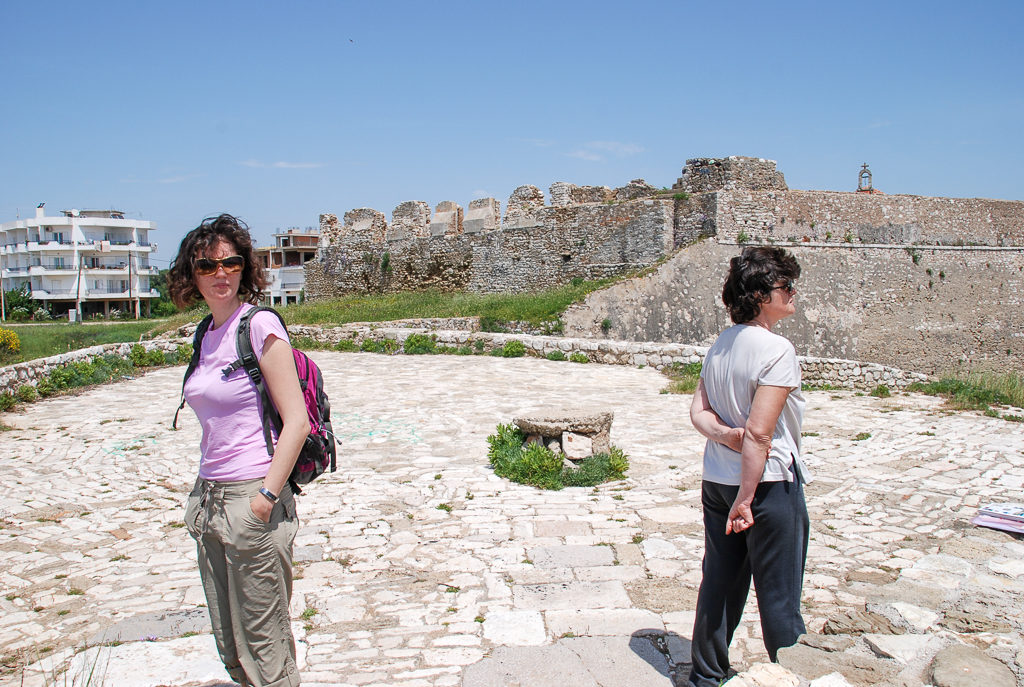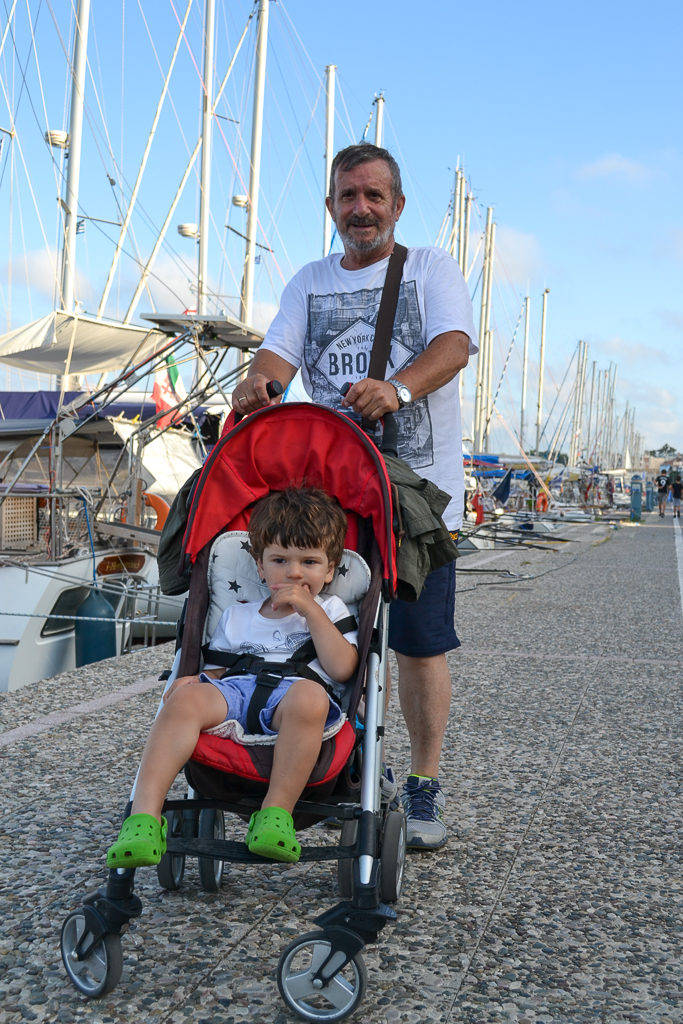 Useful info:
Discover Greece – https://www.discovergreece.com/en
The prefecture of Preveza – http://www.visit-preveza.com/el/home
Into the Wild – Loukas Zapsas offer various activities in nature. https://www.intothewildactivities.com/
My friend Ioanna Serafeimidou has also written a lovely article about family-friendly Preveza in Greek, you can read it here. If you don't understand any Greek you should still have a look at her lovely photos here.
Have you visited Preveza with your family? Are there any other places you would recommend visiting? And any other activities worth experiencing? Is there a place where you went on a vacation with your family all the time when you were a kid? Leave a comment down below!