While staying at camping La Tour Fondue in September 2018 for a few days, I knew that one thing we really had to do was a day trip to the Île de Porquerolles. After all, our camping was just next to the ferry port so it looked like a no-brainer.
The Île de Porquerolles is the largest of the four Îles d'Hyères. The other three are Port-Cros, Île du Bagaud and Île du Levant. It's still pretty small, about 7 km long and 3 km wide, with its south coast lined with cliffs and its north coast with the port and the spectacular beaches of Notre Dame, La Courtade, and Plage d'Argent.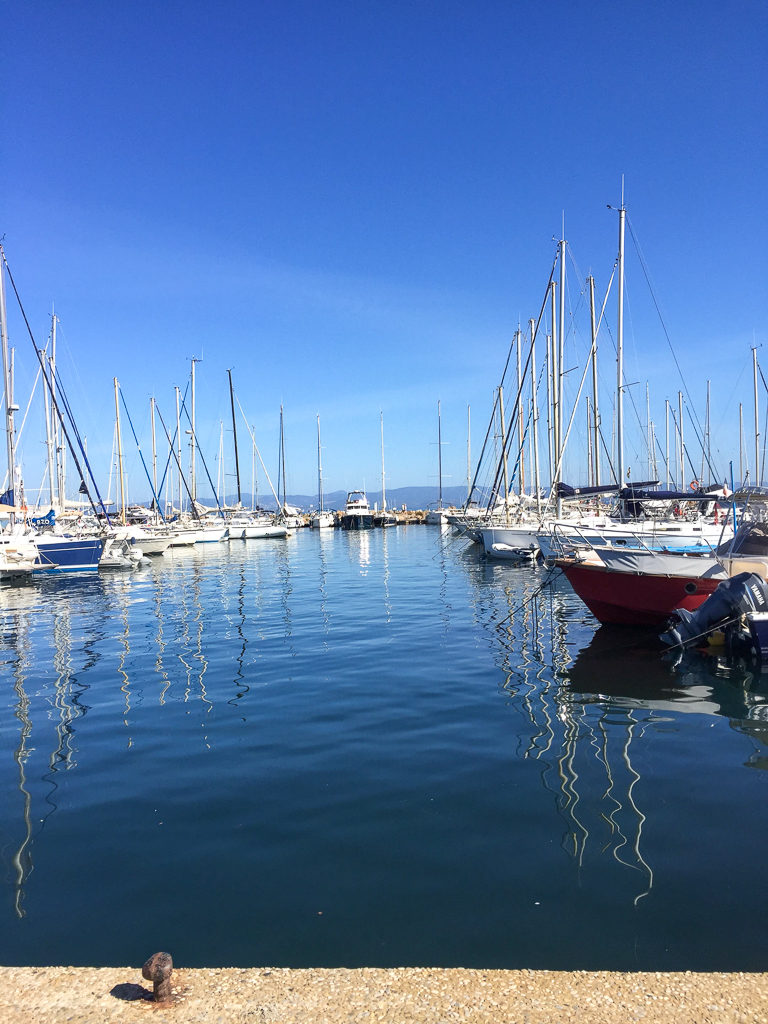 This is a place where I would happily stay for a longer period of time to experience slow travel. It seems so secluded. The fact that a big part of the island is part of a national park, the Port-Cros Parc National and a nature conservation area also helps to keep it pristine. Motor vehicles are not allowed and the main means of transportation is the bicycle or your foot. Simple.
Have you ever thought you could receive an island as a present? "The entire island of Porquerolles was purchased in 1912 by François Joseph Fournier, apparently as a wedding present for his wife," Wikipedia says! On top of that, Fournier planted many hectares of vineyards. The wine produced here was one of the first to be classified as "vin des Côtes de Provence".
When we visited, during the summer of 2018, Fondation Carmignac's new museum had just opened displaying contemporary art from June to November. We didn't have the chance to visit but I believe it's worth it.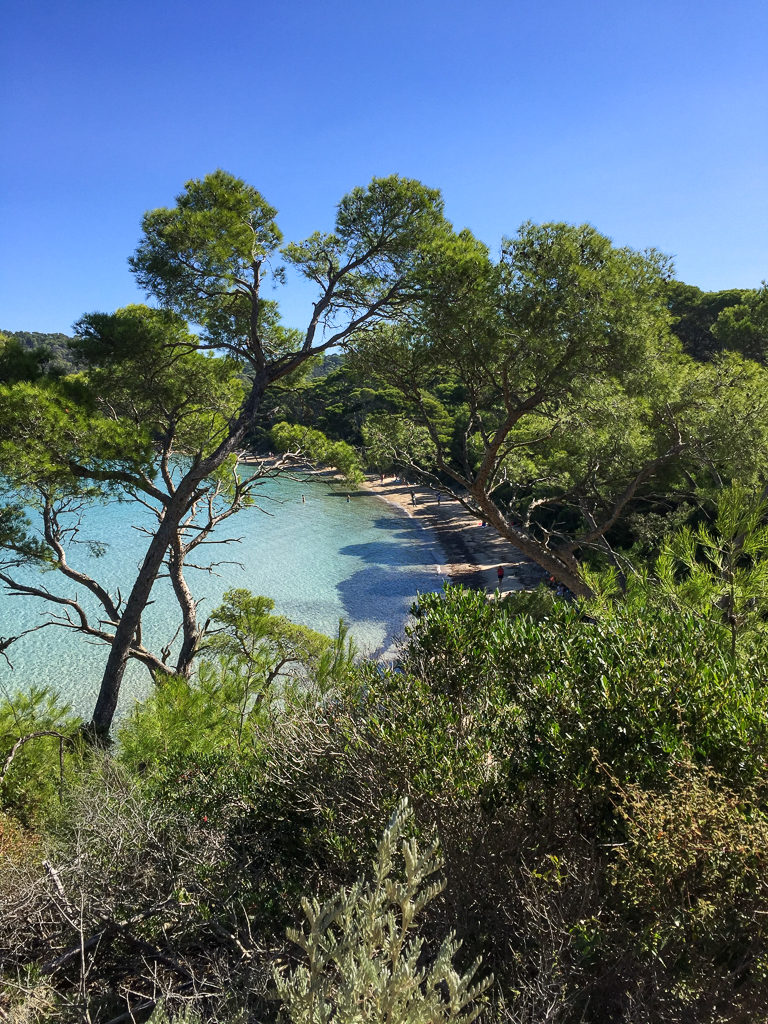 Taking the ferry
The port of Giens – La Tour Fondue, near the city of Hyères, offers the fastest and cheapest ferry to get to the island, which is only accessible by sea.
On our last day, we bought our tickets from the reception at our camping, La Tour Fondue, which was very handy and took the ferry around 10 o'clock.
The trip lasts only 15 minutes and our 2-years-old toddler, Marios, really enjoyed the ride. Even though it was the end of September, the ferry was pretty full. To be honest, I think that during the peak summer months it would be too crowded to visit this island. But still worth it.
Cost: 19,5 euros per adult, 17,30 euros for children 4-13 years old.
During high season, July and August, ferries depart every 30 minutes from 7:30 until 19:00.
Renting bikes
Even though we had our own bikes together, we decided not to take them as the ferry price was pretty much the same as renting out bikes while on the island. There are numerous bike rental shops on the island's port and some of them, as we realised later, offer better quality bikes. We took one bike with a baby carrier and one e-bike for me which proved to be a wise choice.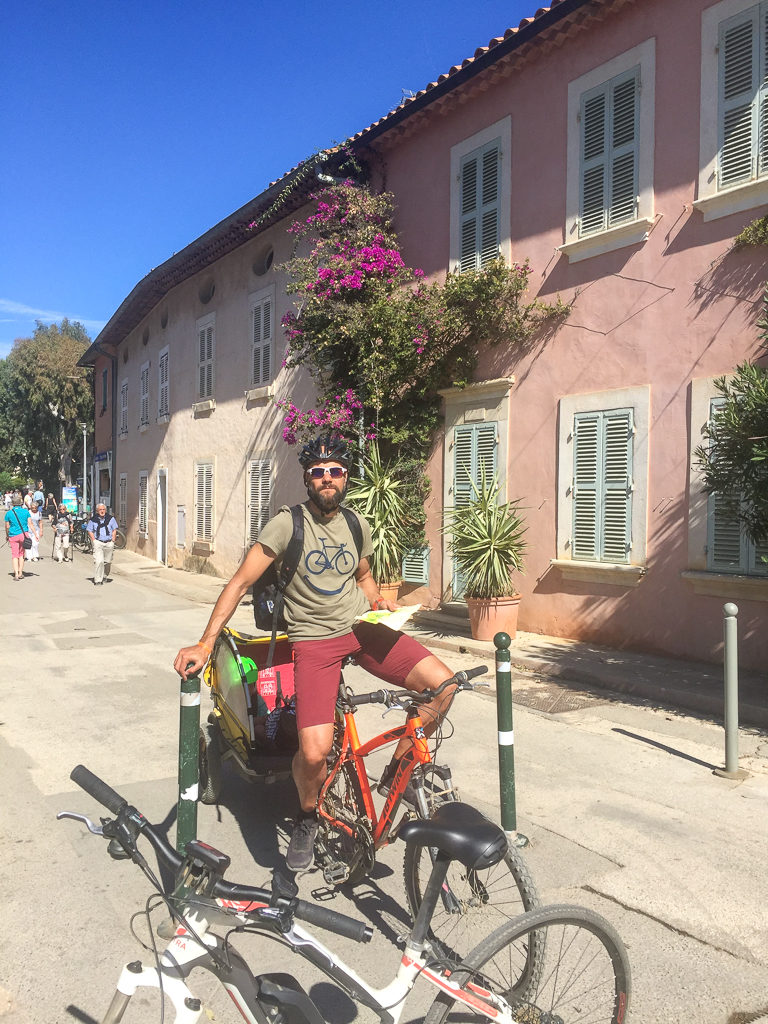 Notre Dame beach
Most beaches on the island don't have facilities so you should make sure to take with you food, water and whatever else you might need while on the beach.
We had been advised by locals that Notre Dame beach is the best one so we set out for this destination. Travelling with a toddler means you want the least amount of hassle possible, and it's important to set realistic expectations. If we were alone we would most probably check out more beaches on the island but with Marios, we knew it would be best to stick to just one.
The terrain is bumpy and beautiful; we rode our bikes through green scenery and passing by hikers and other bikers. It was unlike any other place I have visited so far.
Notre Dame beach is spectacular. The water is crystal clear and although the beach itself was not my favourite, there was a serenity in the atmosphere that I just loved.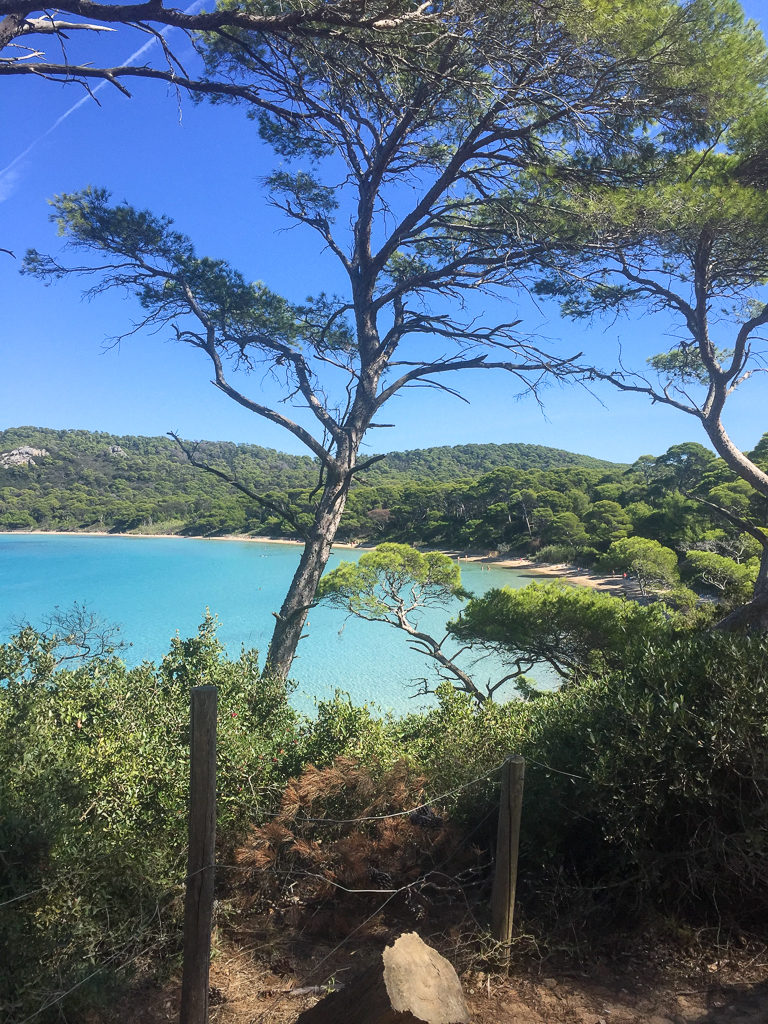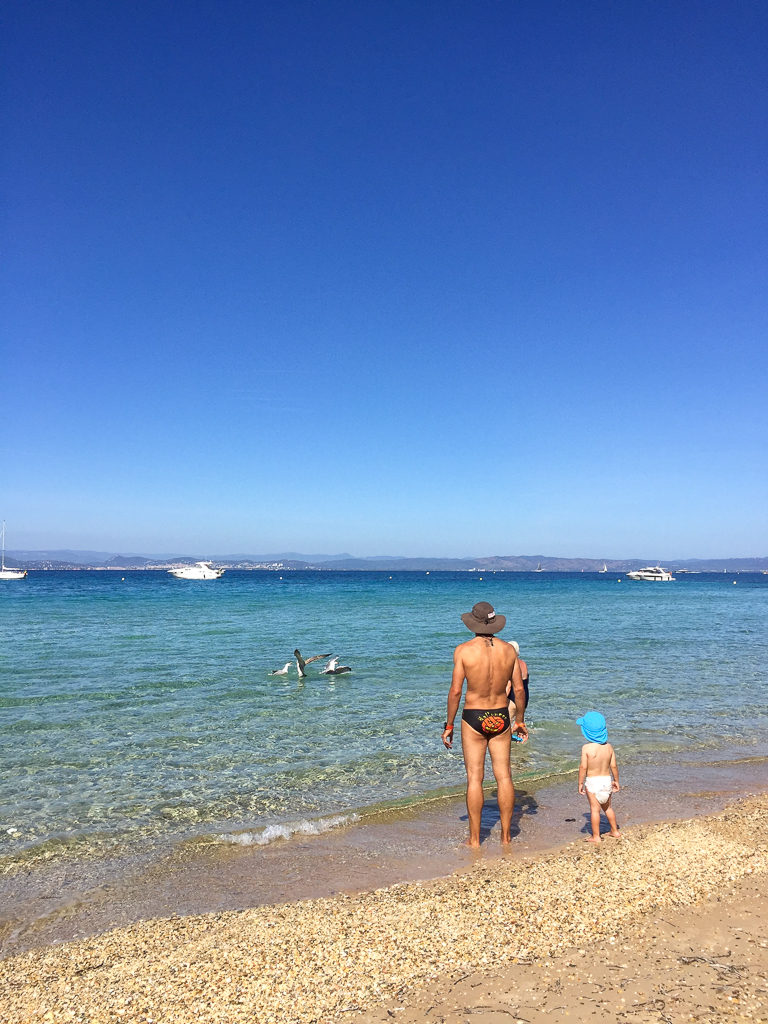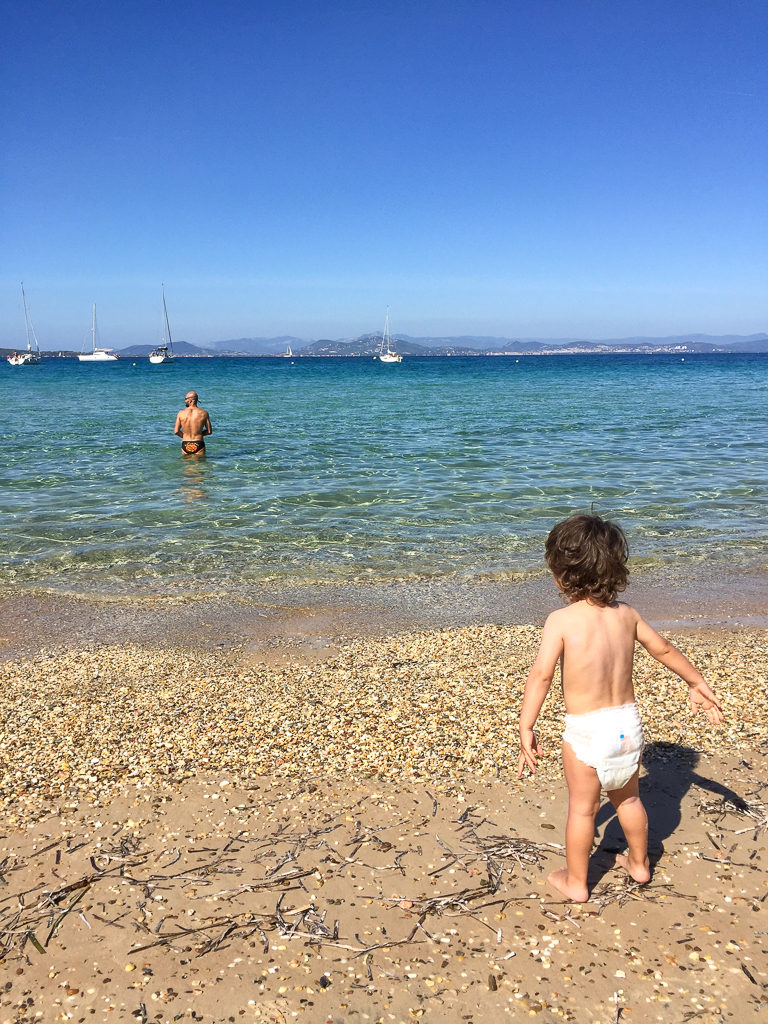 Biking up to the lighthouse
After spending some time on the beach, we then decided to explore a little bit on our bikes and we reached the lighthouse. The views from this point are just heart-stopping. Be aware of your toddlers running around though as it can be dangerous.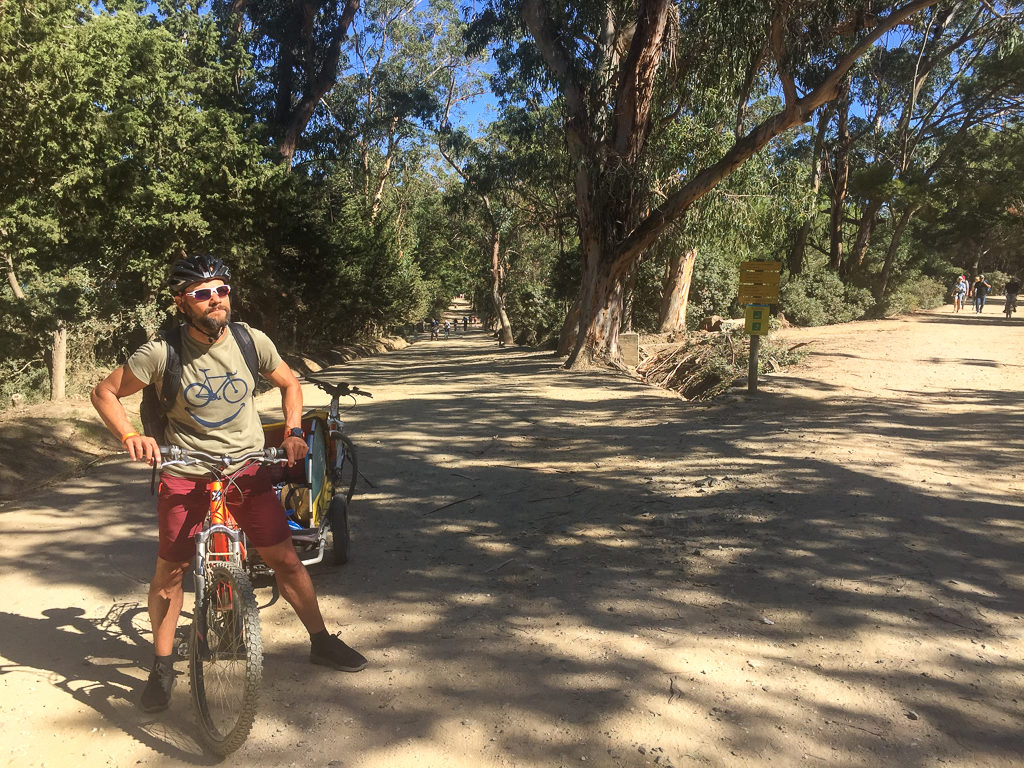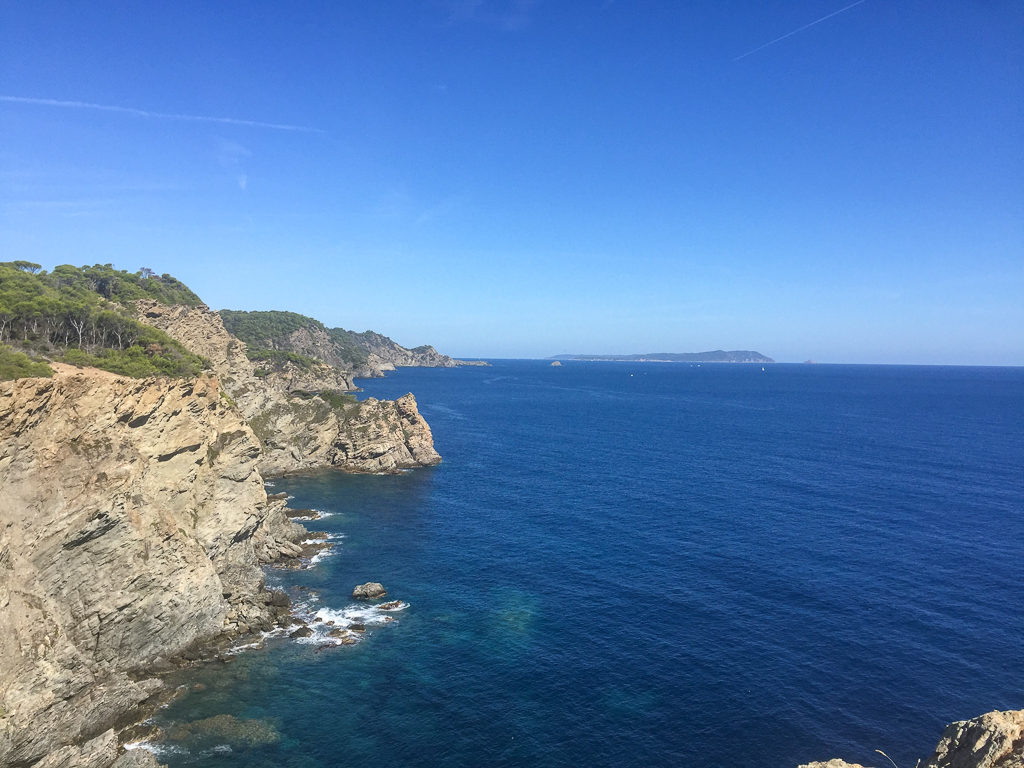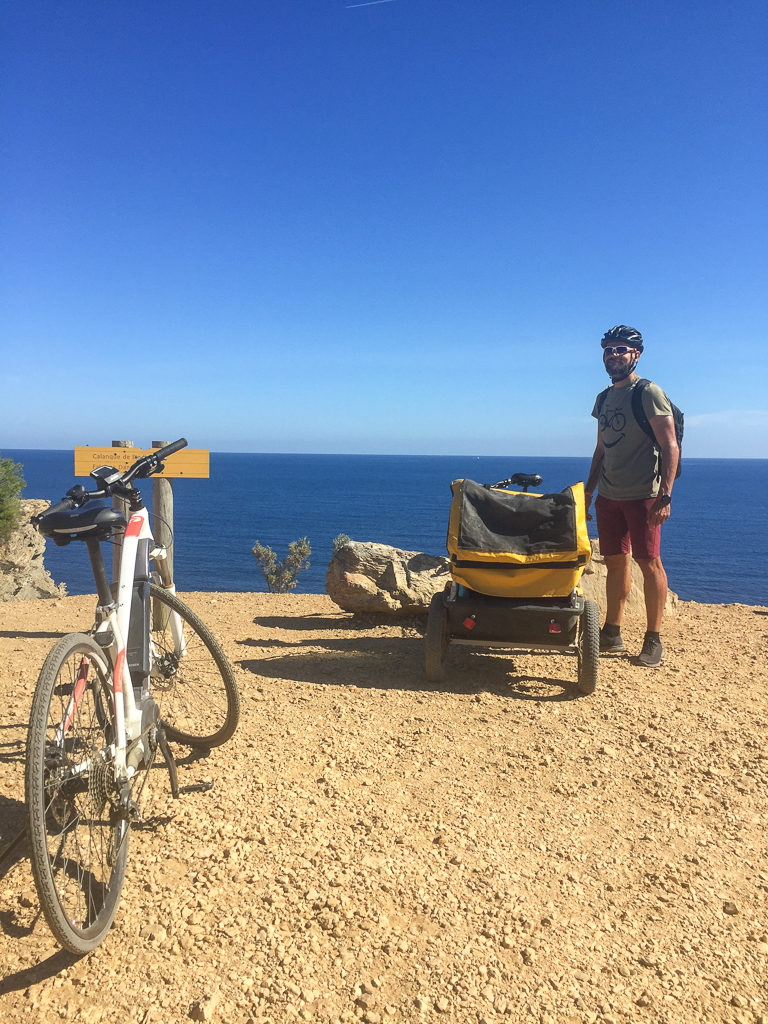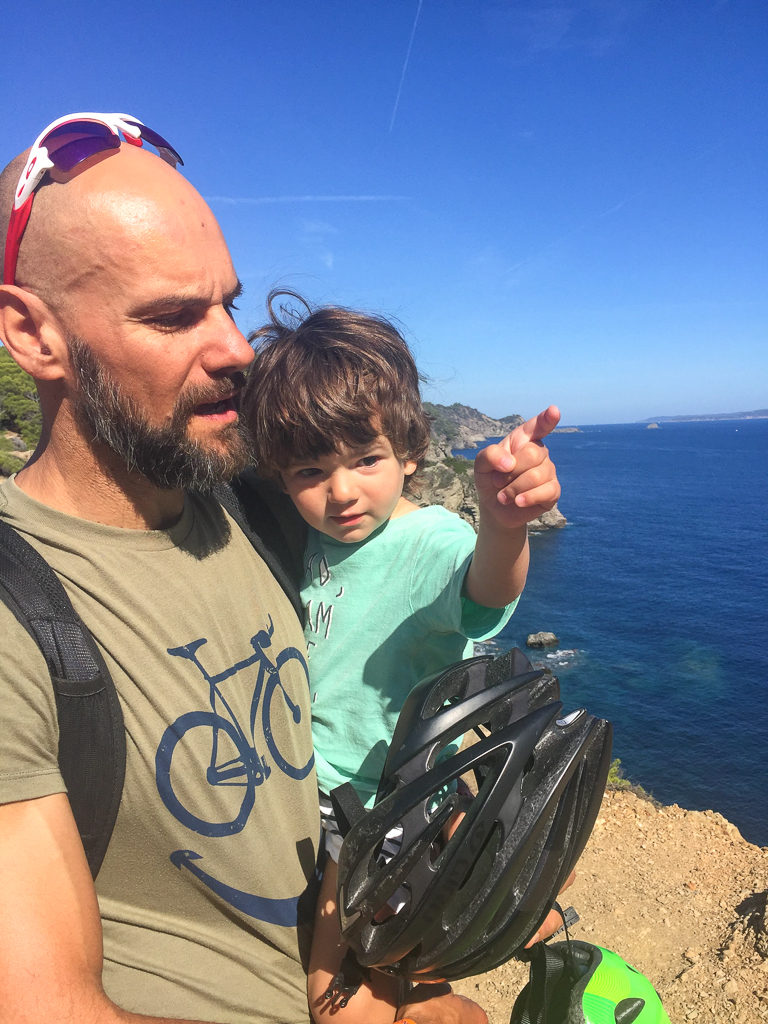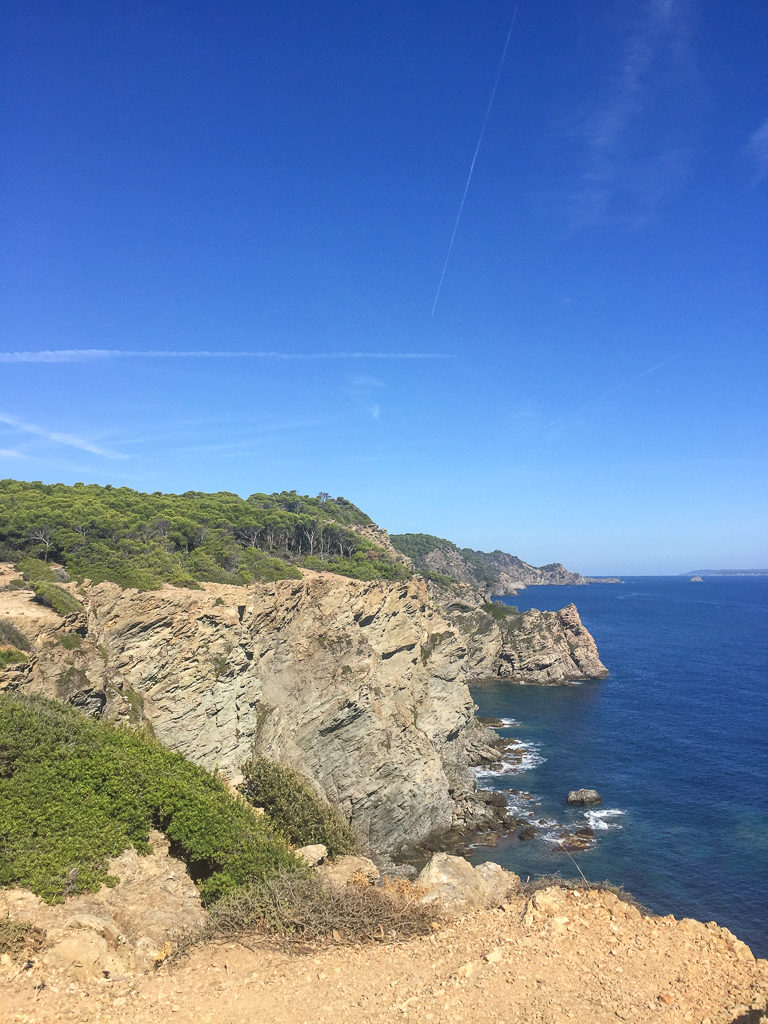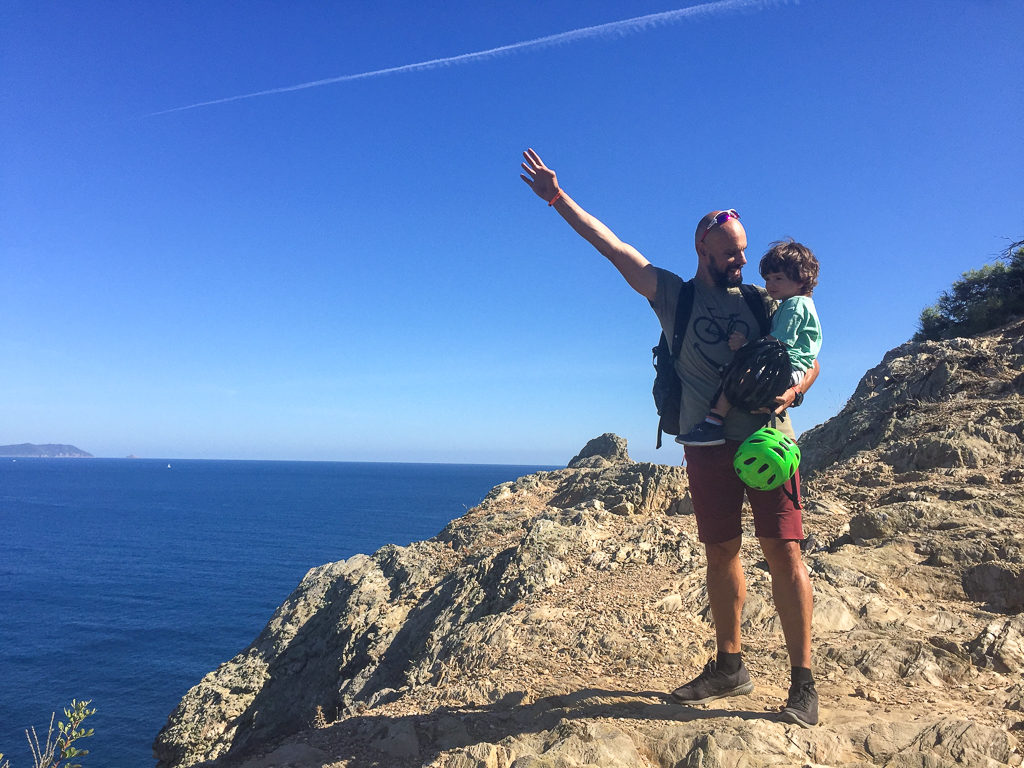 The central square
Back on the island's central square, Place d' Armes, it's all about chilling out and indulging in ice cream. We managed to get a quick lunch from a local bakery, a few quiches and pies which were more than enough and really good. And then we also indulged in ice cream from Le Chamo, one of the many ice cream shops available.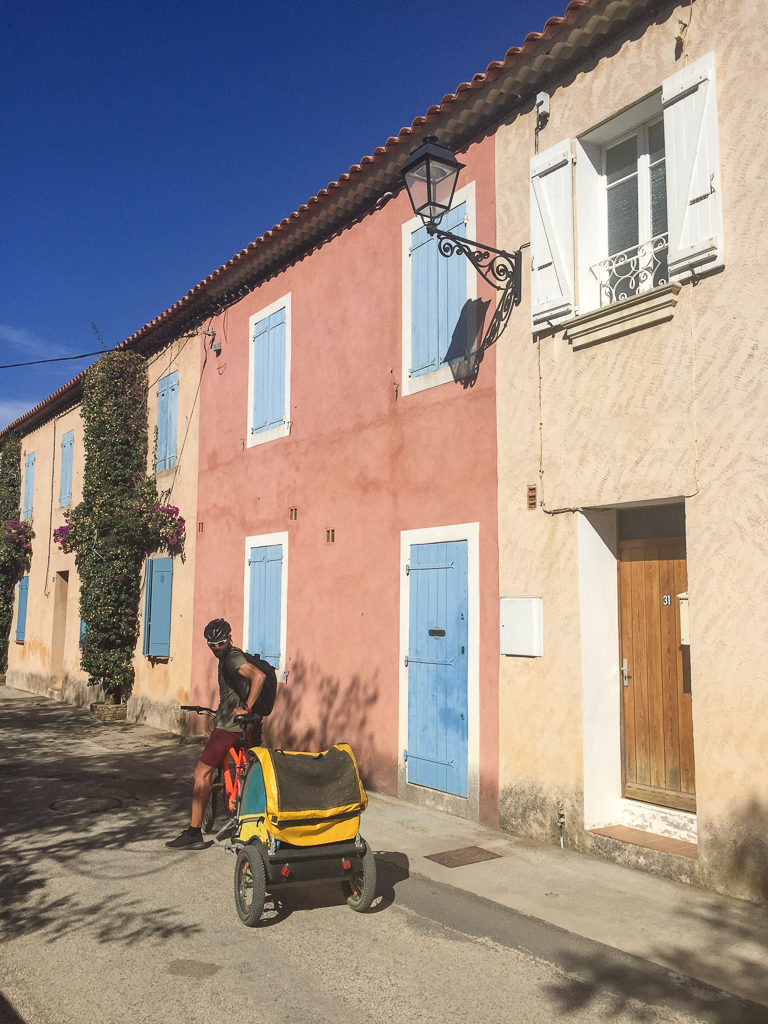 On the spot, there is also a small playground where we spent some time until our ferry was about to leave.
Recently, I read an article about the island that mentioned: "smoking is banned everywhere except the main square". This is my kind of place.
It was a lovely day trip and we would certainly go back to explore more.
Now tell me, have you visited this little paradise island? What did you do? If not, what's your favourite island you have been so far and why? Leave a comment down below!
Useful links
An article at Vogue that I enjoyed reading about a weekend well spent on the island