Caroline Bishop is a freelance journalist, editor and author living in Lausanne since 2013. I've known her for a few years now and I believe the way we met was when I reached out to her to ask if she wanted to grab a coffee as I didn't know other freelance journalists living in Lausanne at that time.
Since our first coffee at Le Barbare (a lovely coffee place serving a legendary hot chocolate which since then, closed down and reopened recently), we've had several lunch & coffee breaks together, chatting about the life of a freelance journalist, new places in Lausanne and around, dreams and also some deeper conversations that have connected us to another level.
I can still remember how excited I was when she told me she was working on her first novel, and I am now the proud owner of a signed copy of her debut novel, "The other daughter".
This novel is a dual timeline mystery set in London and Switzerland in 2016 and 1976 about a woman trying to discover what happened to her mother 40 years previously. It's about mother-daughter relationships, the place of women in society, and the difficulties of balancing career and motherhood.
I haven't been reading many novels lately, and I loved this one for several reasons: the story structure, the facts I learned about Switzerland & the setting, which was partially in Montreux-Lausanne. Plus, Caroline's writing style is captivating. I've recommended her novel on several occasions, and it is also a great gift for your loved ones who like reading.
Caroline has also published a second novel, "The Lost Chapter" which is on my "to read" list and continues working as a freelance journalist when she is not writing books. In this interview for the "Inspiration" column you can read more about her life story so grab a cup of tea and keep on reading.
How would you introduce yourself in a paragraph?
I'm a British-Canadian freelance writer. I studied languages and journalism before working in London's theatre industry for many years, which was a lot of fun, however, turning freelance really opened things up for me. It can be hard work, but I love having the freedom to pursue the things I enjoy and arrange my working day in the way I want. I earn my living through travel journalism and copywriting as well as writing novels, but I like to carve out time for other creative activities, too – I love knitting, sewing, lino printing and, most recently, pottery. Basically, give me something crafty to do and I can occupy myself for hours!
Life in Lausanne, Switzerland
 When did you relocate to Lausanne and why?
In 2013. I'd met my partner four years earlier – he's British but had just got a job in Lausanne. It took me a while to figure out how to make my career work overseas – I lived in London at the time and had a full-time job – but once I made the leap to freelancing, I felt able to come over and join him here.
What do you love most about life in Lausanne? What would you like to change if you could?
At first, it was a big culture shock moving from London to Lausanne – they're quite different! But I love it here now, especially its proximity to Lac Léman and the mountains. In summer I spend as much time as I can swimming in the lake or at an outdoor pool, and in winter I'll head to the mountains to ski – something I've only learned to do since living here. I still miss the abundance of bars, restaurants and nightlife that London offered, but Lausanne has improved a lot in recent years and I have a few favourite spots here.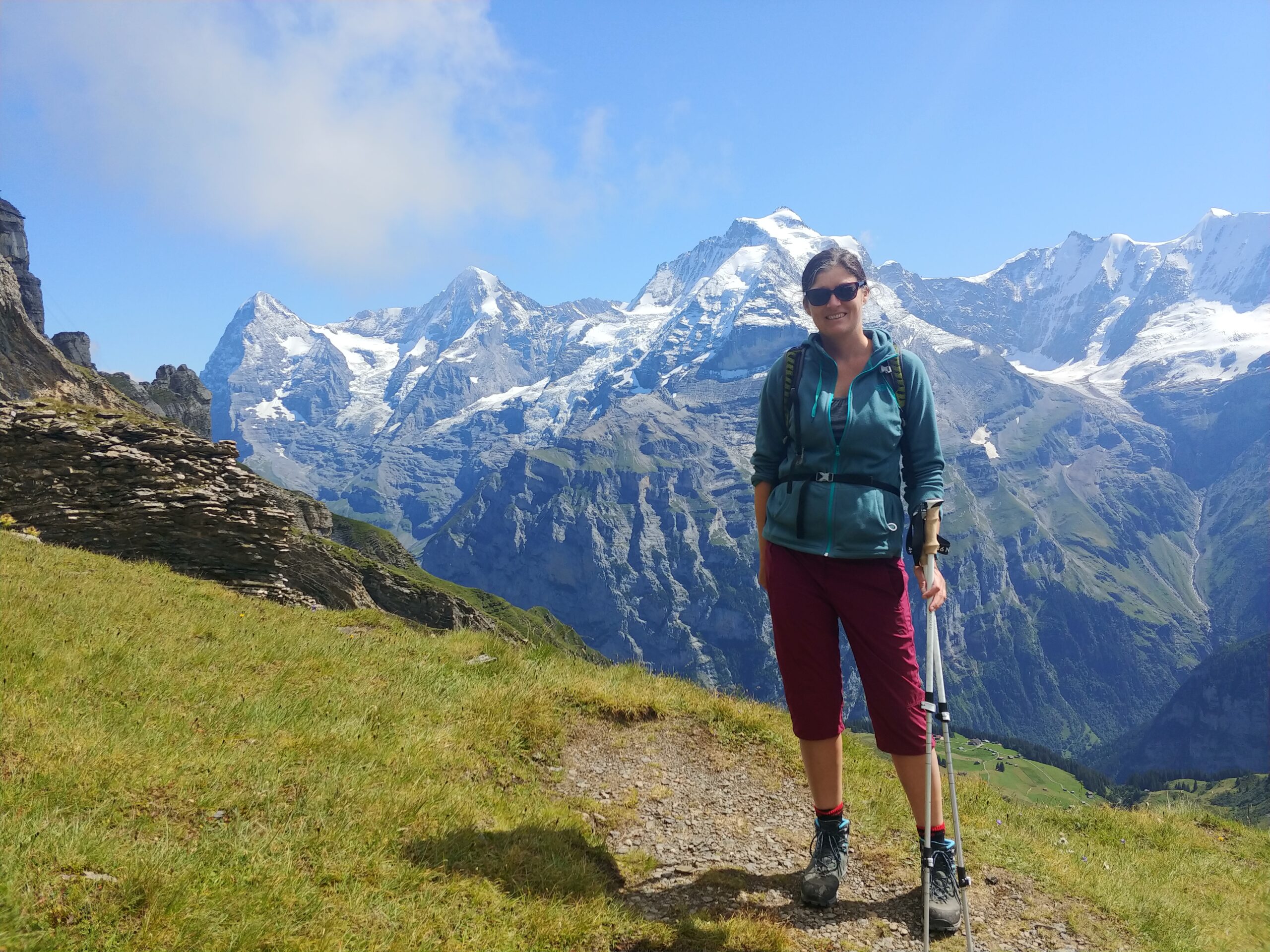 How is everyday life in Lausanne? What does a typical day of yours look like?
If I'm working on a novel, I'll spend the morning writing with a cup of tea or two. I'll go for a wander around town at lunchtime and pick up something to eat – maybe from a food truck in Riponne – or perhaps I'll go swimming at Mon Repos pool. The afternoon is dedicated to my freelance work, then I'll try to switch off at about six and do something different – perhaps an exercise class at Beat Fitness or Vivid Pilates, or I'll meet a friend, read a book or go to my pottery class.
Could you share with us some of your favourite addresses in the city? Where do you take your guests when visiting you?
For a quick lunch, I recommend Poke Me, Luncheonette, Zen Sushi and Bamee Bistro. When people visit I may take them to Le Barbare, because it's such a lovely old café with great hot chocolate. A favourite place to go for dinner with friends is Café des Bouchers in Renens, which has delicious steak.
JOURNALISM CAREER
When did you start your journalism career and what do you love most about it? Which topics are more interesting to you at the moment?
After my degree, I didn't really know what I wanted to do, so I worked for a couple of years in marketing at a publishing house. I'd always loved writing, and during that time I started to pitch features to newspapers. I had a couple of things published and that really gave me a taste for it, so I went back to university to study journalism. After that I ended up in London writing about the arts – funnily enough, my first job was at a small arts magazine which would send me abroad to report on the arts overseas, and a couple of times I came to Lausanne and elsewhere in Switzerland to write about the city's arts scene. These days my writing veers more towards travel – I love discovering a little-known festival, unusual hiking route or traditional custom in Switzerland and writing about it for the UK press.
You were the editor of thelocal.ch for two years. I read that it was during this time that you became fascinated by Swiss history and culture, particularly the evolution of women's rights. Was it at that time that you conceptualised your debut novel, The Other Daughter? (TheLocal.ch is an English-language Swiss news site).
Working at The Local was a great way to get to know the country and I learned a lot about Switzerland's history, culture and politics. I became editor in 2016 and at the time there was quite a lot in the news related to women's rights, such as the debate around paternity leave, inequality in the workplace and the gender pay gap. I became aware of how late women in Switzerland got the vote – only in 1971 at national level – and that fascinated me. The threat to women's rights globally was highlighted by the election of Trump in the US, sparking the women's marches around his inauguration in 2017; I went on the march in Geneva. It really struck me that however much progress has been made in recent decades, it's all so fragile and there's still so much to be done to achieve true equality. I suppose the seeds of my novel came from that.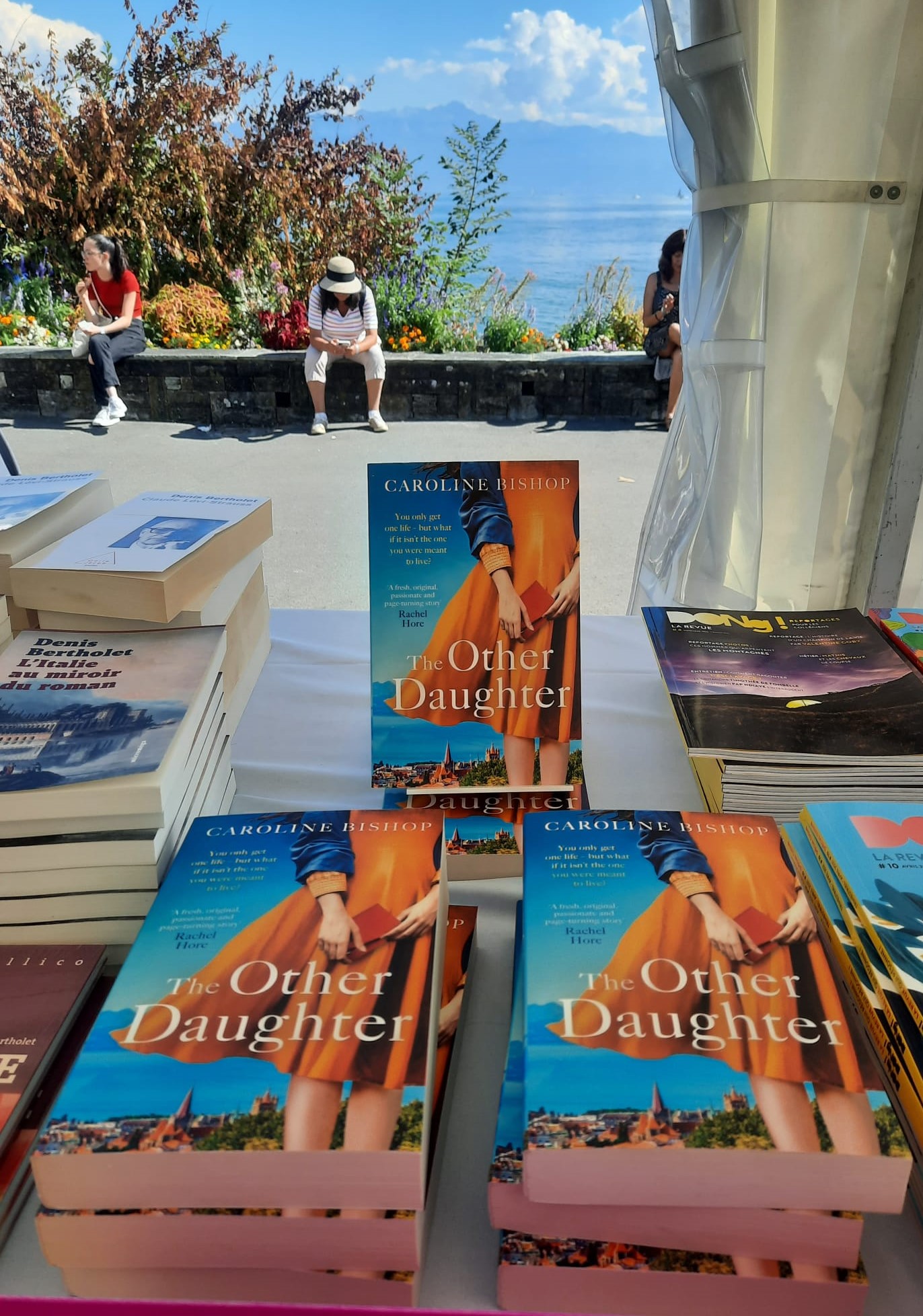 In your debut novel, The Other Daughter, you mention the issue/scandal of "les enfants places" in Switzerland. For me, this was the first time reading about this issue and I was honestly shocked and saddened. Could you tell us a few words about how you learned about this issue and why you decided to incorporate it into your novel?
Again, it was through working for The Local that I became aware of this. For decades, up until the early 1980s, thousands of children were taken from their families for reasons that would not be deemed acceptable today and placed with foster families or in institutions. The local authorities didn't always carry out welfare checks, and many of the children ended up being mistreated. In 2016 the Swiss government formally apologized and launched an inquiry into why it happened. Like you, I'd never heard of this before and found it shocking that this could take place in a country like Switzerland, which is considered so safe and family-orientated. I went to an exhibition about it in Le Locle, which made me understand that the issue was linked to how women were viewed in what was then (and still is, in some ways) a very conservative country. Single mothers, divorcees, women who had a child outside marriage, those who lived in poverty and women from minority groups were often stigmatized, and this could lead to their children being taken away. This link with women's rights gave me the idea of including this issue in my novel. I felt it was important to highlight something that wasn't, to my mind, that well-known outside Switzerland.
BOOKS
When did you decide to write your first novel? What did the procedure look like for you?
It took a lot of trial and error! I'd tried writing novels for many years, and previously completed one manuscript, but it was never published. I didn't really know what I was doing though, so when I came to try again I took it more seriously and studied the craft through books and courses. When I felt I had gone as far as I could with my manuscript, I submitted it to agents and was lucky enough to sign with one. She worked with me to edit and polish it, and a few months later she submitted The Other Daughter to publishers in the UK and I signed a two-book deal with Simon & Schuster.
Could you share with us your experience with publishing your first novel? Do you have any tips to share with a new author who wants to write/publish his first novel as well?
It's been amazing, but also terrifying and quite mystifying at times. Having my debut come out in a pandemic didn't help – all the bookshops were shut when it was first published! But I feel very lucky and proud to have had two books published now. I would say to anyone wanting to do it, work hard, study the craft and don't give up. It's hard to keep going when you get rejection, but it's important to learn from any advice you get along the way, keep writing and keep analysing your work to make it as good as you can. It also helps to reach out to other people doing the same, through writing groups or online. No one understands writers but other writers.
What do you love most about being an author? How did you feel when you saw your first novel in print in a bookshop?
I couldn't get to the UK during the pandemic to see The Other Daughter on a shelf in its 'home' territory, but seeing it in Payot and Books, Books, Books in Lausanne was a special moment and quite hard to take in, really. I love it when people tell me that they enjoyed my books, whether that's a friend or someone I've never met. It can feel very exposing putting your story out there for anyone to read, so it's incredibly special to know that it's meant something to someone.
Could you tell us a few words about your second novel, "The Lost Chapter"?
The Lost Chapter is another dual timeline novel centring on Flo, an 80-year-old artist whose past comes back to haunt her when she discovers a book written by an old friend. Flo met Lilli in 1957 at finishing school in France, only to abandon her for reasons she never explained. Sixty years later, Flo must track down Lilli to explain why she left her all those years ago. It's a mystery focusing on female friendship, societal expectations and the difficulties of finding your path in life.
TRAVEL & INSPIRATION
What does travel mean to you?
I find travel really rejuvenating – seeing new places and experiencing different cultures is good for the soul, I think. However, since living in Switzerland I haven't travelled internationally that much. Instead, I've explored Switzerland a great deal, and I've loved being able to really get to know a country. I think I know Switzerland better than the UK now!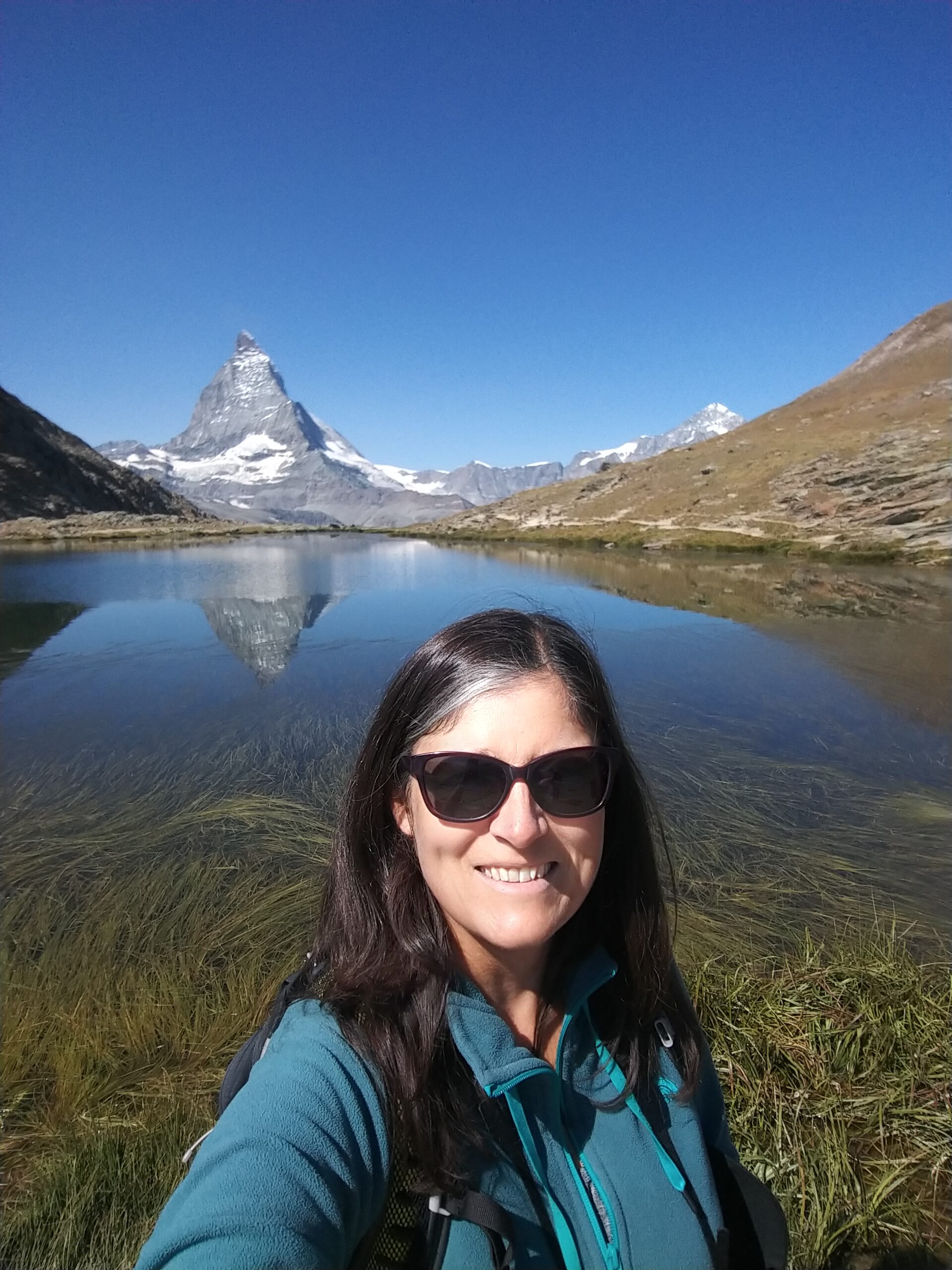 What was your favorite travel experience so far and why?
There have been many, but driving around Iceland in November was pretty memorable. It's such a special, unique country, unlike anywhere else I've seen.
The next trip you are currently planning is…
A trip to Canada next year. I'm half Canadian, so will be visiting family as well as exploring a few places in the Rockies that I haven't been to before.
If you had a magical wand, what would you change in the world today?
I'd make train travel more affordable. I completely agree with the need to cut down on flights for the good of the environment, but when a train journey is three times the price, it's not always an option. Trains in Switzerland are fantastic, and if you have the half-price card, then fairly reasonably priced too, but this isn't replicated elsewhere. I think governments should be investing more in trains and working together to provide high-speed, affordable services across Europe.
What makes you happy?
A good book, a cinnamon roll from ZYMI, a cat to pat, a mountain view, and the company of good friends and family.
Thank you so much, dear Caroline, for this interview! It's been a real pleasure!
*All the photos for this article have been kindly provided by Caroline Bishop
Check Caroline's website & buy her books here – website
Connect with Caroline on social media:
Read more articles here:
Inspiration Column – Ioanna Lapata, Tibetan doctor and herbalist 
Champex-Lac, Valais – Easter Family Vacation 
Family-friendly Lausanne in Winter 
Are you visiting Lausanne soon and want to know which are the best places to explore with your young kids? Are you new to the city and eager to discover its charms with your family? Check out my ebook – 48 hours in Lausanne, A Guide for Families with Young Kids which consists of a 2-day itinerary and practical tips on local life.