Wintertime can be a wonderful season without question, but when the sun disappears for weeks, it becomes unbearable.
Even though Lausanne is pretty sunny overall, there is always a certain period during wintertime that is all grey and gloomy and a bit depressing. So, I was wondering, is there anything you can do for that? How about attempting to recreate the euphoria you feel when the sun is shining via other methods?
I squeezed my mind as hard as I could and here is what I came up with:
Food & Drink
Bake a cake. Or cookies. Or a lemon pie. It's commonly accepted that baking is therapeutic and I have even read the story of a well-known British author who managed to get through depression by baking. Can you smell happiness? If not, you can definitely taste it.
Brew a cup of coffee, hot chocolate or freshly pressed fruit juice (or even a smoothie) and enjoy it along with a delicious bite. Even better, enjoy it with one of your loved ones.
If you are a bit like me (aka not a gym-junkie) you might want to consider waking up your endorphins with a bar of quality chocolate. Attention: milk chocolate is unfortunately not considered to be a quality chocolate. Dark chocolate is the real thing, and can make you super happy, I guarantee.
Eat a raspberry-mocha-coconut ice-cream.
Movies, music & photos – The Calories-free solutions
Watch your favorite movie. That would be a tough choice for me, there are so many that I like but most probably my "go-to" movies would be Woody Allen's Vicky Cristina Barcelona and Midnight in Paris. Or Lasse Hallström's Chocolat, I love this movie.
Listen to uplifting music, it works wonders. Personally, when I want to cheer me up I recruit Manu Chao, Locomondo and Zaz.
Scroll through your vacation photos, make sure there was sun involved. Don't you feel the urge to dust the sand off your feet?
Miscellaneous
Get your hands off this black t-shirt. Seriously, leave it aside now. Today you are wearing this bright coloured one which makes you shine.
Exercise. My sister who is a gym-junkie says that when you are exercising your body generates endorphins, those hormones that make you happy. I am pretty sure this is based on scientific evidence and whenever I managed to persuade myself to try it out, it worked like a charm. Now, if only I could persuade me more easily…
Pick a dream, anyone of your dreams: now make it come true. No more «buts» and «can't», find the way and do it.
Help out someone who is in need without expecting anything in return.
Find a baby. Found? Good! Now the only thing you have to do is make him or her giggle. If that doesn't make you laugh out loud, then you should be alarmed.
Get Out
Try to think of a place that inspires you and go straight there. It could be your favorite coffee shop or a travel bookshop. Smiling already?
Just get out of the house, sit on a bench and watch the world go by. It's almost certain that you will observe something or someone who will make you smile.
If nothing of the above worked for you, then book a ticket and go to Greece! Or Cyprus ! Or even Spain. They say it's always sunny over there, I hope they are not lying 🙂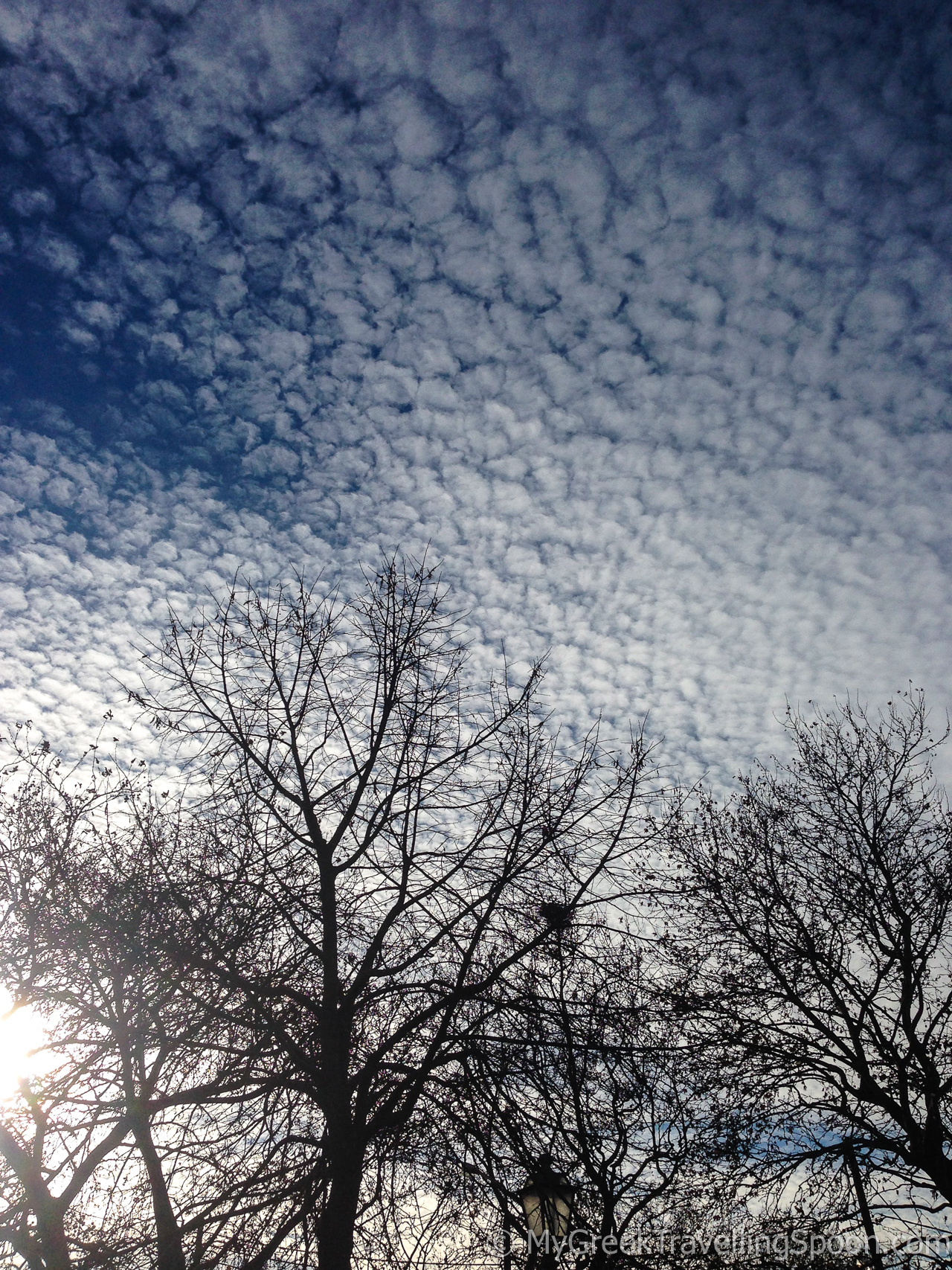 Brainstorming is over and the sun is definitely out again for me. How about you? What makes you smile and feel happy when the sun seems to have disappeared from the sky?
[tco_subscribe form="8040″]