This coffee truck is so cute I don't believe there is anyone passing by without smiling. Especially when they have their lovely white tables and chairs laid out at Riponne square, I love snapping a photo and then queuing in the line for a delicious flat white and a homemade sweet treat. They also serve babyccinos – warm milk with cocoa powder- for your little ones.
Earlier this spring, on an unusually windy Tuesday morning, I met Mark for a little chat over a cup of heart-warming flat white. I was curious to know more about the couple who created this charming feel-good experience on wheels.
So here is what I learned.
The team
Rush Coffee Truck came to life by Tiffanie and Mark. Tiffanie is a 25-year-old Swiss interior decorator and recently graduated from a Graphic design course in NYC. Today, she works as a freelancer in those fields and also works part-time at a little boutique in Lausanne. Mark is a 27-year-old Norwegian/American freelance illustrator/artist who also works part-time as a sales assistant/logistics coordinator in a car import company. Their two wonderful French Bulldogs Wilson (4yo) and Rosie (1yo) are also an intrinsic part of the team, as Mark tells me!
They both loved making and drinking coffee and once they realised there was no real coffee culture here in Lausanne, they decided to create their own coffee-truck in 2015-2016. Their first steps were to take some barista courses, buy their cute, little Piaggio in Italy and they took it from there. "We really want to create a nice atmosphere where people can enjoy a good cup of coffee (or some other specialities) on the go or on our terrace. Not necessarily a speciality coffee shop type of place but more just a nice place with some good beverages," says Mark.
What's on offer?
Various espresso-based drinks like Cappuccino, Flat whites and americano's but also a homemade chaï concentrate, fresh unsweetened iced-tea and Matcha Lattes. You will also find their homemade chocolate chip and pecan cookies or some gluten-free blueberry muffins. Last summer I tried their avocado tartines which were simply delicious while I wish I had also tried their granola. For the gluten/ lactose-free among us, Rush Coffee truck has recently added to their menu the "Le smart cake" muffins, made by Luciana in Pully.
The Coffee they use since day one, a Bio 100% Arabica from Brasil, comes from Stoll Kaffe in Zurich, a family owned roastery. Occasionally, they also serve coffee from their friend Fabio Marco Coffee in Lausanne.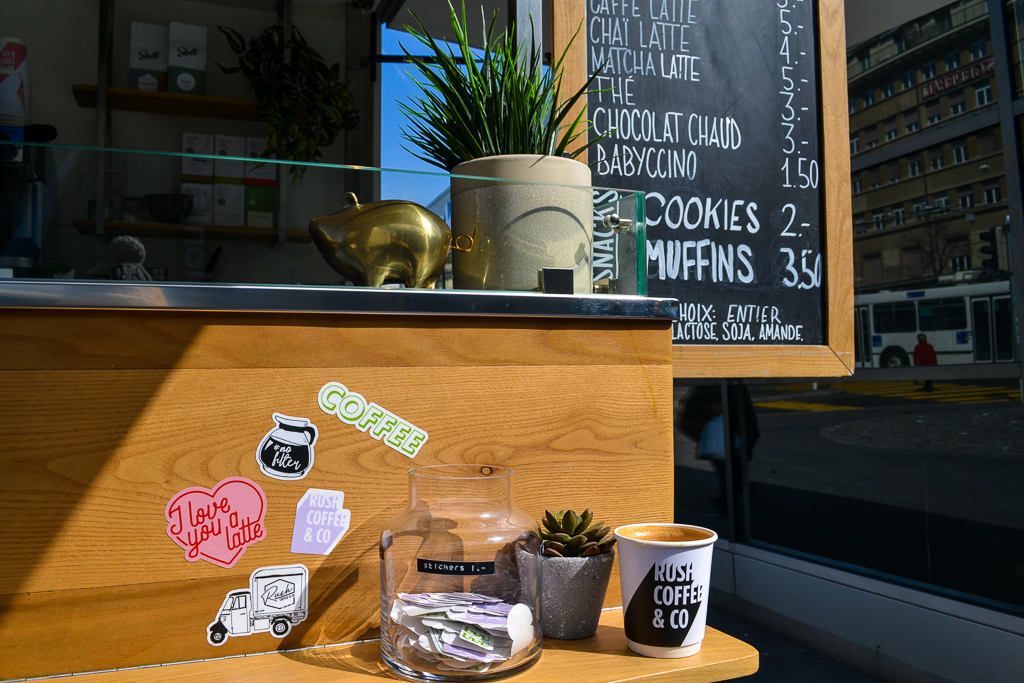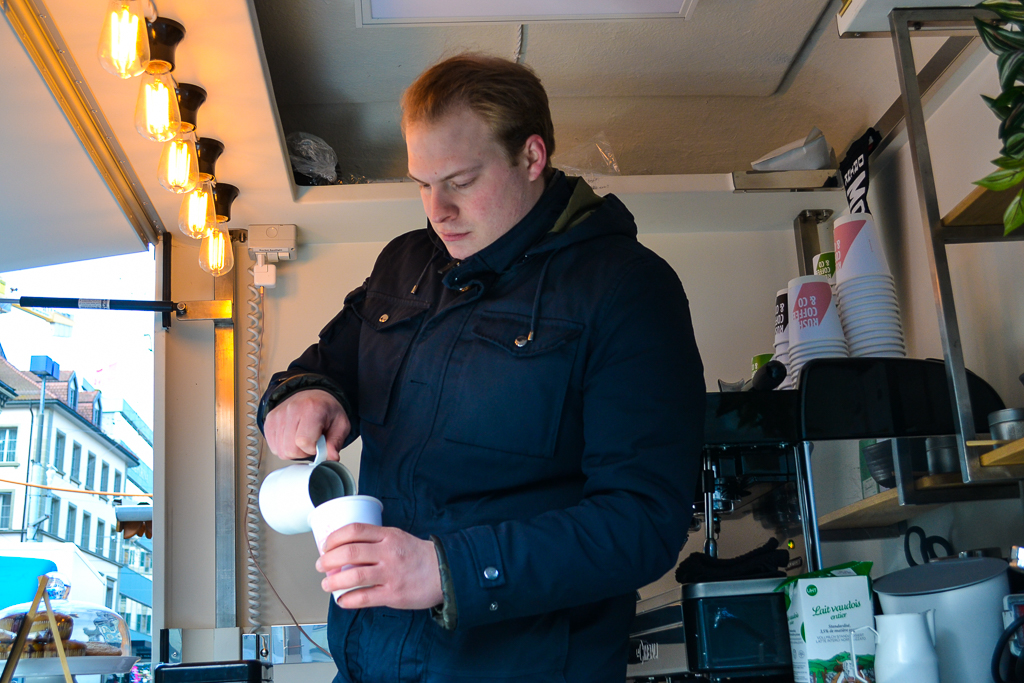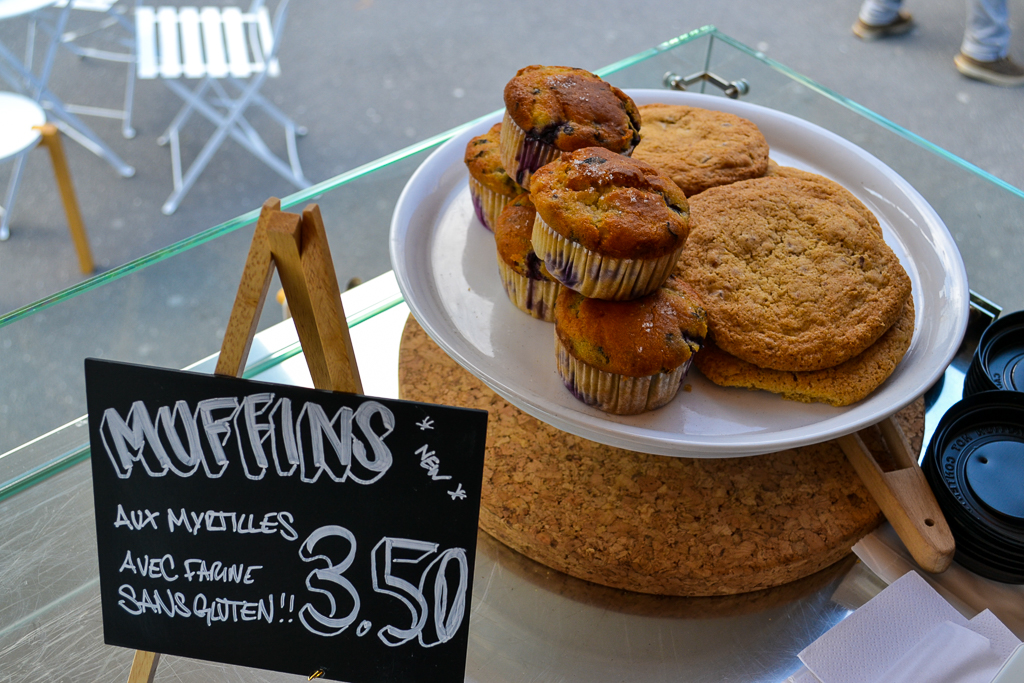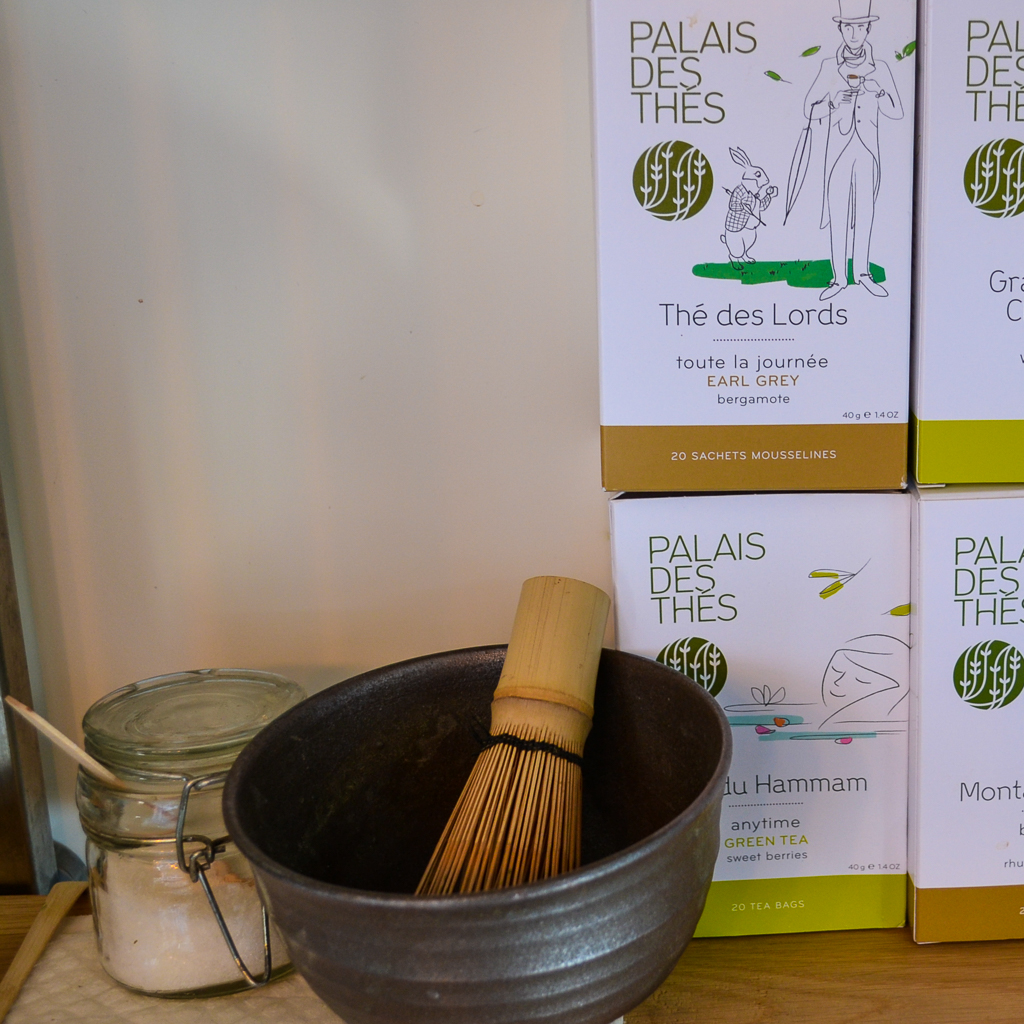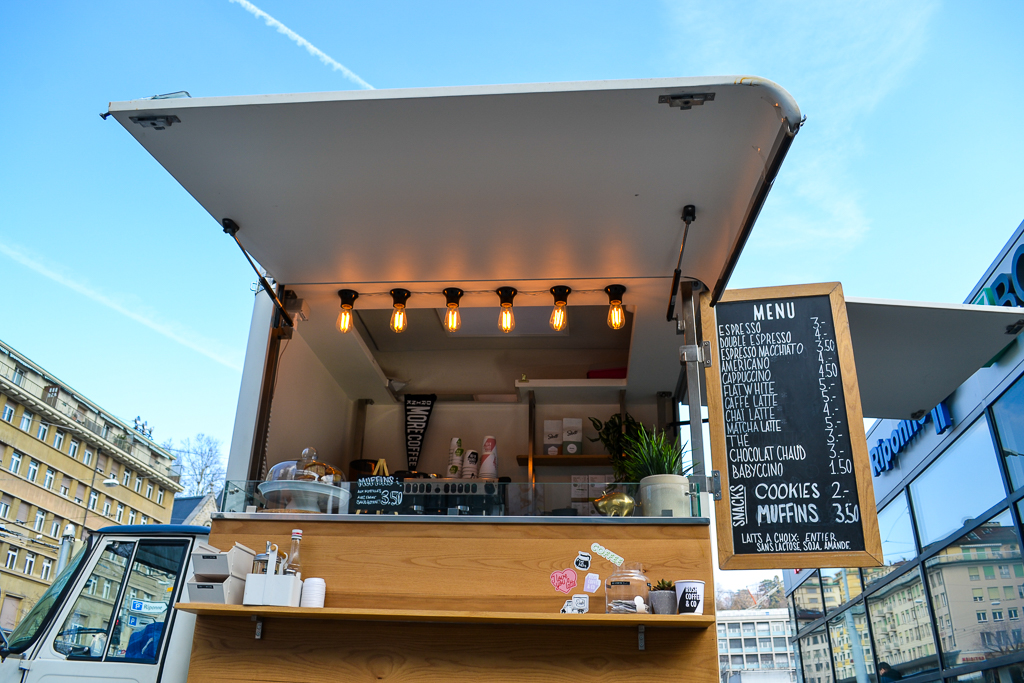 Here are a few more questions I asked Mark about Rush Coffee truck:
Which was the first day you served your very first coffee? Can you remember your feelings/experience of this day?
Our first day was at the place de la Riponne in November 2016. It was a cold and rainy day. Tiffanie was still at school in NYC so it was me and my sister Catalina (who helped me when Tiffanie was still at school abroad). We had no idea what we were doing and I was very stressed. Our water system was not compatible so had to hook it up directly from the fosset. Good thing we had some great friends to help us out then. But we got so much positive feedback from our great first customers and they still come back every time. It is such a wonderful feeling.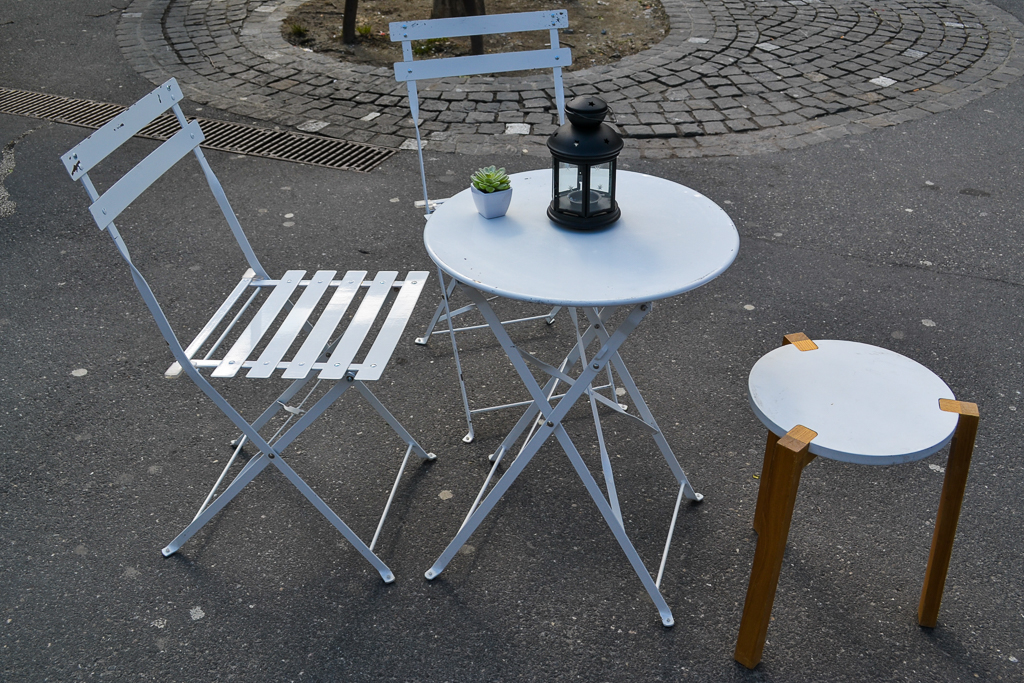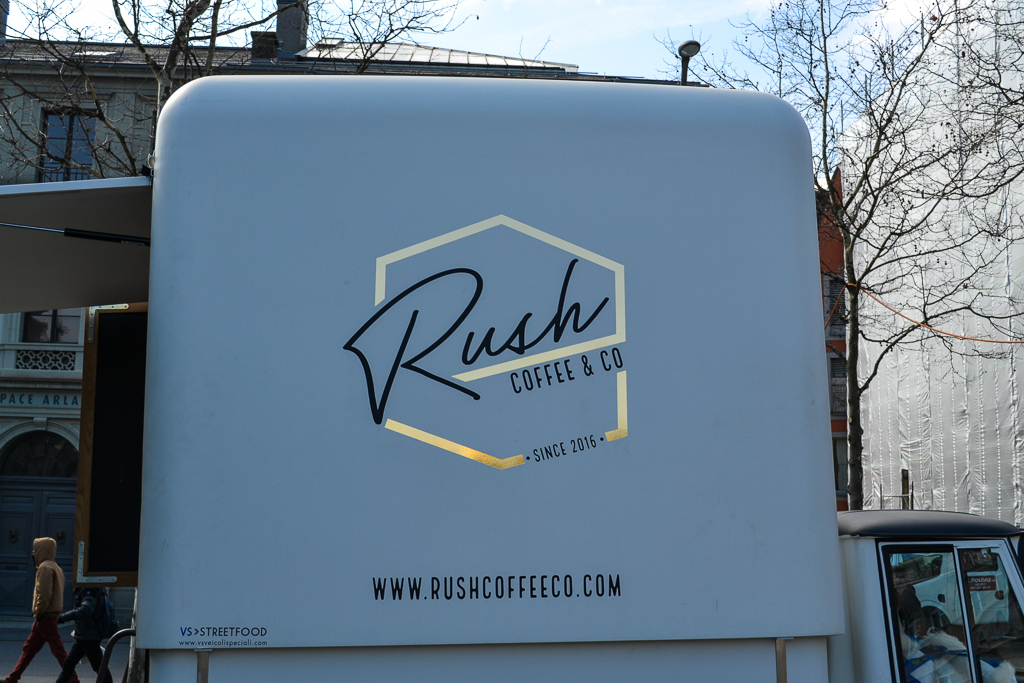 What do you like most about your experience with Rush coffee truck?
What we enjoy the most is the smile on the face of our customers when we are around and all the nice compliments about the little truck. Although there are some good and bad sides, there are mostly good ones, meeting so many nice people is something you wouldn't see in most normal jobs and getting to know cool places and fun events is a perk.
An "artisanal coffee" revolution seems to be taking place lately in Lausanne. What are your thoughts on this? When is a cup of coffee artisanal according to you?
It is a very good thing; good coffee is lacking around here and has been coming up slowly but surely and we are very happy about that. Although neither of us is a real coffee "nerd" we like when the coffee is served properly; fancy latte art in a milk-based drink is a plus but the taste and the proper extraction of the coffee is the key.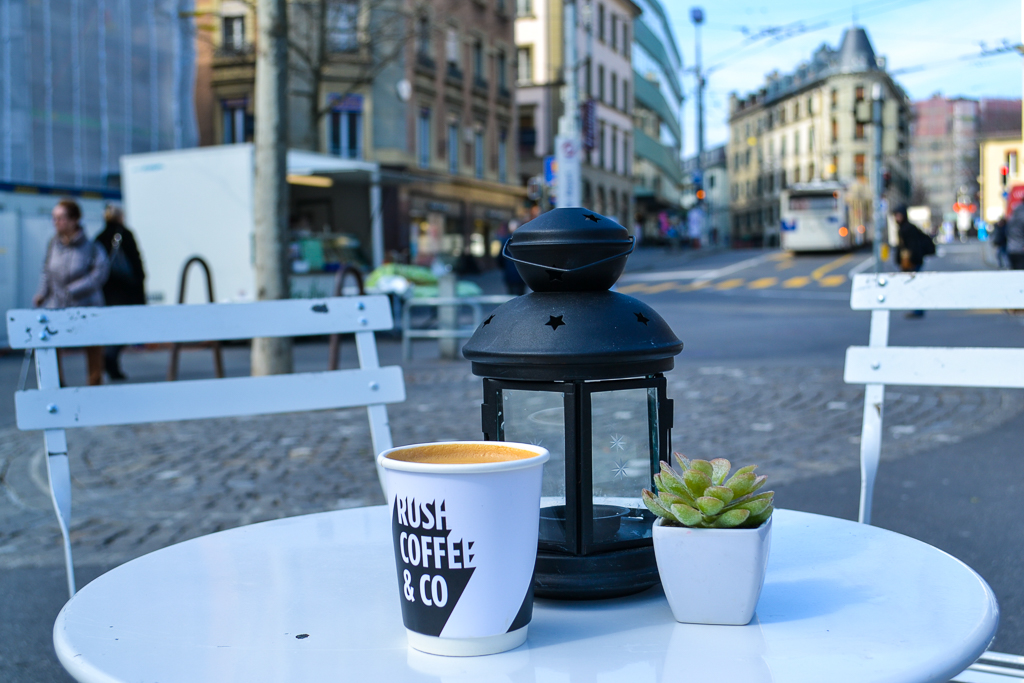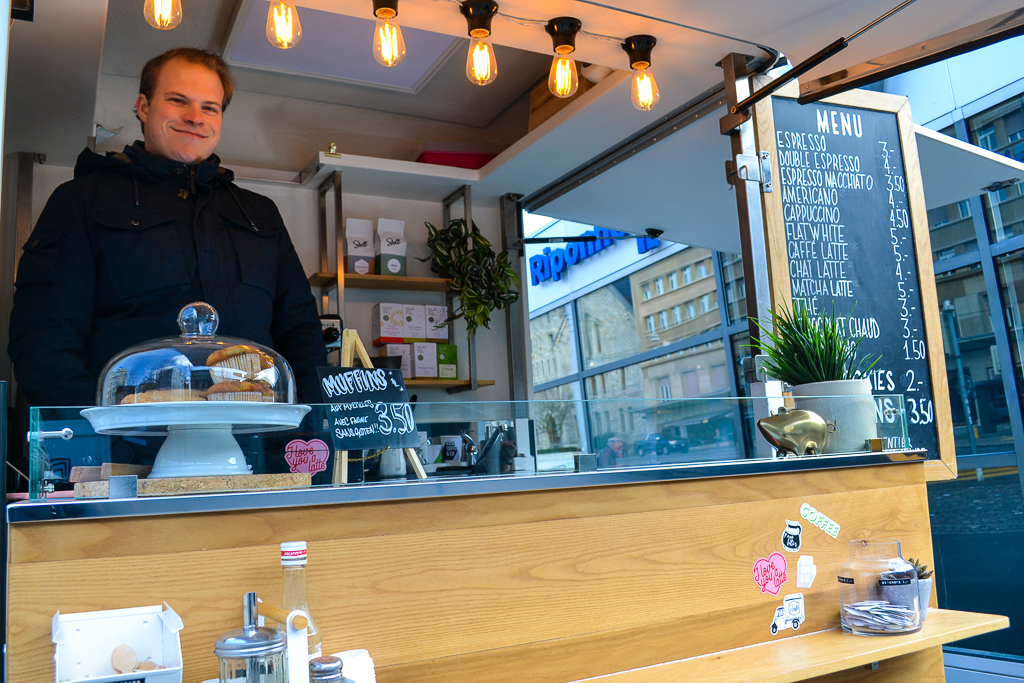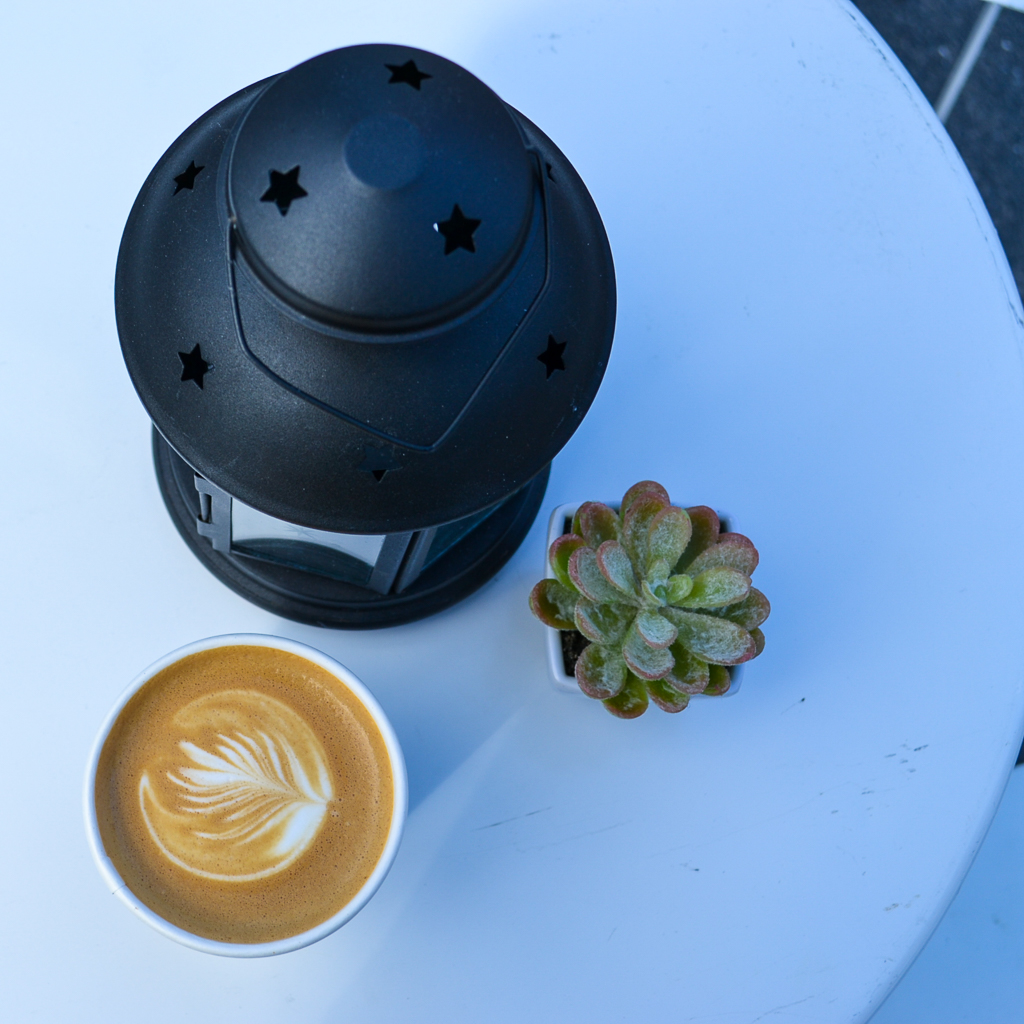 What is the schedule like for the next couple of months for Rush coffee truck? Riponne every Tuesday? Any other plans perhaps?
We are always (unless the truck breaks down again) at the Riponne on Tuesdays, at least until November as we will not be signing up for the next winter season (nov-march) We have some private events planned out and as of next year, we will try to focus essentially on events.
Could you share with us some of your favorite foodie experiences in Lausanne and the region?
Our go-to places in Lausanne and around are the following: Eat Me for nice cocktails and a fun date night. The Bellini for some good Italian cuisine and their wonderful hauspritz on their terrace. The Coffee Project and Sydney coffee for a good cuppa. Le 13eme siècle for some all-night partying and the Blackbird for a good hangover brunch.
Some other places we really like are the Café de la Poste in Lutry for some good filets de perches meunière and a beautiful stroll around the lake and if we are looking to stay in we love to order pizza from Dieci in Pully.
Have you spotted Rush Coffee truck at Riponne or around the town in an event? Do you know of any other coffee trucks worth tracking down in Switzerland or all over the world? Let me know down below!
For more tips on where to eat and drink in Lausanne, check out my ebook – The Curated Foodie Guide to Lausanne!