Did you know that Greece has about 6.000 islands and islets of which only about 200 are inhabited today? That's a lot of islands so how do you decide which ones to visit? If you want to catch a flight directly to your preferred destination either to save travel time or because you don't particularly enjoy ferries, then you will be happy to know that there are many Greek islands with airports.
Being able to fly directly, or with one stop in-between, to your desired Greek island is particularly handy for families travelling with toddlers or small kids as the logistics become much simpler than, for example, having to fly to Athens and then take a ferry to your final destination.
I have compiled a list with the Greek islands which have an airport, either an international one or a national one. This will be very useful when searching for your summer vacation flights. Charter flights start operating approximately from April to October, and during the peak summer months, your options are far more and most probably more expensive as well.
The Greek islands are divided into eight clusters in total. Seven of them are found in the Aegean Sea: the North-eastern Aegean islands, the Sporades islands, Evia island, the islands of Argosaronic gulf, the Cyclades islands, the Dodecanese islands and Crete island.
In the Ionian Sea, there is only one cluster of islands called the Ionian Islands.
Let's dive in and see which of these Greek islands have airports and thus, can be reached fairly easily.
In the Aegean Sea
The North-eastern Aegean islands
Not as well-known as the Cyclades or the Dodecanese islands, this group includes some of the most beautiful Greek islands such as Lesvos (Mytilene), Thassos and Chios. If you are searching for undiscovered places which still have some mystery to unveil, then these islands should be among your first choice.
Located on the North-east of the Aegean Sea, as the name reveals, the most well-connected islands here due to their airports are the islands of Chios, Ikaria, Lemnos, Lesvos (Mytilene) and Samos.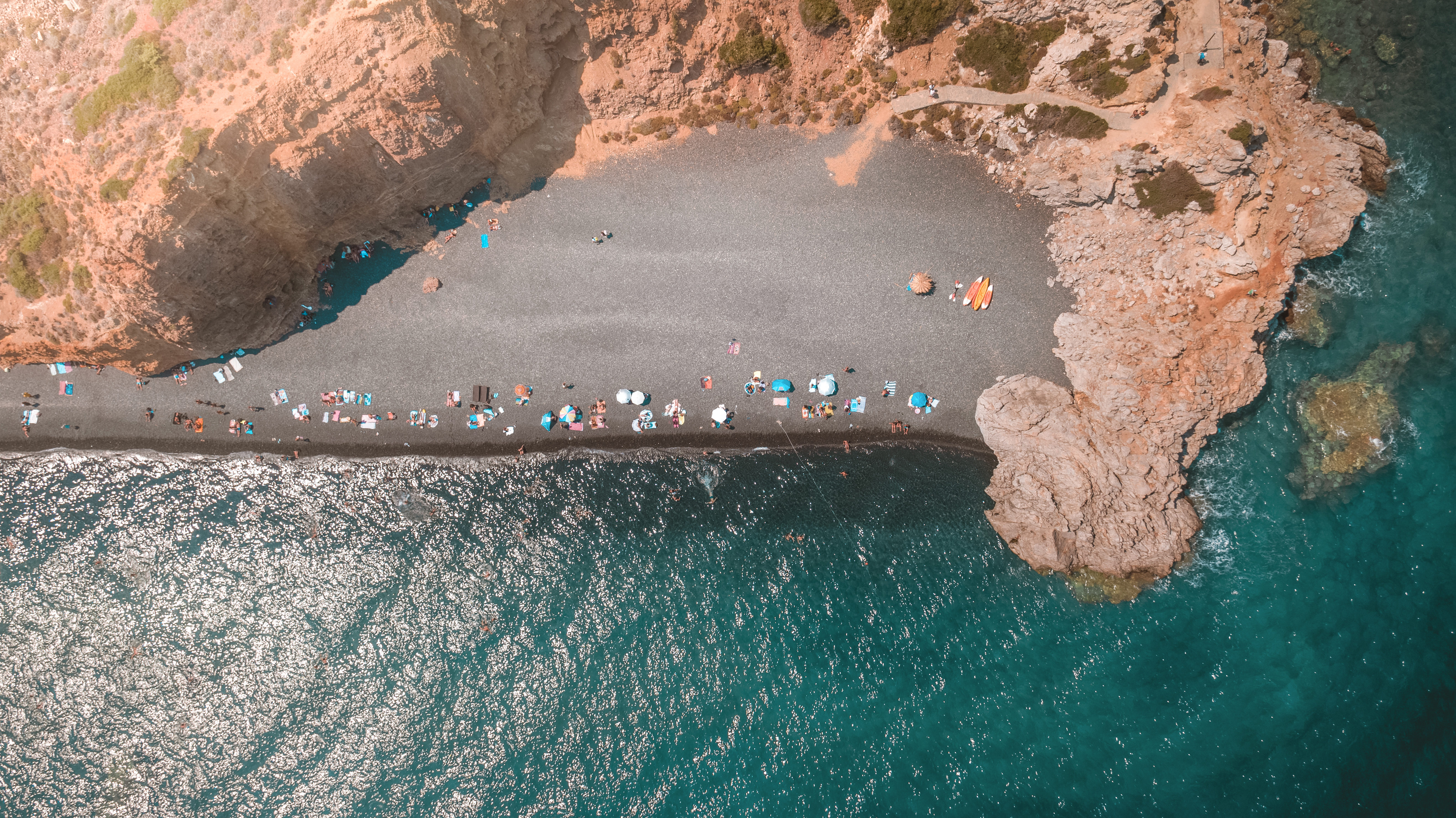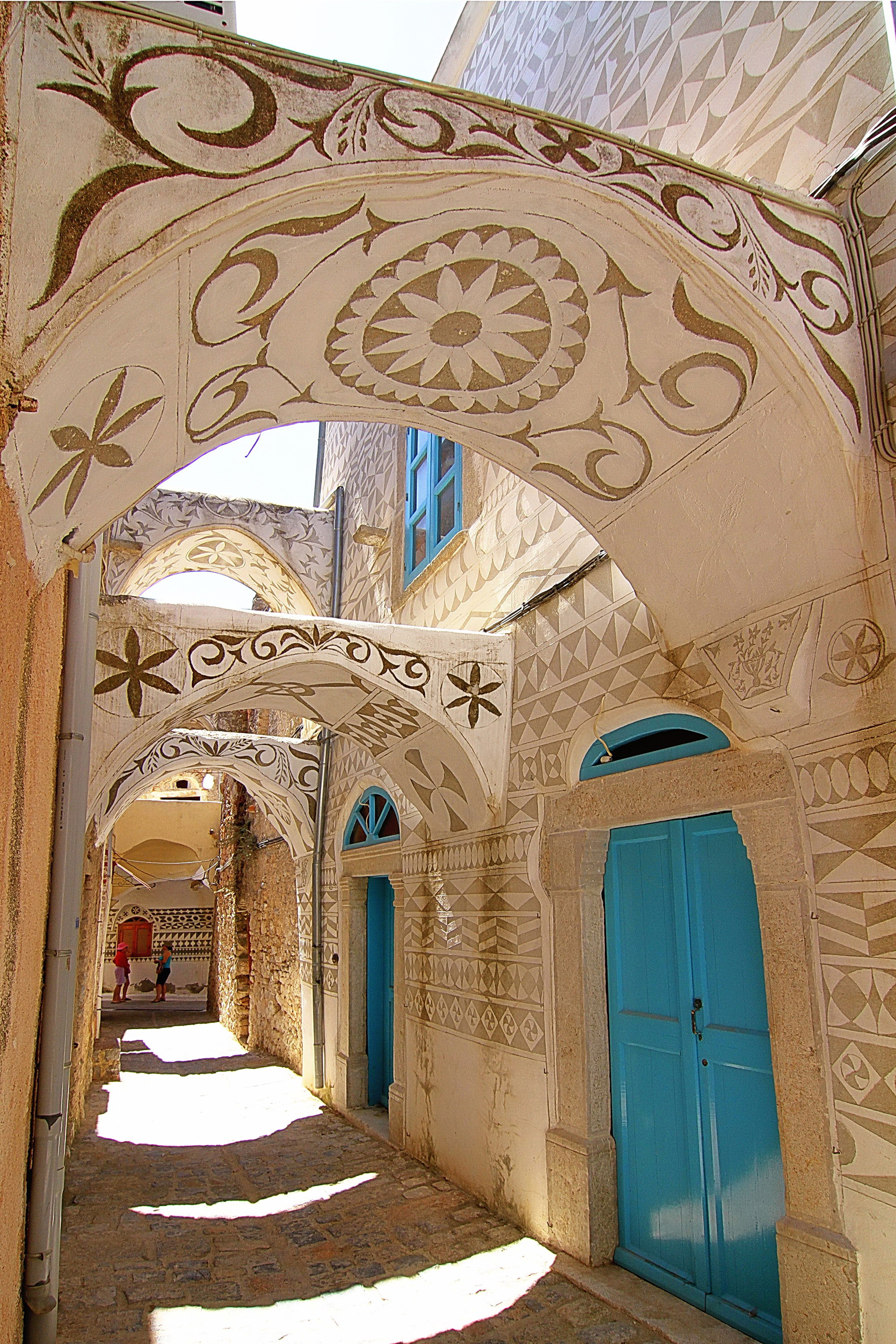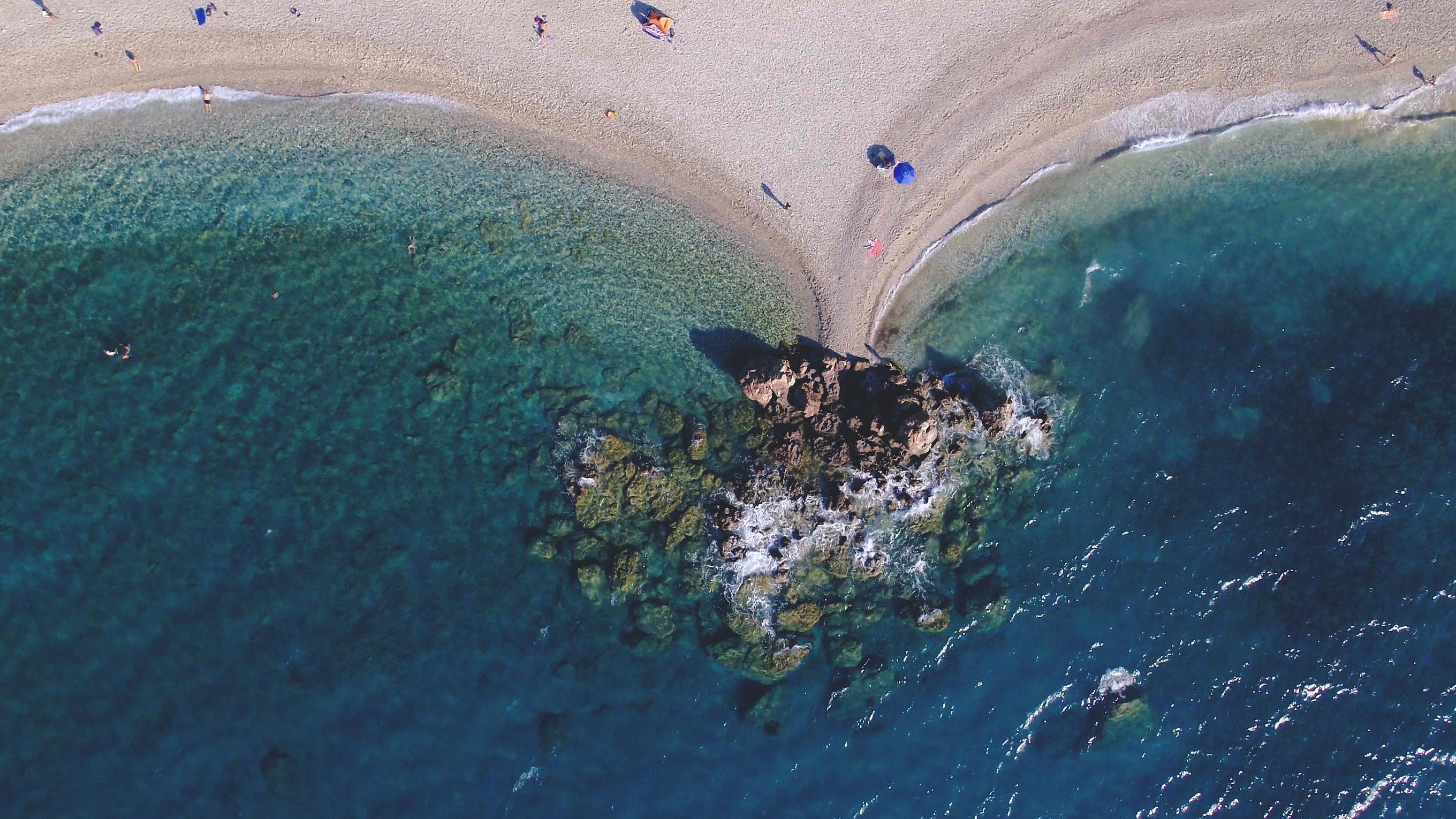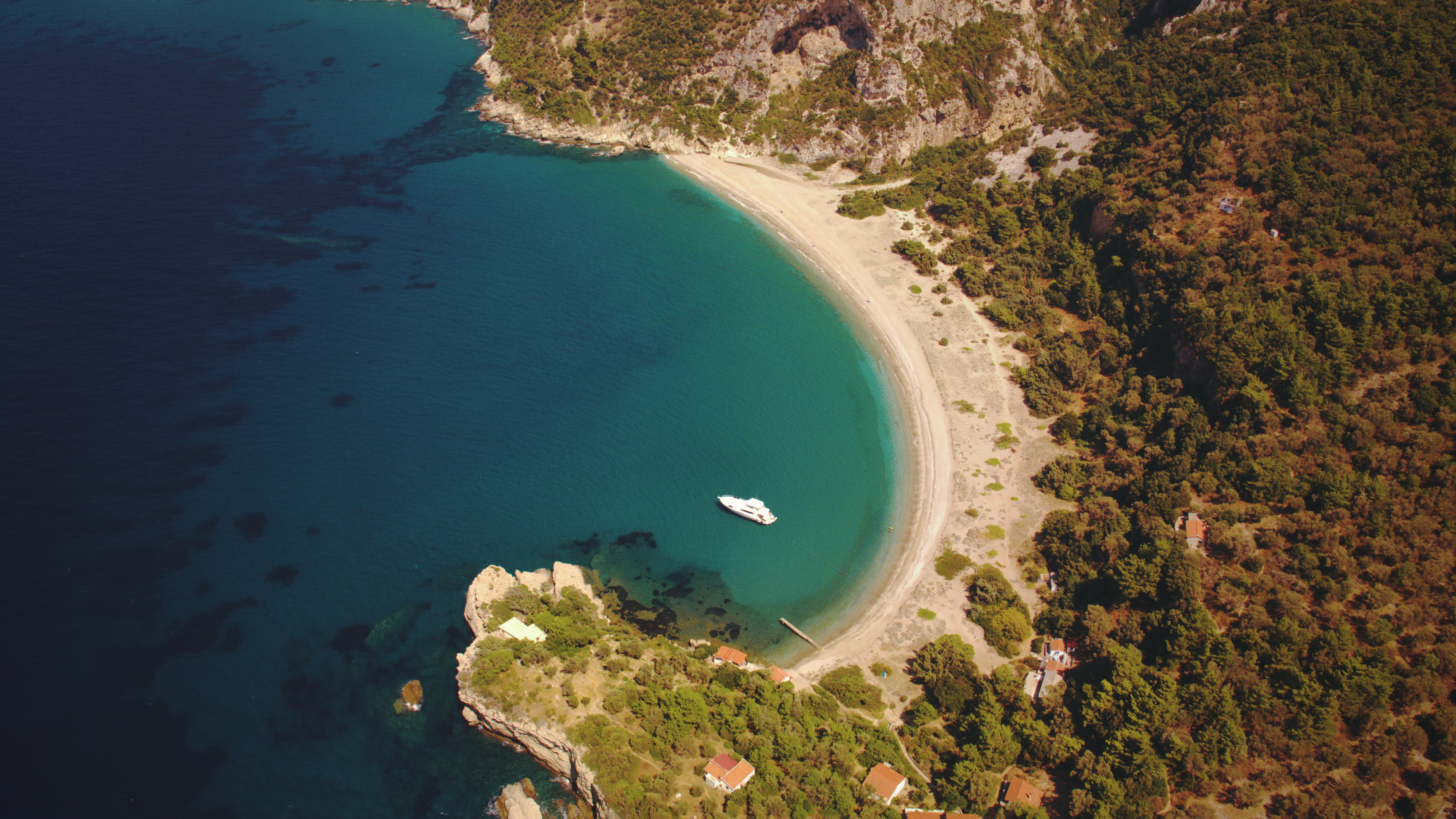 The Sporades Islands
Near the port of Volos and the gorgeous region of Pelion, the Sporades islands known for their green setting consist of four main islands with permanent residents: Skiathos, Skopelos, Alonissos and Skyros. Of those, only Skiathos and Skyros have airports and can be reached directly, though Skiathos airport is the most well connected. From Skiathos, it's easy to access Skopelos and Alonissos by ferry boat. Skopelos is a favourite among families while Alonissos is part of a marine park protecting wild animals such as the Mediterranean monk seal.
The Cyclades Islands
Located in the central and southern area of the Aegean Sea, the Cyclades islands are probably the most famous of all including the big divas such as Santorini, Mykonos, Ios and Paros islands. One of the most popular for families is Naxos but every island has a unique charm and can be ideal for family vacations.
The easiest ones to reach are Mykonos and Santorini because of their international airports. But you could also fly to Milos, Naxos, Paros and Syros with national flights and many seasonal, charter flights.
The Dodecanese Islands
This group of islands is situated close to the Turkish coast and includes Rhodes and Kos which have international airports. Astypalaia, Kalymnos, Karpathos, Kasos, Kastellorizo and Leros also have national airports.
The word "Dodecanese" means "twelve islands" and refers to the 12 bigger islands of this group but in reality, this group consists of many more islands.
The island of Rhodes is the biggest and most popular of all and offers many beach resorts, historic sites and an impressive Old Town. From Rhodes, you can also hop on a ferry and visit the unexplored island of Tilos or more popular ones such as Santorini and Mykonos.
Crete
The island of Crete is a chapter on its own and divided into four prefectures: Chania, Rethymno, Heraklion and Lasithi. There are three airports on the island (Chania, Heraklion, Sitia) making it one of the most well-connected islands of the entire country, especially during the summer months.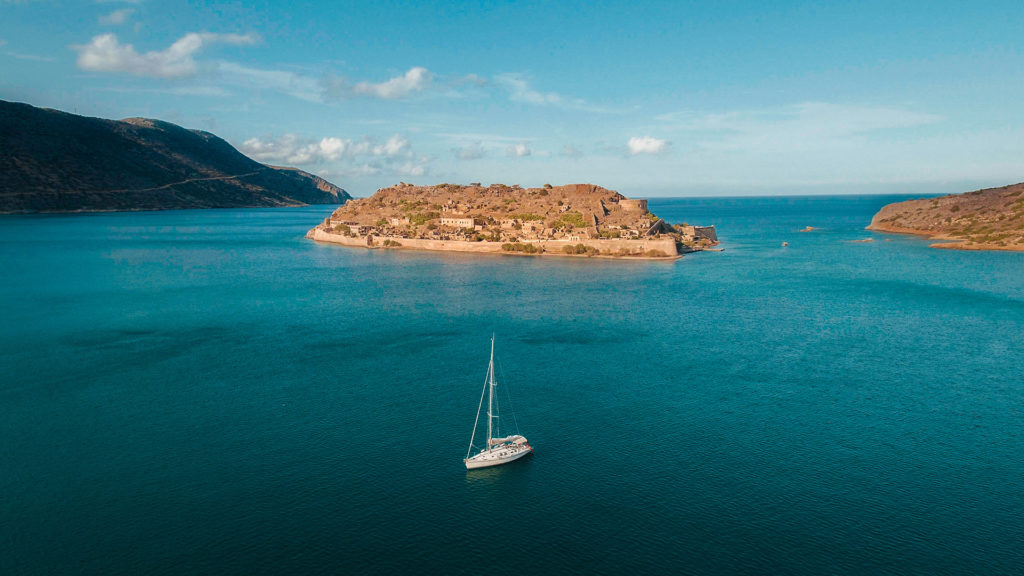 In the Ionian Sea
The Ionian Islands
Situated on the west side of mainland Greece, this cluster includes famous islands such as Corfu (Kerkyra), Zante (Zakynthos), Kefalonia and Lefkas (Lefkada) but also smaller ones such as Paxoi, Ithaki and Meganisi which are all great options for summer vacations. Did you know that Skorpios, the legendary private island of the late Greek tycoon Aristotle Onassis is found right here?
Lefkas (Lefkada) is theoretically an island but practically connected to the mainland by a floating bridge and the nearby airport of Aktion (PVK) is within easy reach (about 20 km away from the city of Lefkada).
One of the main characteristics of the Ionian islands is the lush, green scenery and a predominant influence from the Venetians, French and British.
If you want to access the Ionian islands directly, search for flights to Corfu, Kefalonia, Lefkas (PVK airport), Zakynthos and Kythira airports.
Useful info:
DiscoverGreece.com offers great resources and info about Greece as a destination while you are preparing your trip.
Skyscanner is a great online tool to search flights to any of these destinations while you can also find details about the various airlines that fly to each one of the above mentioned Greek islands.
For example, you can check out which airlines fly to the island of Crete right here.
Regional airlines:
Aegean Airlines
Olympic Air (now a subsidiary of Aegean Airlines)
Astra Airlines
Ellinair
SkyExpress
Ferry routes:
Ferryhopper.com
If you want to explore more islands on a ferry have a look here. You can research ferry timetables, ticket prices and buy your tickets in advance.
Gtp.gr is also great for finding updated information on ferry routes which will then allow you to plan your island hopping adventure more easily.
So now tell me, would you rather fly directly to your final destination or you wouldn't mind how long it takes to get there? Which Greek island(s) are you planning to visit next? Leave a comment down below, I would love to know!
[tco_subscribe form="8040″]