About one year ago -5th December 2016 to be exact-, something changed in Riponne square, in Lausanne: Sydney Café coffee and food truck made its appearance and created a bit more happiness in Lausanne. I remember the first time I spotted the Sydney Café truck I was badly in need of something yummy to drink. It was chilly and we were walking around the city with Marios, who was then about 4 months old and cuddled in his comfy stroller.
Disappointed by the countless cups of undrinkable coffee I had already tried around Lausanne, I thought I would better order their hot chocolate. It was so good! A real, properly made hot chocolate to go. Next time around, I tried their flat white. Bingo! Great taste, Sydney-standard presentation and goodness me, the milk was just at the right temperature. Plus, it was served with an honest, friendly smile.
No wonder I have become one of their regular, happy clients, returning week after week and tasting all the other goodies they have on offer: their delicious sandwiches and their homemade desserts, prepared by Julien, a real pastry chef from Switzerland. Last time I was there I tried their current sweet treat called 'Belle Helene': chocolate ganache, runny salted caramel, pears and cocoa nibs blend fantastically well. And I still remember the first bite of a lamington, an Australian cake with coconut. Mmmm.
I wanted to know more about the friendly people who created and run this happy and yummy truck so I asked them a few questions. Intrigued to know more about them? Keep reading and next time you are in Lausanne, make sure to track them down.
Could you introduce us to Sydney Café coffee truck team? 
SYDNEY CAFÉ coffee truck is a small family-run business. We are passionate about serving great specialty coffee and homemade treats.
For us, we pride ourselves on the fresh, local and seasonal produce. We use single origin beans that are roasted in Zurich. We don't cut any corners, no industrial pastry full of palm oil, or pre-bought tart shells, we make everything ourselves.
We started off, as a team of three with partner Jimmy but to make our business viable are now just a husband and wife team. (With three-year-old babyccino-fan Jake)
Julien Monney is a real Foodie. He is a Pastry chef, chocolatier, and baker by trade. He has an eye for detail (perfectionist in other words), and of course is passionate about coffee. Favourite coffee: Double Espresso
I (Alexandra) studied design but found sitting behind a computer too difficult…I much prefer being more hands-on. I am Sydney-born and bred and in love with coffee! I love conversing about anything and everything to our customers. Favourite coffee: Flat white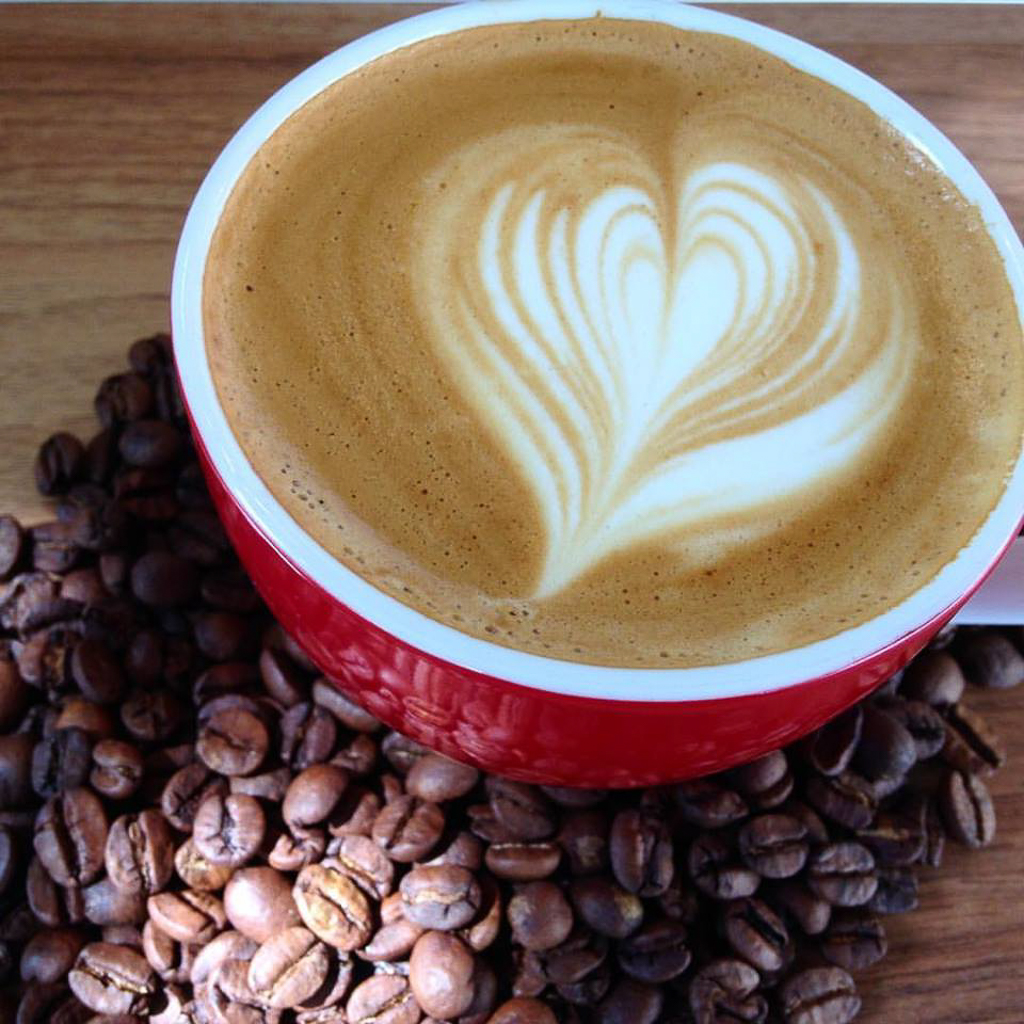 When and why did you decide to establish Sydney Café coffee truck? What is your main purpose?
The idea of SYDNEY CAFÉ was brewing (excuse the pun) for years! It took us a while to collect funds and create our final concept but the idea was simple. Amazing coffee was lacking in Switzerland.
After living together in Sydney and taking the coffee culture for granted, we realised that in Switzerland you were most likely to be served a very bitter, over-roasted coffee…and if you liked your coffee white it was served with cream or if you were lucky enough to have cappuccino on the menu it was overly-frothed, and spooned into the cup?! Why? Even in five-star restaurants, poor coffee is served. Five years ago specialty coffee was unheard of here.
I realised that I had completely taken barista coffee for granted- we needed to share real coffee with Suisse Romandie! Together with my husband's talent for patisserie and baking we thought let's do this!
Deciding to open in a food truck means that we are flexible and can move around; working in festivals, events and different cities really appealed to us. After taking a couple of courses, reading a lot and after lots of practice, we launched!
Our main purpose is to share our passion for coffee and food, to bring a little joy to people passing by and make a living out of doing something we love!
Which was the first day you served Sydney Café's very first coffee?
Our first day was in La Riponne, Lausanne early December 2016. It was freezing! We are now more used to working outside in winter. 
Crowdfunding your project: what was your experience like?
Great! I would highly recommend it…a little stressful but we just made it by the skin of our teeth in the end! Opening any small business is difficult these days and we are proud to have worked hard for it, have had many people contribute to our project and no banks involved!
What do you like most about your experience with Sydney Café coffee truck?
The pleasure on peoples faces, when they taste a specialty coffee for the first time. When they notice the simple latte art. When they bite into a homemade apple turnover that is made with Swiss apples and real butter puff pastry, you know that you have made their morning just that little bit more pleasurable.
I like seeing people come back, becoming friends with the regulars… you really can taste the caramel, the fruit, and you end up sharing an addiction!
Could you tell us a bit more about what you offer?
We work with a small company 'Vertical Coffee roasters' in Zurich. We use Single origin beans that are on the light-roast scale. Roasting lighter means that all kinds of flavours come out of the beans. At the moment we have a bean from Nicaragua on offer. It is a washed micro lot, has varietals of caturra/catuai and cupping notes of dates, figs, honey sweetness, and a creamy body.
We serve anything from delicious espressos and long blacks, to lattes and cappuccinos, and cold brew on ice in summer.
Our hot chocolate 'CHAUD'COLAT' is 64% cocoa grated dark chocolate from Venezuela melted by our steam wand into full cream milk. It's a dessert in a cup!
Sandwiches are changed regularly; our local baker makes our bread. Our favourite sandwich of the moment is 'Mon petit roti' Roasted pork, pickled onion, daikon, carrot and a mustard and honey sauce on a crunchy baguette.
Our treat of the moment is 'Belle Helene' a chocolate pastry cup filled with Chocolate ganache, runny salted caramel, vanilla poached pears and cocoa nibs. Trust us it's worth the calories!
When is a cup of coffee artisanal?
For us, Artisanal coffee is when a great deal of care is taken from picking the bean right up to the first drop in the cup. There are so many factors that go into making a coffee taste the way it tastes. Artisanal starts from the bean, the way it is grown, the way it is processed, the way it is roasted and then the way it is used. Artisanal doesn't mean automatic machines and pre-ground beans.
Weighing in and weighing out our shots is very important for us. Little things like water temperature, tamp, machine cleanliness and milk texture make all the difference. Taking into account all these things and striving for perfection every time makes it artisanal for us.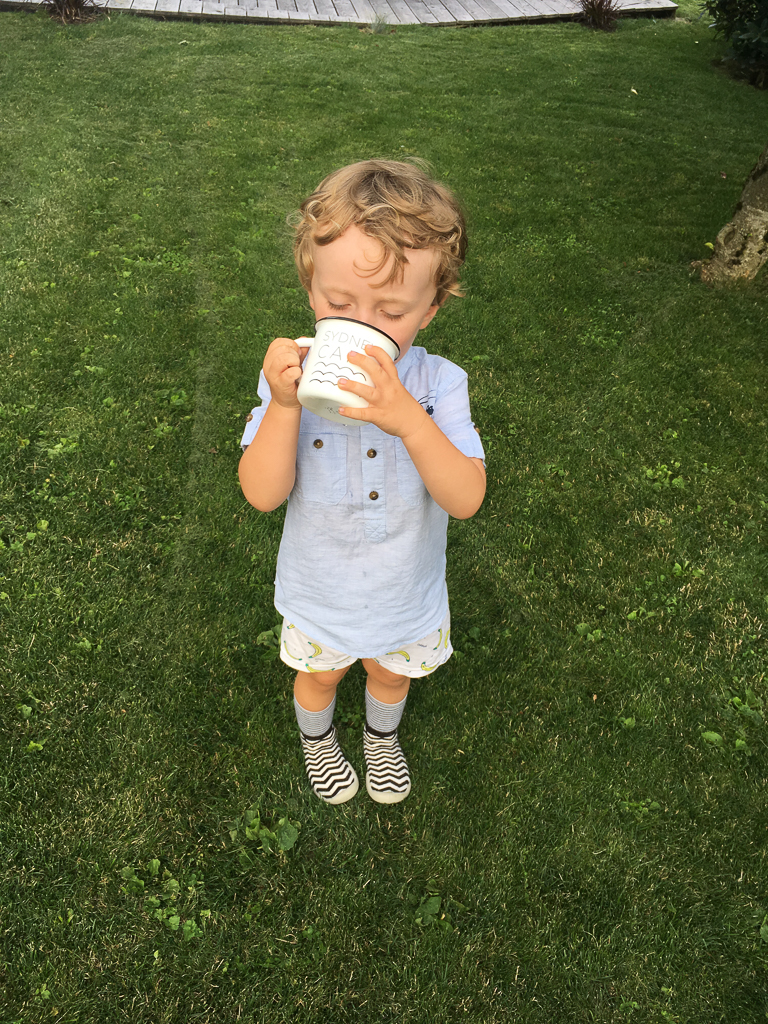 An "artisanal coffee" revolution seems to be taking place lately in Lausanne. What are your thoughts on this?
We think it is fantastic; it is great that there is finally an interest in barista coffee and a choice! We are so proud to be one of the first and in amongst it!
What is the schedule like for the next couple of months for Sydney Café? Riponne every Monday? Any other plans perhaps?
SYDNEY CAFÉ is part-time for the moment; we are present at the Riponne in Lausanne every Monday. We also focus on private events and festivals. We have a few little events coming up…Festival des Rencontes de L'aventure à La Tour-de-Trême was our last event and was really busy! So much fun!
As for the future if there are any investors out there we are all ears!
Have you tried the excellent coffee, pastries and food at Sydney Café? What's your favourite so far?
Connect with Sydney Café and follow their tasty journey here:
Photo Copyrights: Sydney Café & My Greek Travelling Spoon
*Important Update: as of summer 2020, the Sydney coffee truck is no longer at Riponne square. Our Mondays will never be the same again. However, we are waiting for the next adventure of its founders!
Are you visiting Lausanne soon and want to know which are the best places to eat and drink? Are you new to the city and eager to discover the top foodie addresses? Check out my ebook – The Curated Foodie Guide to Lausanne which consists of a 4-day foodie itinerary and an insider's tips on local life.