Coaching is probably one of the most up and coming professions; if you find the right coach, it can be very impactful in your life. I was searching for the right coach for me for quite some time before I was introduced to Natalia and decided to book an introductory Skype call with her almost one year ago.
I came to this call with no big expectations – had no clue what to expect, to be honest as it was also the first time I came across the title of "performance coaching". But I liked the sound of it so I signed up! After an hour of talking with Natalia, I loved how she made me feel and I knew I needed her in my life to chase my dreams more efficiently. During the following weeks that we worked together, she helped me finish a dream goal I had for years and kept procrastinating on it for a gazillion, nonsense reasons.
In our sessions we talked mostly about me and my dreams but, being a journalist, I had a million questions I wanted to ask her as well about her life, how she decided to become a performance coach, how is her everyday life in Athens and many more. If you are also curious, keep on reading to learn more about this wonderful human being who I am lucky to have in my life: Natalia Deligiorgi!
Would you suggest a song to hear while reading your interview? 
A song that is thought-provoking, as well as being suitable background music is "Always Gold" by Radical Face.  It is based on brotherhood, friendship and family bonds with an emphasis on how we go through life with support from loved ones and in this way, our lives lit up. It is a song and genre introduced to me by Kayley Vandenberg. A copywriter based in Canada. She has become a friend over these years, a woman with true charisma. Go check her out!
How would you introduce yourself in a paragraph?  
I would describe myself as being centered around good people and good relationships. This is my core focus and I have great pleasure in helping people in any way that is of value to them.  I enjoy aiding others progress and accomplish goals through which at the same time I evolve as well.  A characteristic of mine is captured in the word RESTART.  In other words, I try to move on whenever and wherever is needed.  Each day is so different. It's a state of mind for me and I hope for many others. That way you let the sunshine in every day no matter what.
When did you start practising performance coaching and why?  
After a burn out in 2012, I decided to have a career change. I wanted to be a coach for entrepreneurs and professionals. I began to coach officially in 2015 as a Performance & Development Coach.
I now work for professionals, entrepreneurs, many start-uppers and university students in Greece and abroad. The ultimate achievers as they call them!
My why is that I want everyone to feel limitless. To create more for themselves. I am honored to be working next to people who dream big and desire to go for it. It is so intriguing to go after a goal.
I become one with my clients, and their dreams are my dreams. I get inspired by them and vice versa.
What did you do before coaching and how did the "burn out" appear in your life?
I was a corporate planner and caterer for multinational companies for many years.
Lots of joy, lots of hard work and of course sleepless nights so the "burn out" was inevitable.
Funny Fact: following heartaches and Holter monitoring, as a result of me stressing out obviously more that I could handle, the cardiologist told me that I had to take a long break to rest.
Almost at the same time, I reluctantly emailed my clients giving a 3 months' notice to be released, after completing all the events for which I had been committed. In some of these companies, the amount of work was huge: sometimes more than 60-100 people a week, every week for a very long period of time. That, in addition to other events and projects.
And everything was prepared, delivered and served by myself, and sometimes that was a huge workload.
Despite the "burn out", these were wonderful years bringing me much excitement and joy; my clients believed in me and that's so important to me up to this day.
I was honored, to say the least, to be in charge of their most challenging corporate events, for regional directors and prospective clients, both within and outside the company.
I am grateful to them for trusting me, which seemed like a big risk at the beginning but it eventually developed into a long-term business and personal relationship with all of them.
Since then I take better care of myself but I have never regretted, not even for a minute about the sleepless nights and the physical fatigue.
How would you define performance coaching? Who is it for? 
Performance Coaching is a process where one person facilitates the development and action planning of another so that the individual can bring about changes in their lives. It helps you move forward at a faster pace while lifting the obstacles.
If you want something badly it will help you identify the roadblocks to achieving your true potential, to set practical, achievable goals, to develop new skills, to identify and maximize strengths and to develop the necessary tools to overcome the weaknesses. Very important is to develop a greater understanding of your wants, needs and desires as well as to understand the emotions and reactions of others.
Performance Coaching begins and ends with the ambition to have more in conjunction with the belief that you deserve more.  It is for those who truly want change in their life on any level and they decide that they just need to lift the obstacles to performing better, as well as use the right tools for a short period.
What do you love most about your work? 
The fact that I am somebody's choice to work together to achieve their dream, is more than enough to get me hyped! Also thrilled by the idea of two minds working together and that something that may be chaotic and unmanageable at the beginning turns out to be simple and doable.
If someone is considering coaching as a profession, where would you suggest that he/she should start? Which should be the first steps? 
The first step is to find an accredited institution to get the training and diploma. It is best if you choose an institution that is accredited by at least from one of the two bodies of Coaching accreditation, ICF and EMCC. As a coach, you need to be under constant training, as well as have a coach yourself.  There are techniques and tools which need to be mastered and refined to support most efficiently your clients.
You are also a mom of two children. Could you share with us some tips about finding the balance between motherhood and professional life? 
Funny thing is that now, I am a mother of two adults. Hard to get used to the idea, since my daughter is turning 18 in a week. So, we have a son who is 23 and a daughter who is almost 18 years old.
For over 23 years I am trying to balance things. As Simon Sinek says, balance is not the right word. It's a matter of prioritization.
There are days when the family needs primary attention and other days when work needs to be put first.  Since being a good mother as well as a competent professional are my goals my priorities alter according to the needs. The key to everything is the organization.
How is everyday life in Athens? What does a typical day of yours look like? 
My day begins at six in the morning where I work out for an hour. I need this because for the most time of the day I am at my home office. Till 9.30 we have family time and after that, I begin work till 13.30.  After a break, I continue from 15.30 till around 20.00. I have the fortune to run a home office which allows for flexibility and no extra commuting.
Weekends are for friends, work and sports, I run and paddleboard in Schinias Beach.
What does travel mean to you? 
As my son says after travelling a great deal, 'to travel is to live.'  I am inclined to agree.  There is no greater education and a way to broaden the mind than travelling.  Inspiration is enhanced and mindset is refreshed.
What was your favorite travel experience so far and why? 
I would have to say the summer of '89 where I was away for three weeks in a summer school in England, with no parents, in Kent.  It was one of my best experiences, partly since because I never thought I would be allowed to go!
Also, last year, I went to Norway, where I hiked around to 30km per day, and the views and being in touch with nature was just breathtaking.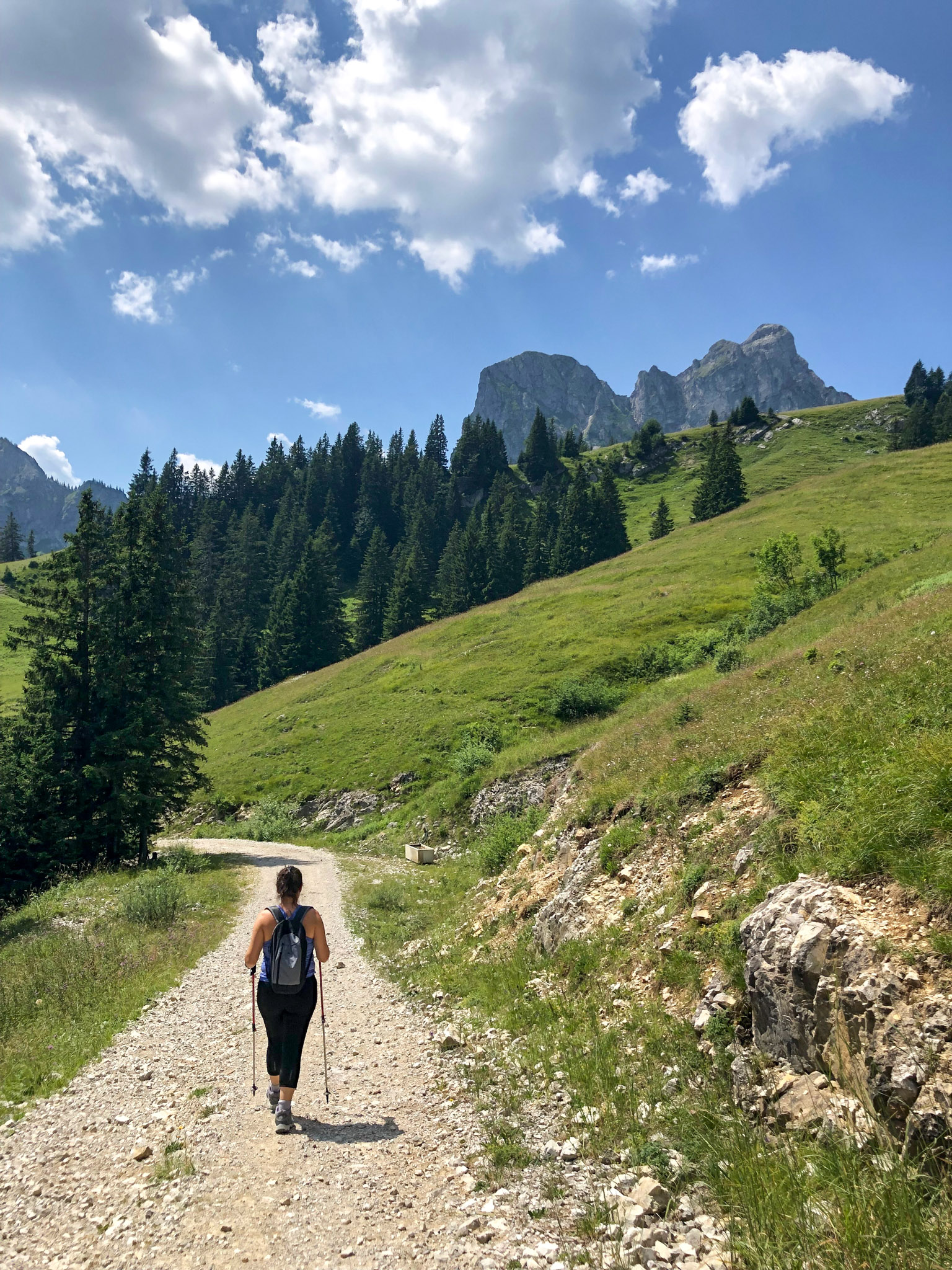 The next trip you are currently planning is… 
US and Canada next October where I have not had the opportunity to go yet.
Could you share with us your ideal one-day itinerary in Athens? 
An ideal day would have a super early morning visit in Monastiraki, where the city wakes up super early, a lunch in Ergon House and a dinner in Yoleni's Greek Gastronomy in Kolonaki. Benaki Museum, SNFCC, and strolling around Anafiotika are my ultimate destinations. Sundays are definitely for the sea, I visit often Glyfada and Schinias for SUP and swimming.
Which book and/or movie would you recommend reading/watching to get inspired? 
Where to begin, great books never end, you keep them forever in your mind!! Right now I am reading "Becoming" by Michelle Obama, about to finish it soon, what can we say, she is an icon. A very talented strategist of life for me.
Marc Anastasi's, "The Laptop Millionaire" is next (check it out here). He has achieved a lot in a short period, through meticulous and hard work. A high achiever and a doer indeed. Had the chance to meet him recently, I am curious about his next project, I am sure it's massive.
What makes you happy? 
To be around good people.
Thank you so much, Natalia, for sharing a bit of your life with us!
Now tell me, do you also work with a coach to achieve your goals? How did you know she/he was the right one?
Share your story in the comments below, I would love to know!
Connect with Natalia on social media:
Check Natalia's Website
*All the photos for this article have been kindly provided by Natalia Deligiorgi.