Open since March 2018, this cute little café is open for lunch and delicious homemade desserts during the weekdays. Its founder, chef Emma Litkie, originates from Cape Town where "the food scene is amazing, very modern with a nice mix."
Along with her Lausannois husband Toni Schwab, they started their company in 2014 as a market stall for "La Riponne Street Food Market" which evolved into a catering company and later to this café where you can enjoy their delicious food on the spot.
"The concept is kind of fusion cuisine but it's actually typical of how we eat in South Africa because we have a lot of different flavor profiles: we have Asian, Malaysian, Indian. So, we wanted to do this kind of style here, a bit modern. We definitely have a mix of everything" says Emma.
I wondered how she got into food and cooking. "I was living in Lausanne as an au pair and worked in bars as well for years. Then I went back home to study Cheffing
for one year and afterwards, I did an apprenticeship for six months there. I came back to Lausanne, worked in a couple of restaurants for another six months and then we saw the advert on the local paper to start this street food tent and we decided fairly quickly to do it. My husband was also in the hospitality industry so he joined me about a year later, he quit his job and came with me full time," Emma tells me.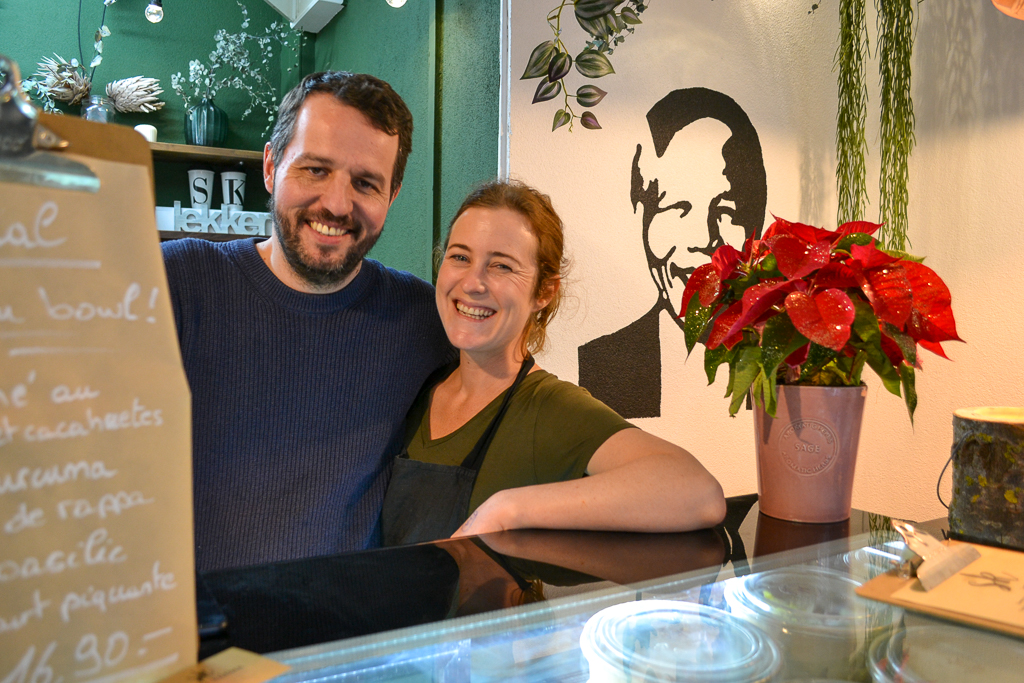 Cooking philosophy
Emma has a specific cooking style and while she likes to keep it simple and let the ingredients speak for themselves, you can definitely taste the full flavor in each one of her dishes.
In Emma's words "If you say it's spicy it must be spicy. We are passionate about food and we cook the food that we like to eat, that's the most important."
What's on offer at Street Kitchen Café?
There is a mix of cold and hot bowls with a lot of different flavor profiles such as Moroccan, Asian or typically South African and the menu changes every couple of weeks.
"Some dishes such as the Asian Persuasion which is the beef noodle with kimchi will be always on the menu because it's one of the most popular and the Run Chicken Run which is chicken with chicken broth; otherwise we change the other ones quite regularly" Emma says.
Emma and her team work as much as they can with bio and seasonal products.
They get all their herbs from the local market and work with some local producers such as the Marché Cuendet – their farm is in Bremblens.
"We don't stick with one producer, we try and change around a bit just to get variety. For example, there is a couple of butcheries we work with like The Boucherie Qui Rit in Lausanne and Melfay in Bellevaux. We get all our Asian products from Chez O and they are great, they have really cool stuff" Emma tells me.
Apart from the cold and hot bowls, they also offer a few sandwiches which are THE BEST sandwiches I have ever tasted. I absolutely love them.
For example, they have the Vietnamese Sandwich Banh Mi with roasted pork filet and house pickle and the Chicken Tonkatsou which is like a Korean sandwich with fried chicken, peanuts and Sichuan pepper.
Desserts include some giant, delicious cookies and homemade cakes, like the carrot cake which is quite popular.
There is actually no kitchen at the café because it's very small so they prepare everything at their big kitchen laboratory in Gland, located at an old bakery.
Street Kitchen Café also delivers to offices, both in Gland and in Lausanne, so you can enjoy their food at work. Actually, they also do private dinners so you could have them at your home cooking for you and your loved ones!
The bread: they use a sourdough bread that they get from a local bakery in Gland. Sometimes, they also make their own seed loaf.
On top of that, they prepare all their housed pickles, their lactose fermentations, the bone broths which take at least 20 hours to prepare, the kimchis but also the cookies and the cakes on their own.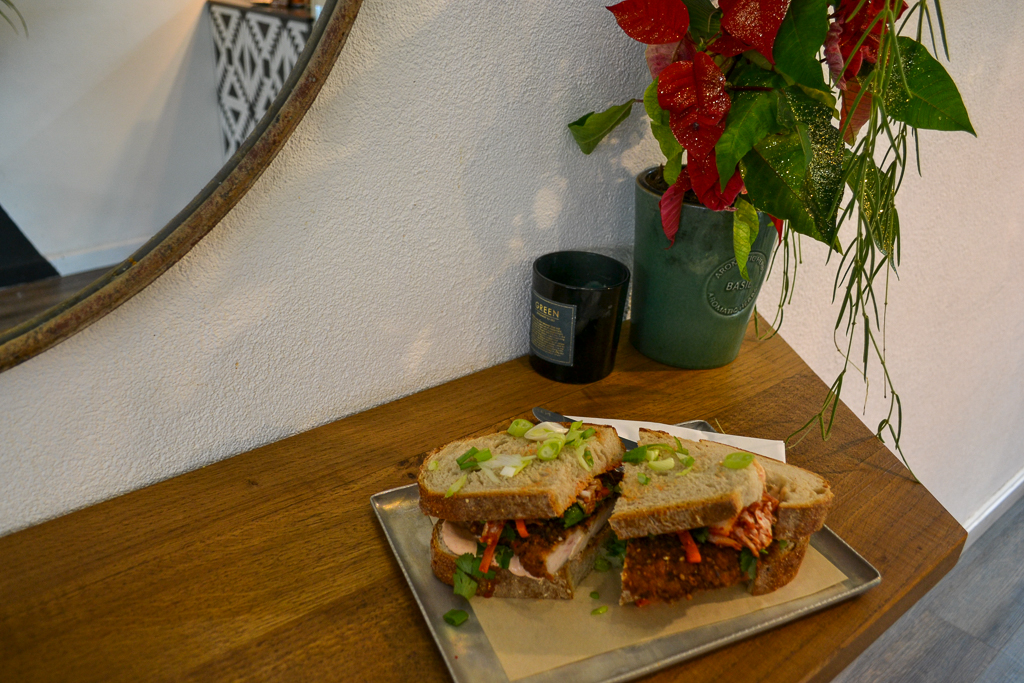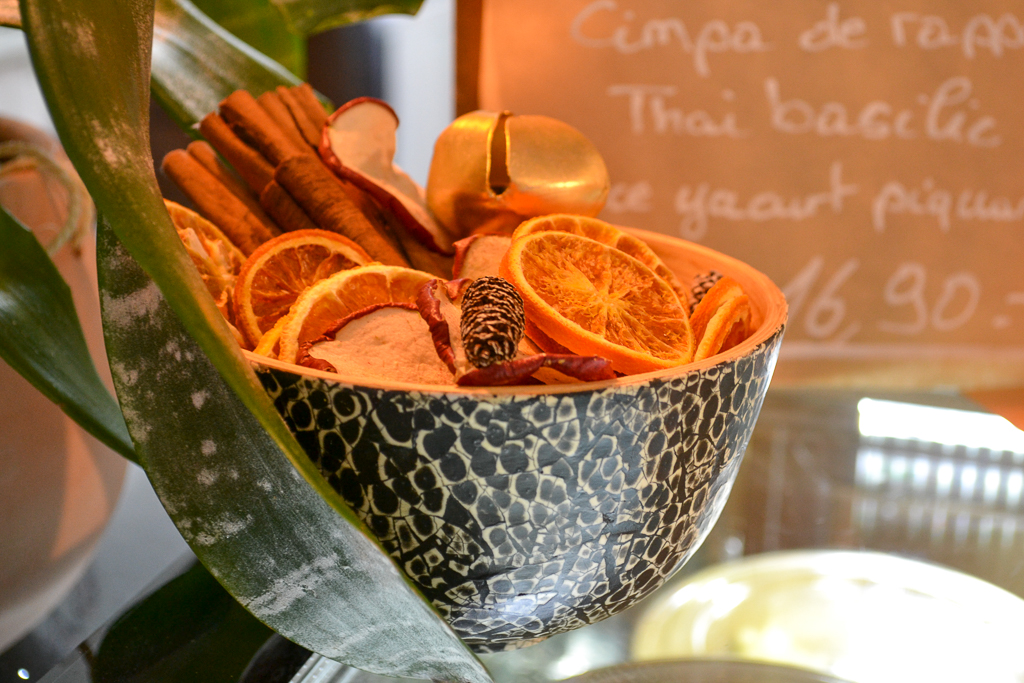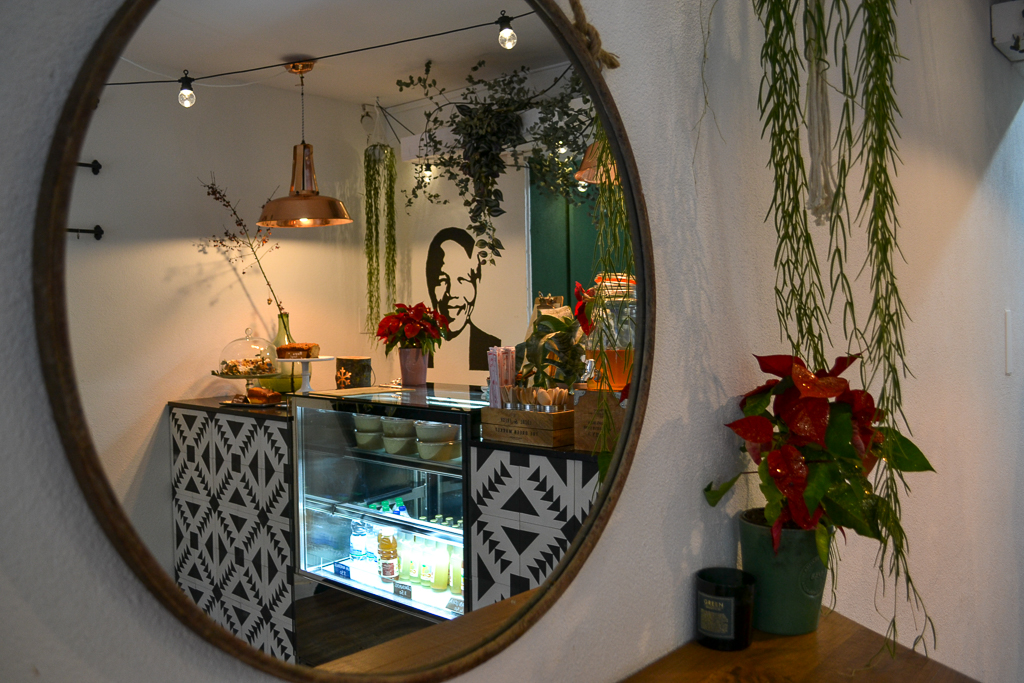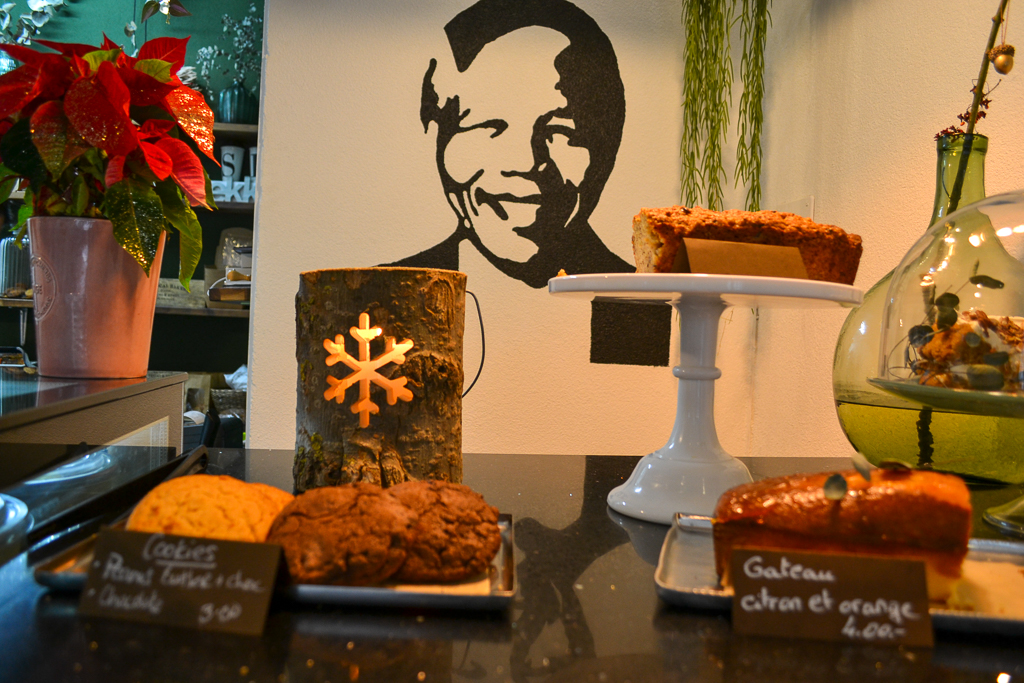 The chef's favorite dish & ingredient
Emma loves spicy food and her favorite cuisine is the Asian one. Her favorite ingredients are ginger and chili.
"I love the Asian Persuasian dish on our menu, the beef noodle one. We have a new chicken curry on the menu which is a korma curry so it's made of Greek yoghurt, kashew nuts that you soak and then serve with a lot of coriander: this one I really like. We keep our dishes a little bit spicy and people can always add more spice; we always make our own chilly oils that people can add," Emma says.
Here are Emmas' favorite foodie experiences in Lausanne and the region
"I love Chez Xu, the one in Tunnel, for Asian and their spicy beef is my favorite.
The Grappe d'Or is a bit fancier for a special night out but the food is amazing.
We used to go a lot to Lyrique which is the Greek one down by Georgette and we loved it but I haven't been there lately.
For brunch, Lacustre is nice because it's easy-going.
Les Trois is my favourite place for steak, "entrecote". It's been there for about 30 years and it's amazing: they have such good meat. It's very simple, the meat is great, the fried potatoes are perfect, the salad as well and the prices are good. They make all their own butters like the Moroccan butter. And the owners are still there every night. This is what I think is great, 30 years later the wife and the husband are still there every night. Some of the waiters have been working there for 20 years. In the summer they have a little open terrace on the street which I love: you sit on plastic chairs in the street and it's warm and beautiful. That's actually one of my favourite places in Lausanne.
Geneva has a lot of places now that are super cool, haven't tried them yet but want to, there is a lot of Asian places that opened up such as Chez Zuru. Geneva is really taking off right now so I am hoping it's gonna come this way."
If you haven't already, you should definitely check out Street Kitchen Café and Emma's fusion dishes. She adds colour and taste to gloomy days, and makes sunny days even sunnier. It's perfect for a quick, informal lunch and better yet, for a picnic in one of the city's lovely parks. What's your favourite casual lunch spot in Lausanne? Let me know in the comments below!
Street Kitchen Café
Rue Centrale 25, 1003 Lausanne
For more tips on where to eat and drink in Lausanne, check out my
ebook – The Curated Foodie Guide to Lausanne!