I must confess. There are a lot of places where I love to hang out when I am in Lausanne, but only a few of them are ideal no matter the time of the day. Le Pointu near Place de la Riponne, is one of them. It has never disappointed me, and I visit often.
In the morning, during the weekdays, digital nomads like myself occupy most of the space, each one tapping away on their laptop. One of my favourite rituals is to write my new blog posts here, with a flat white and a buttery croissant. Come lunch time, I order one of their delicious tartines with the soup of the day and watch the people around me. And in weekends, their fantastic brunch is always a good idea either for a romantic encounter with my husband or a fun meeting with my girlfriends.
The interior design with the huge, communal wooden table in the middle and the bench on the right with the marble tables create a cozy space. The tiled floors and the decorating details on the walls which include a vintage coffee grinder are also unique.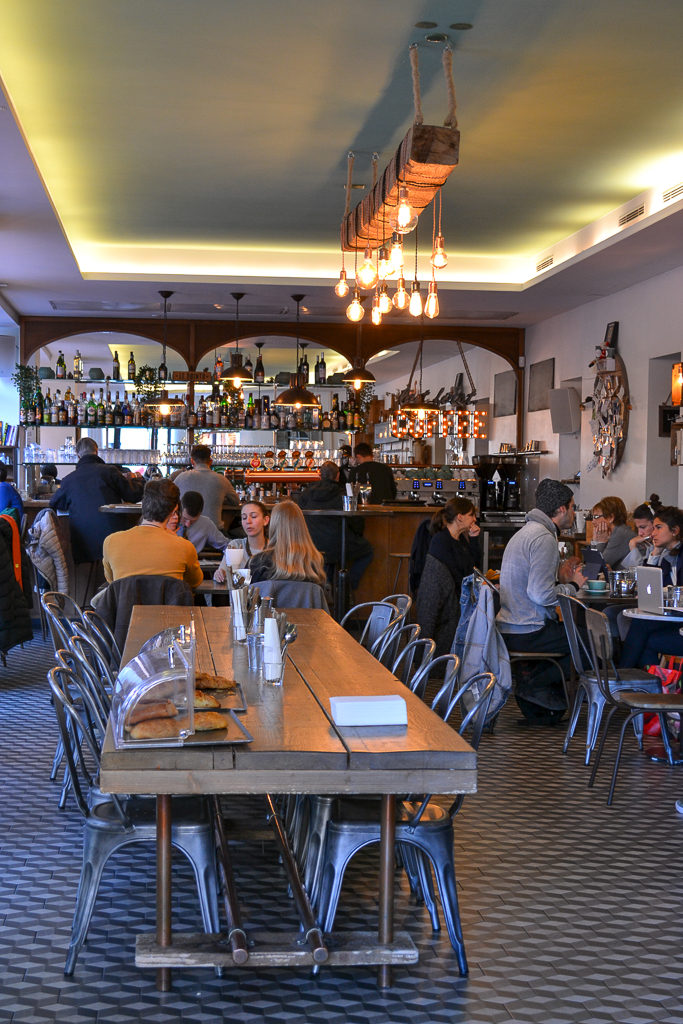 Here is what I found out while interviewing co-founder Arthur Prost about this hotspot.
What's on offer
In a nutshell breakfast, lunch, apero with tasty bites, dinner and one of the most Instagrammable weekend brunches in town. Honestly, I have trouble concentrating to write this article while thinking of their delicious food as my mind keeps asking "when are you going back to taste some more?" Well, very soon, no doubt about that.
A basic concept is at the heart of Le Pointu's menu: la tartine, which is essentially a slice of good-quality bread topped with seasonal products in creative combinations.
"What we love in this genuine formula is the central role it offers to the amazing local products we offer, while granting the freedom to our chef to propose ambitious associations of tastes. Throughout the year, the connoisseurs are able to taste various recipes based on our signature products; for instance, we now have the 'Lentella" on the menu, which aims at associating the delightful stracciatella (heart of the burrata) prepared by our friends from MozzaFiato in Cuarnens with the winter tastes of lentils cooked with rosemary and a crispy bacon directly arriving from the Swiss countryside," Arthur tells me.
The Lentella is definitely one of my favourite tartines on the menu, as is also La Mielleuse with manouri cheese (goat and sheep cheese from Greece), peppers confit in honey, fresh spinach leaves and smoked bacon (also available as a vegetarian option without the bacon).
One of my go-to options for lunch is to pick two different tartines from the menu along with the soup of the day. This way I can try more tastes at once.
The drinks menu is also diverse offering original cocktails, liquors and wines. They have even developed their own signature beer called "La Pointure", in partnership with "La Nebuleuse"  a microbrewery born in Lausanne. In fact, "La Pointure" has been awarded the title of best seasonal beer of Switzerland at the World Beer Awards in 2017.
Their weekend brunch served from 11 am to 2 pm is a chapter on its own. Designed by  Sofia Clara, it has been voted as the best brunch of Swiss Romande (the French part of Switzerland) by the French restaurant guide Gault & Millau. Sofia aims to highlight the taste, the colours and the comfort at each of the dishes offered which also change according to the seasonal products and her inspiration.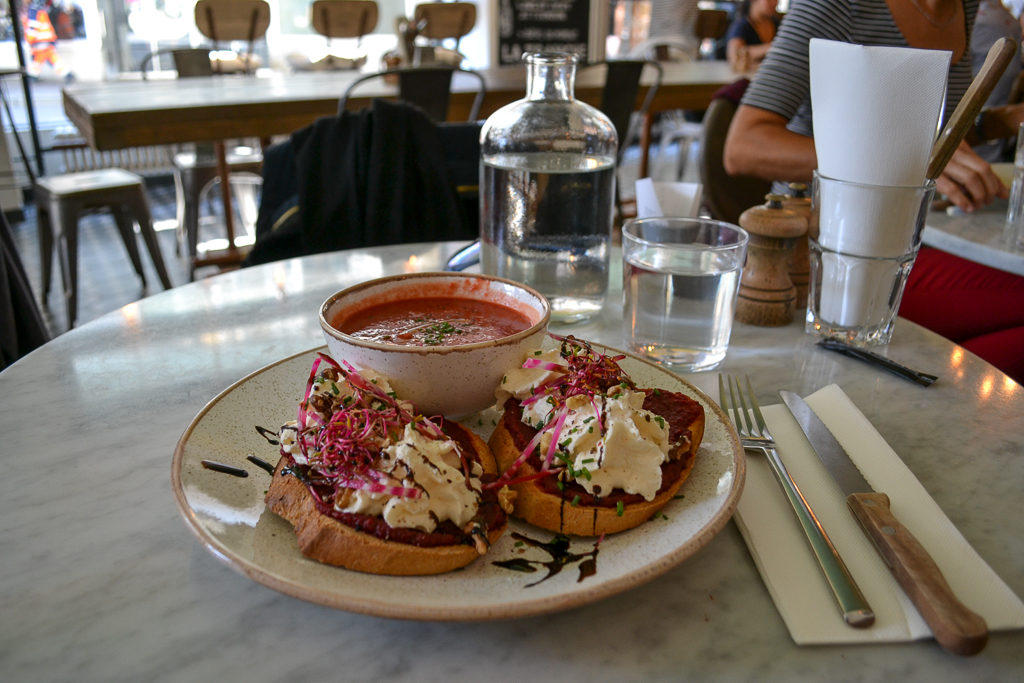 The Philosophy
Clearly stated on the restaurant's logo, Le Pointu aspires to remain the nearby café for locals; offer local food products; be the place where you love to share a drink with your friends and to satisfy the gourmands with a good, weekend brunch.
Whenever you feel like treating yourself, you can be sure that at Le Pointu they 've got you covered in an informal ambience with class. The team behind this project is quintessential to its success. Let's not forget that it's always the people who make the difference, right?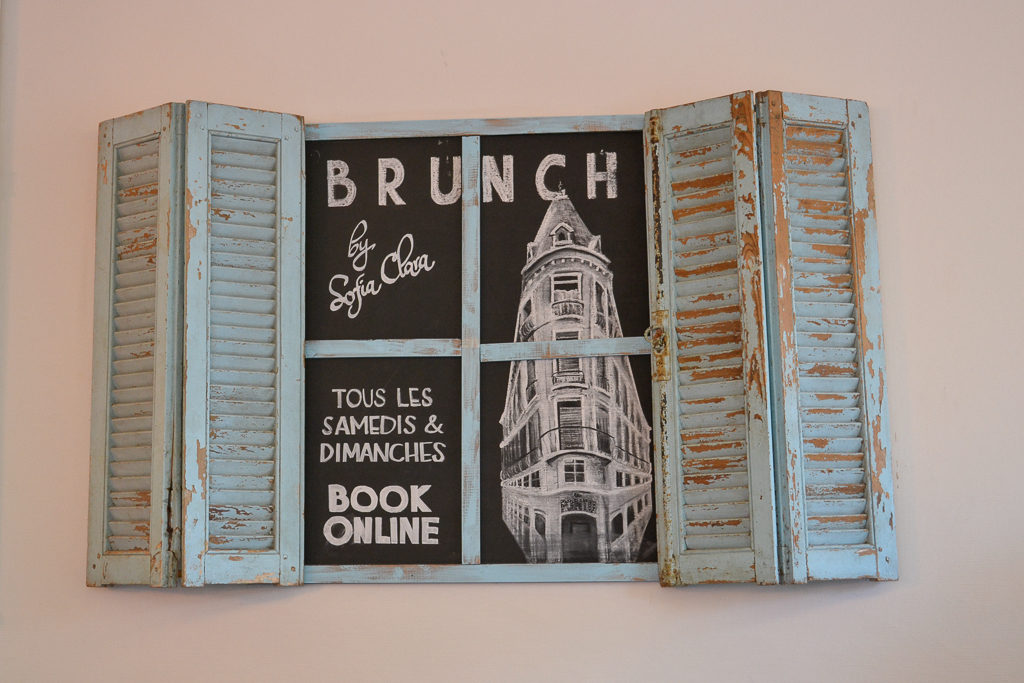 The Team
Le Pointu team consists of 5 friends who graduated from the École hôtelière de Lausanne (EHL) in 2012. When Arthur heard that the city of Lausanne was seeking new owners for Le Pointu, he contacted Steve Richard, Vincent Baeriswyl, Mathias Faigaux and Cédric Maiorana through Facebook messenger and their interesting story began.
A few weeks later, they also invited Sofia Clara Hidesecker, also an EHL graduate, to join their team as her skills were complimentary to theirs. Sofia has been in charge of the decoration, the weekend brunch and the communication.
What started as a fun project, soon became a challenging adventure as the team was granted permission to open the restaurant within a 3 months' timeframe.
"The first weeks of opening were probably the hardest of our lives but it was really rewarding," Arthur says.
 In fact, their project was so successful that they opened another restaurant in October 2018 called The Loxton, which is also worth checking out.
The Name
There is an interesting story behind the name of "Le Pointu" which is located in an iconic building of Lausanne, constructed in 1875. As Arthur explains "The inhabitants of the city were particularly attached to this place, which had been owned by the municipality since 1972. Therefore, we were under a lot of pressure to respect the local traditions while at the same time rejuvenating the venue. Keeping the historical name, "Le Lavaux" was not a satisfying solution for our young team who dreamt of breaking the codes of the traditional brasserie. It was only then that we learnt that our soon-to-be neighbors had the habit of calling the building "Le Pointu", in reference to its sharp shape. And there we had it! A name anchored in the local culture but allowing us the modern twist we wanted to implement in our restaurant."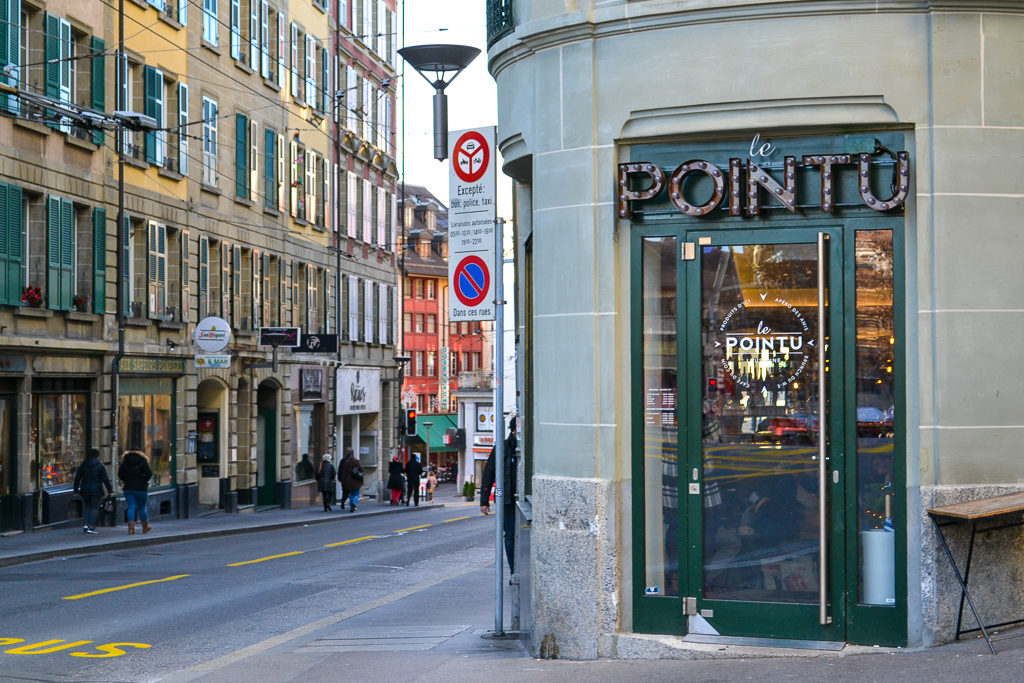 The interior
The furniture and interior décor of Le Pointu creates a warm and homey feeling. Sofia Clara is a pro when it comes to homemade, DIY projects and she was in charge while everyone helped build the communal table and the impressive lamp hanging from the ceiling, along with other details of the restaurant.
"The lighting plays a very important role in how the space feels – we opted for a very warm colored light with lots of soft but exposed lightbulbs. We want people to feel like they are at home – comfortable, no bright lights, plenty of cozy corners and delicious homemade food to go with it all," Arthur adds.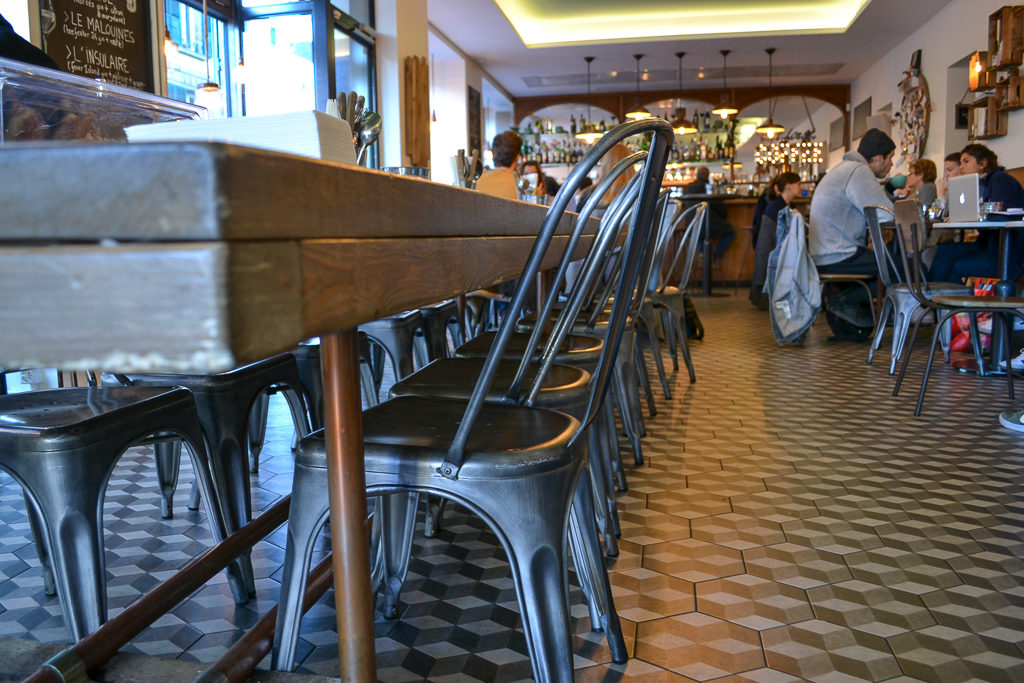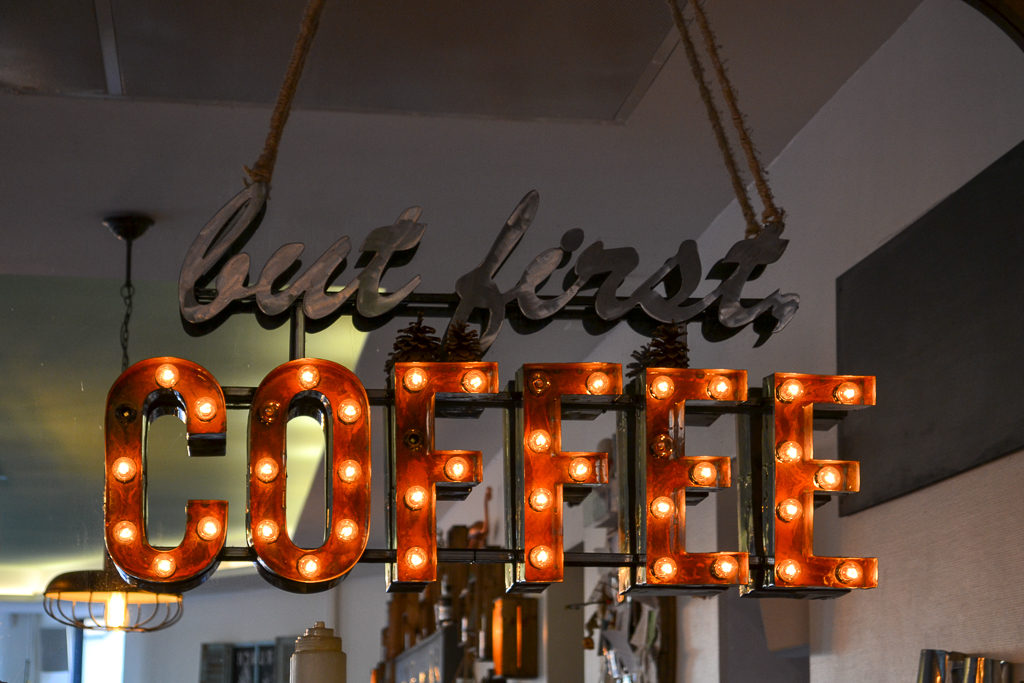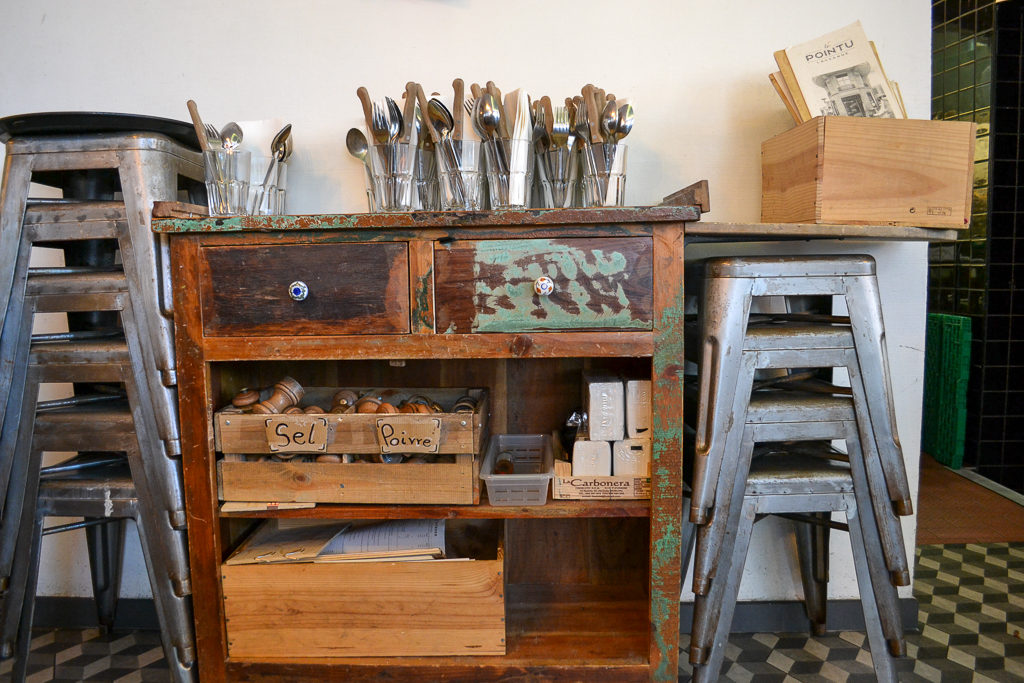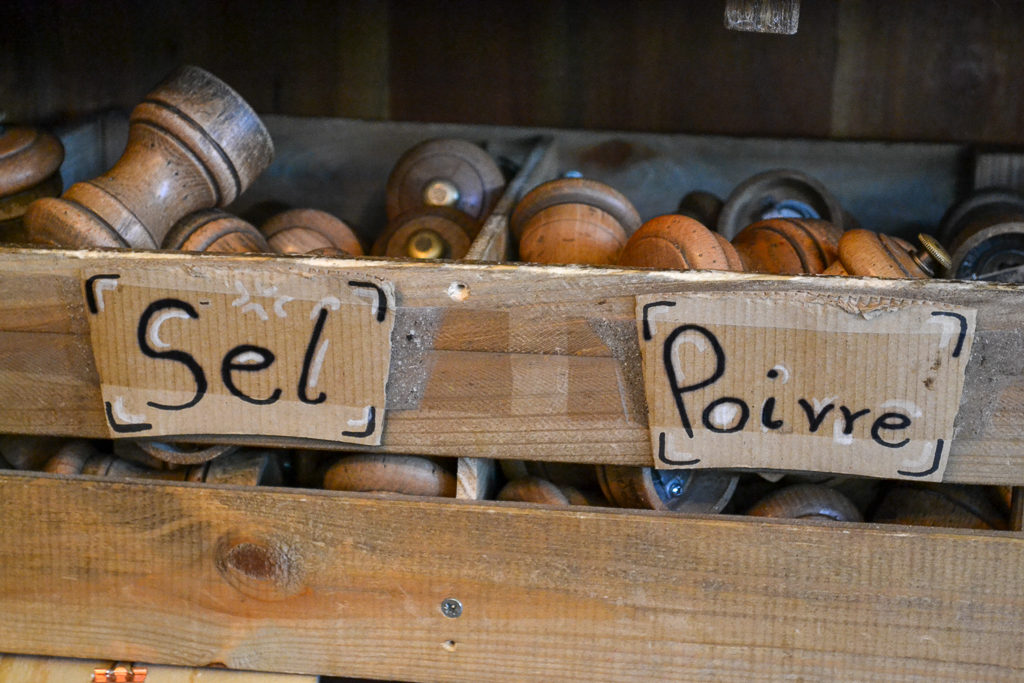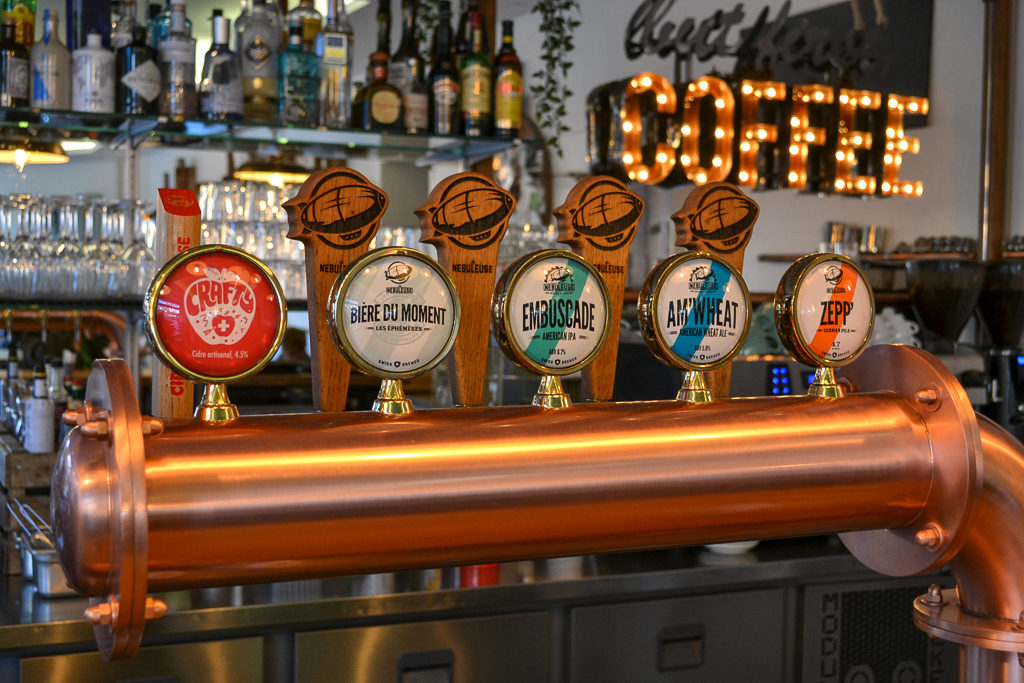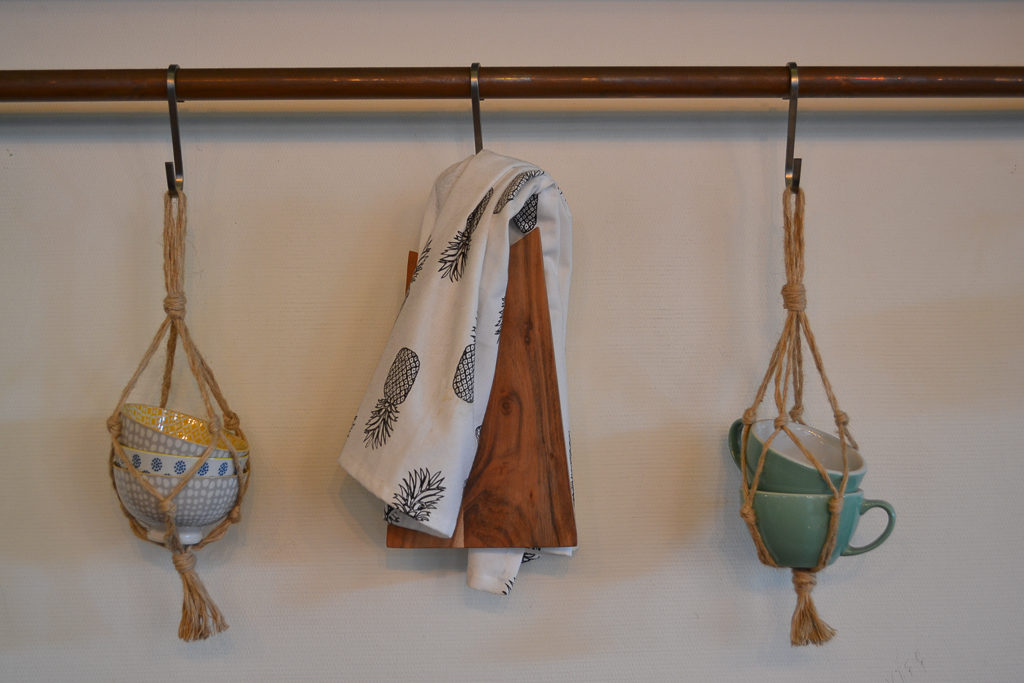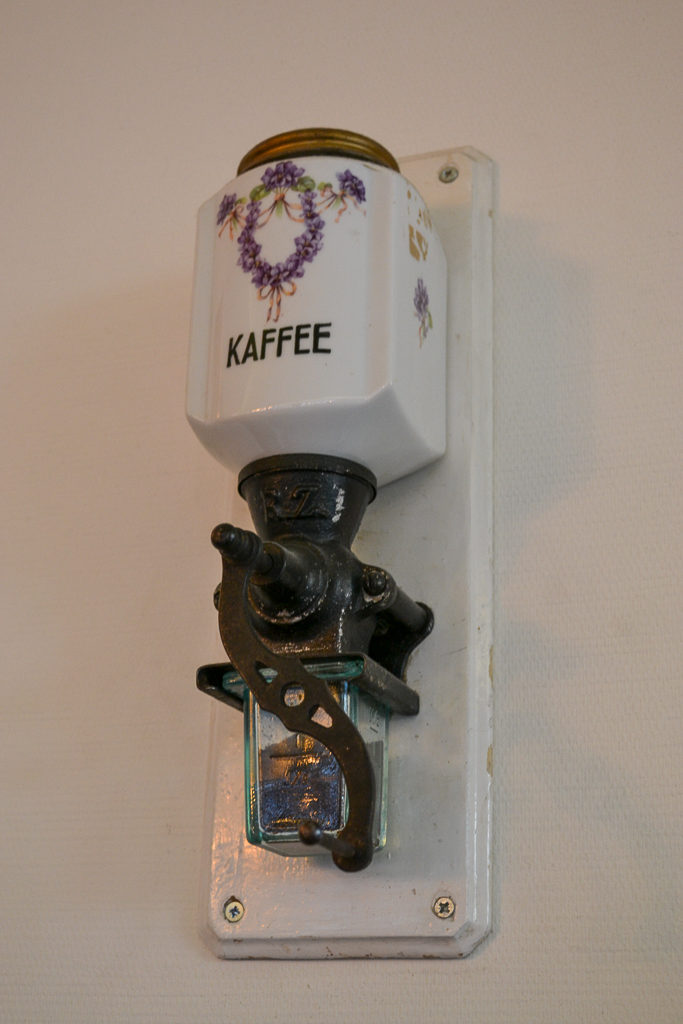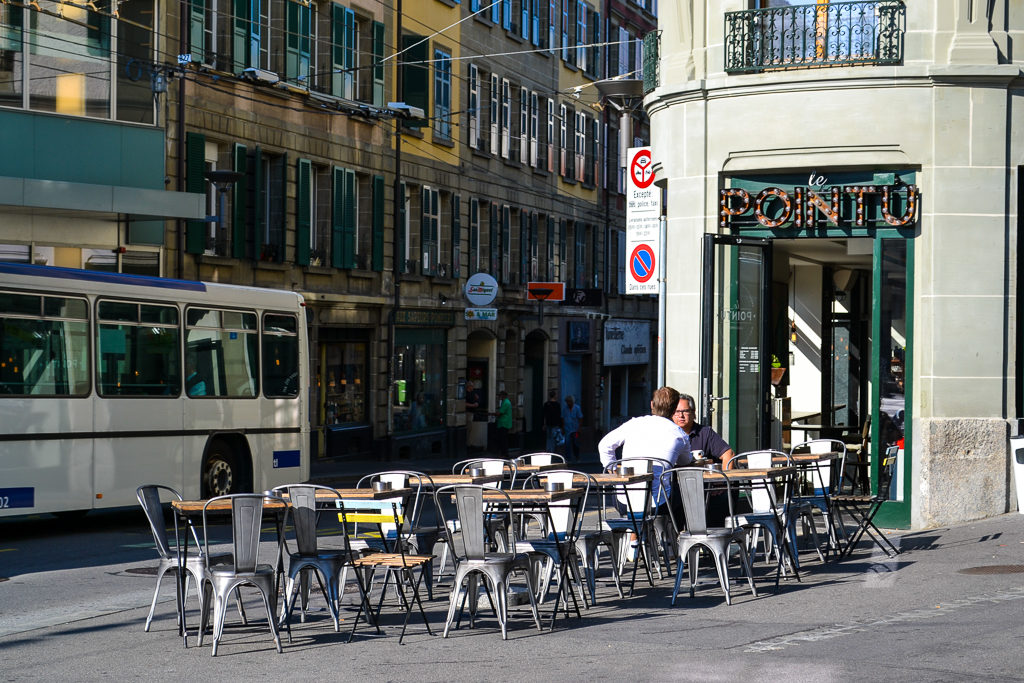 Discussing about food
Arthur has always been interested in quality food products and cooking, as he tells me. He is currently passionate about rediscovering products in a meaningful way.
In his words "What I love is to find myself thinking "Wow! So, this is how real burrata, artisanal limoncello and high-end gruyere can taste!?".
It's this kind of products that find their way in the menu of Le Pointu giving pleasure to the foodies that come here as well.
Are you curious to know Arthur's favorite foodie experiences in Lausanne and the region? Take a note:
"Well prepared Napolitan pizzas have been my guilty pleasure since I have worked with a Napolitan Pizzaiolo in Sion. This is why I have made my mission to try all the pizzas in Lausanne, which led me to the conclusion that the restaurant Luigia serves the best pizza in town.
Overwise, I am glad to share with you my little secret finger-food place, a small kiosk called "Le Monopole" that you can find in Chauderon. They cook simple things such as paninis and piadinas but always with fresh and tasty ingredients, which you can enjoy on their little terrace on sunny days. It is, without a doubt, one of the best value-for-money places in our city.
Finally, I would recommend to try out our second restaurant, the Loxton, which serves fresh, original and gourmet associations of tastes, inspired by cuisines from all around the world, as well as high-end cocktails and drinks.
Have you been to Le Pointu yet? What's your favourite on their menu? Do you have any other all-day favourite places in Lausanne? I would love to know!
Le Pointu
Rue Neuve 2, 1003 Lausanne
Reservations for brunch online here
For more tips on where to eat and drink in Lausanne, check out my ebook – The Curated Foodie Guide to Lausanne!