Healthy breakfast and lunch
The neighbourhood below the train station in Lausanne is one of my favourites. I love the architecture, the open space, the parks over here, and the occasional view of the lake. But the options for places where you can eat are significantly limited related to the city centre. That's why I am so glad to discover places such as Al Sacco, which opened in January 2017 and offers healthy breakfast and lunch options during the week.
A few weeks ago, I had an interesting chat with sweet Lea Bettua, Al Sacco's founder, and here is what I learned about this comfort food place.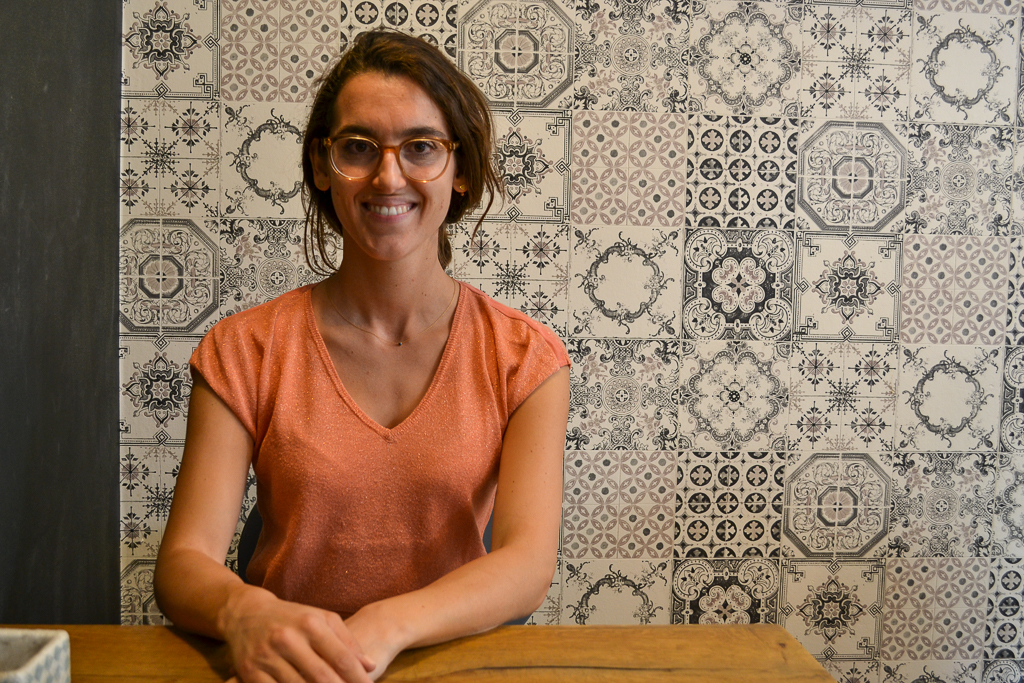 The team
Lea decided to found Al Sacco about two years ago. At that time, she was working for the marketing and communication department of a luxury hotel in town. She used to walk by the train station every day to go to work and she quickly realized that the offer for healthy and fresh breakfast/lunch to take on the go was missing, at least in this part of the city (train-station & Avenue d'Ouchy).
"Food and cooking have always been of great importance to me, maybe because of my Italian origins! So, I decided to look for a small place where I could cook and sell on the go small dishes for the people who work and don't have time to cook at home for their breakfast/lunch but they still want to eat homemade fresh food," Lea says.
In the beginning, she was working almost alone, with very precious help from her close family and friends. In Lea's words "They have been so essential to Al Sacco, and nothing would have been possible without them." Then, little by little, she was able to hire people and at the moment, the team comprises of a cook, a baker, and two other people.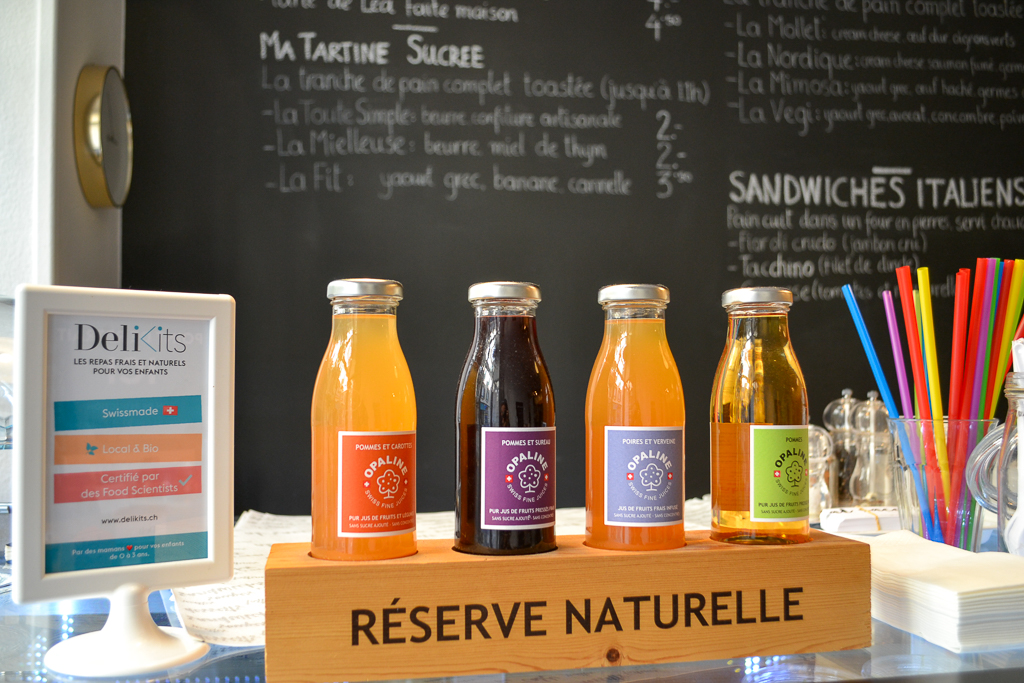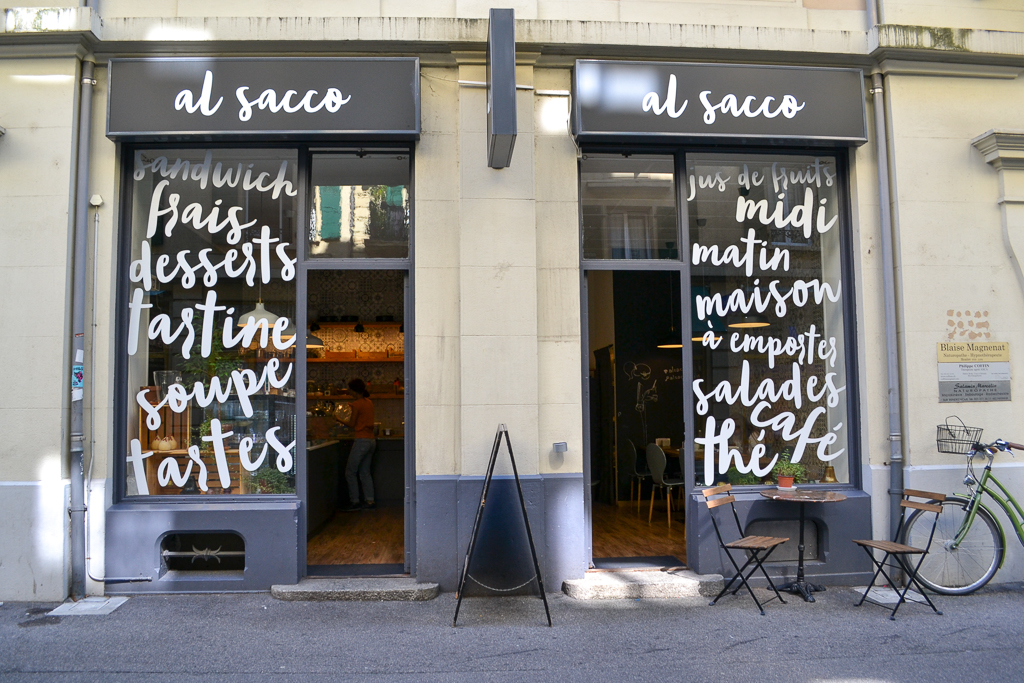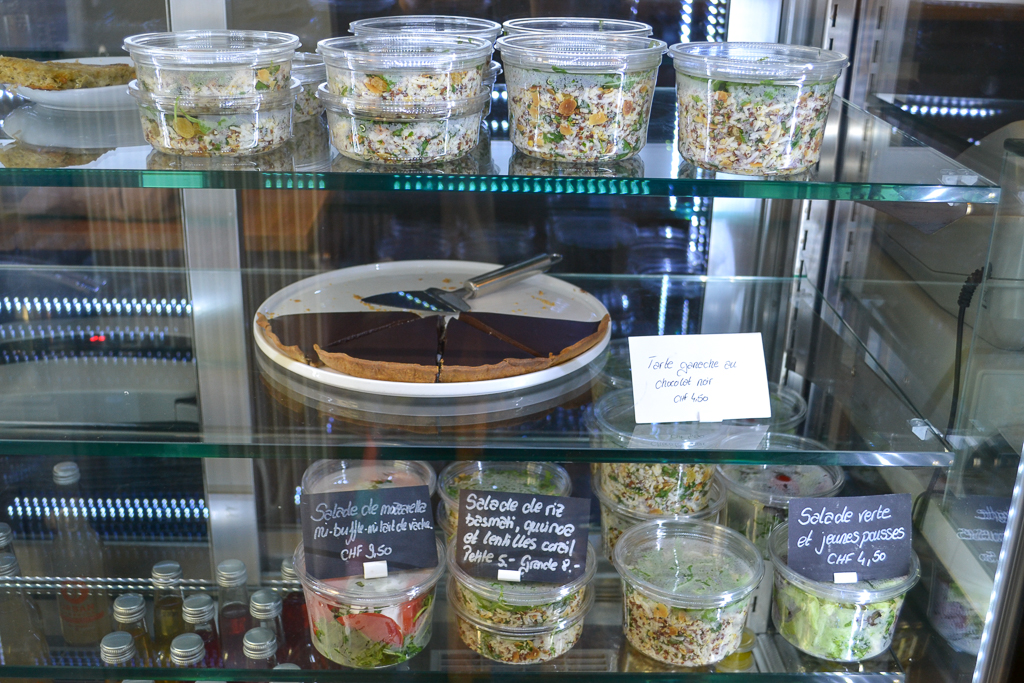 What's on offer
At Al Sacco, you'll find delicious sandwiches, salads and pies (both savoury and sweet) for lunch and healthy breakfast options. Either you are a meat lover, a vegetarian or vegan or you are on a gluten/dairy free diet, there are options for everyone. Plus, the products they use are all carefully selected. For example, the bread – a slow fermentation process bread- is delivered every morning from a local artisan baker in Prilly.
For breakfast, you can taste delicious tartines (think of an "open sandwich") such as the "Tartine La Toute Simple" (butter and artisanal marmalade), the "Tartine La Fit'" (Greek-style yoghurt, banana and cinnamon) and the "Tartine La Nordique" (cream cheese, smoked salmon and cucumber). There is also homemade granola (so good !) with natural Greek yoghurt and thyme honey, Bircher Muesli with almond milk and red fruits and also fresh juices with fruits and vegetables.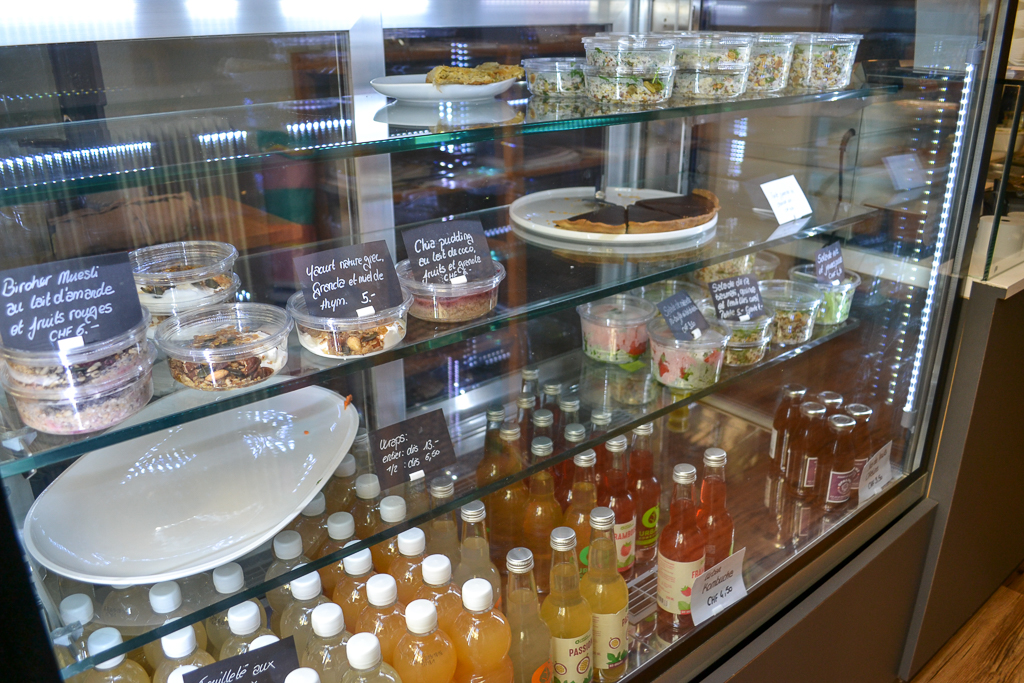 At lunchtime, they have a huge variety of sandwiches and I must admit it's the best sandwich I have tasted in town. There are also a few salads and pies on a daily basis. Last time I was there to chat with Lea I tried out a sweet tart with dark chocolate ganache which was perfect for chocolate lovers like me.
The space is really cute but tiny so your best bet is to reserve a table. If you are more spontaneous, try to come later than the peak lunch time (usually between 12.00-13.30) to get a table. If not, take-away is always a good option.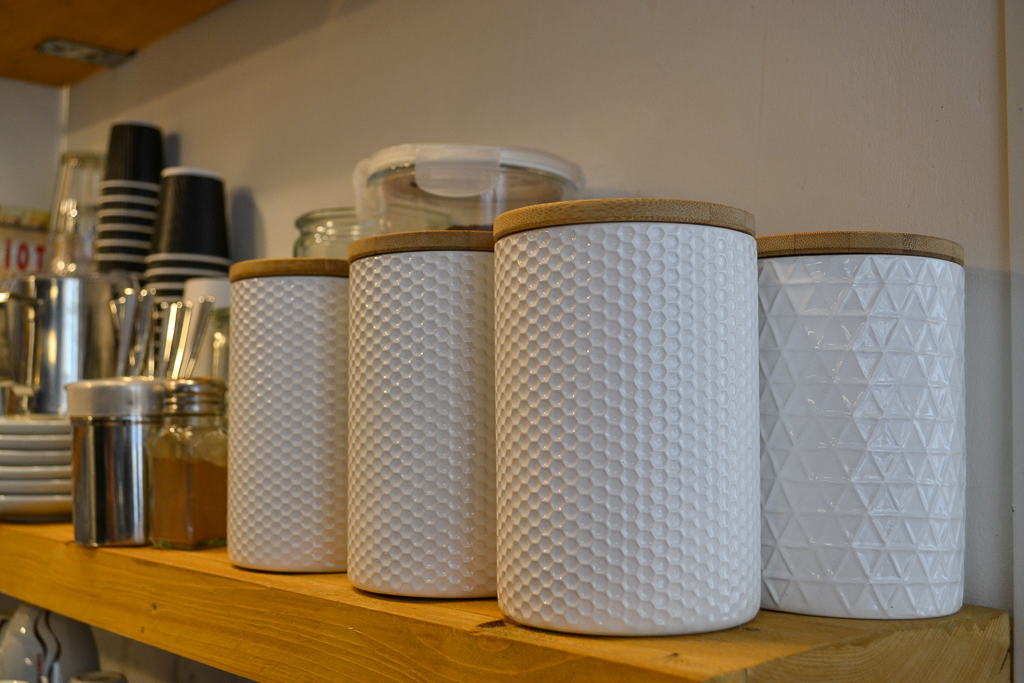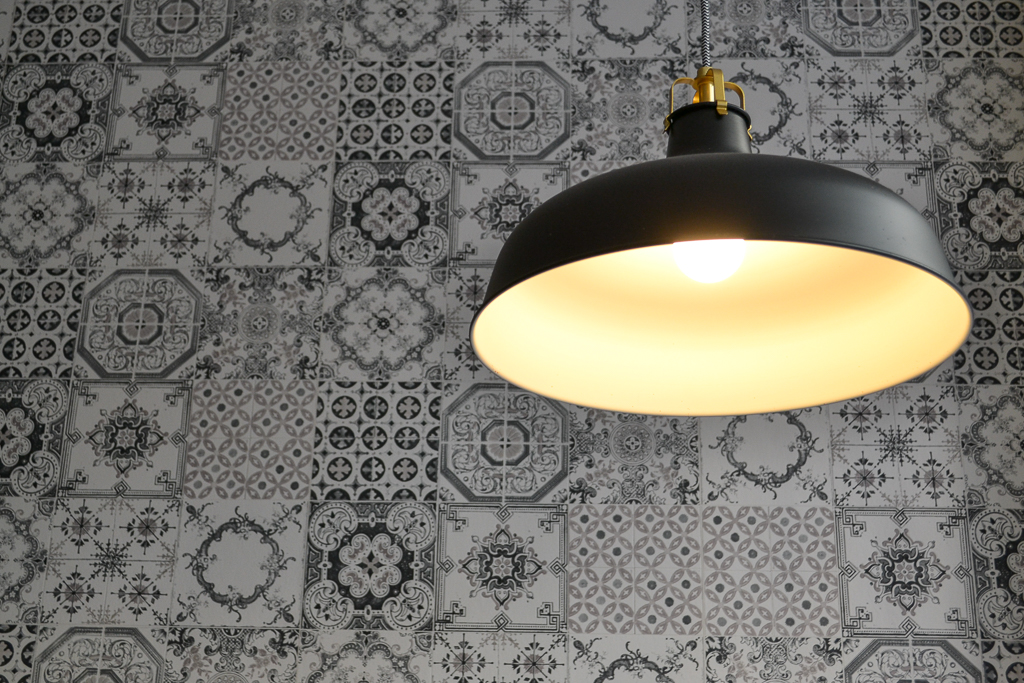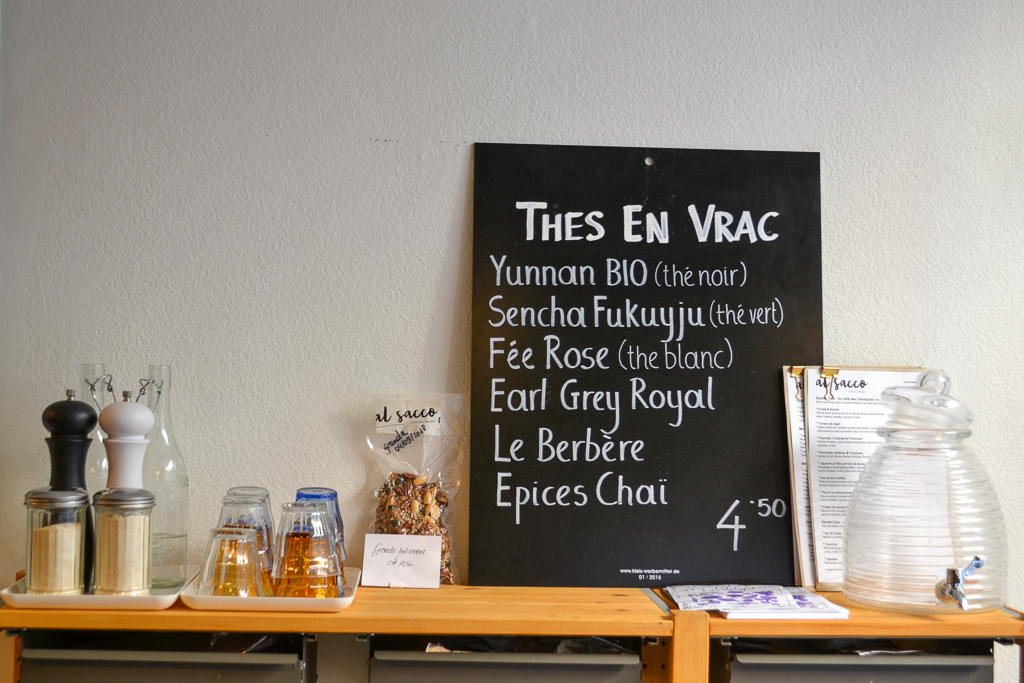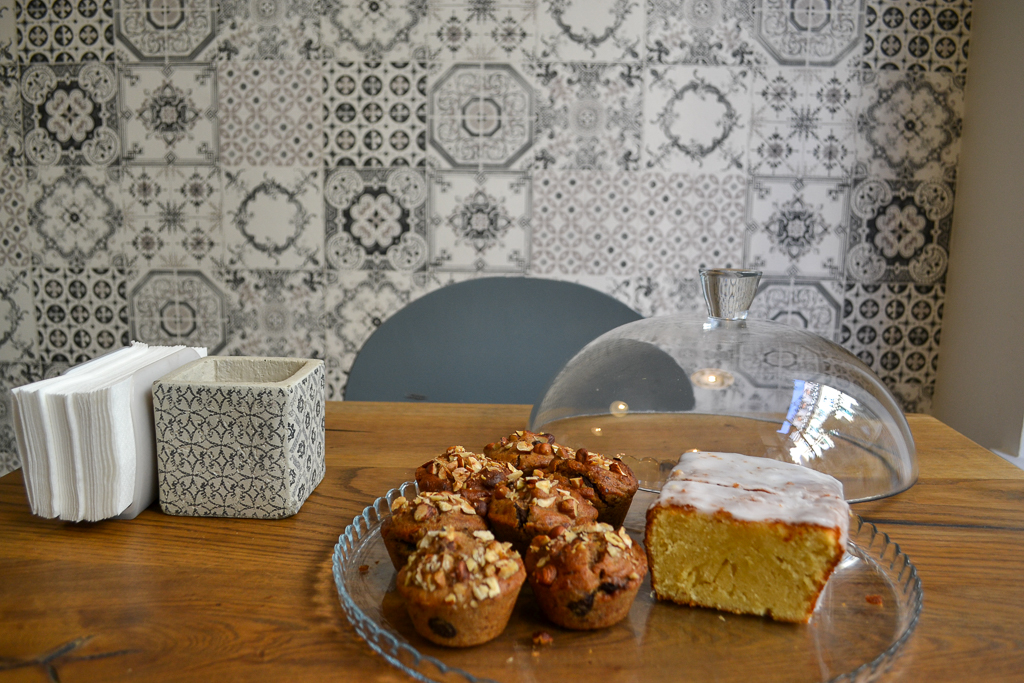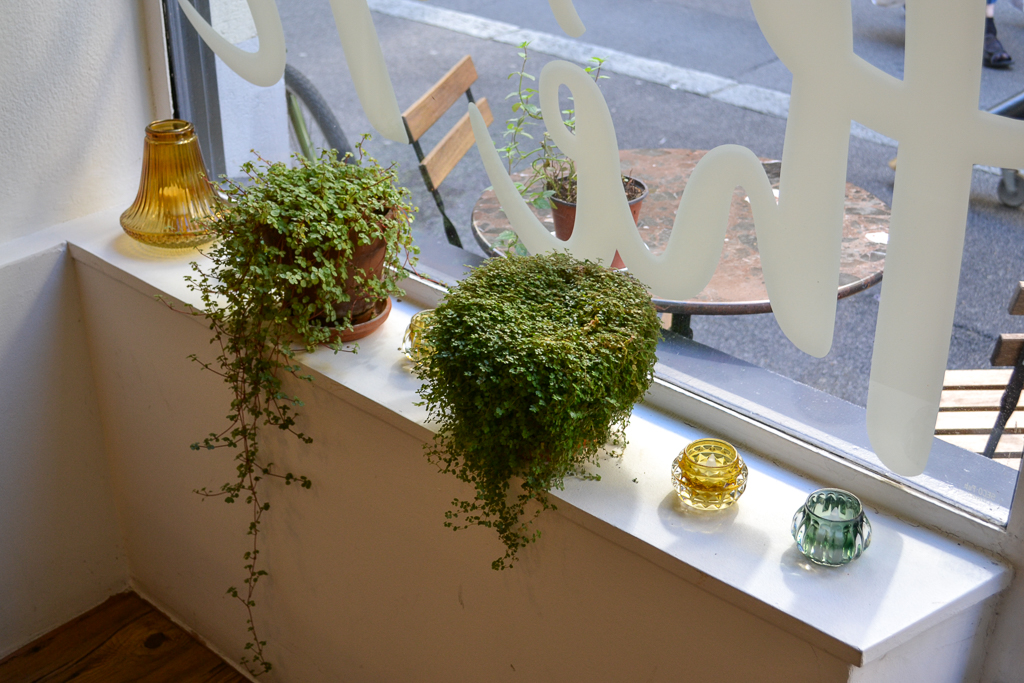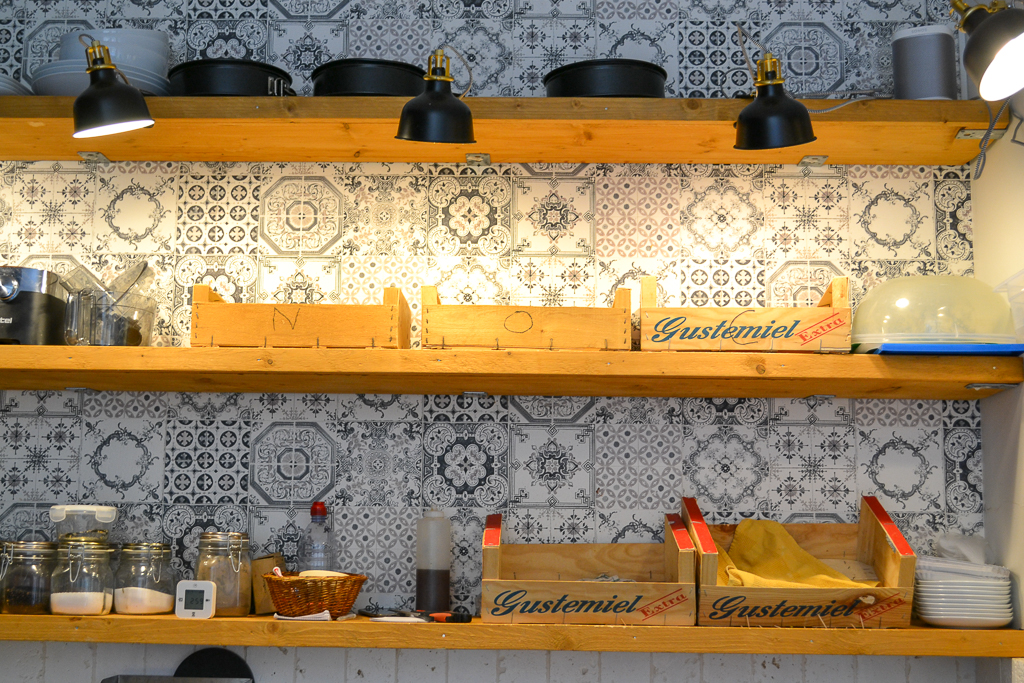 What does "Al Sacco" mean? I wonder.
"Pranzo Al Sacco in Italian means picnic," Lea explains.  "I chose this name because I liked the idea behind the name, which is quite representative of our concept as we provide on the go dishes. I also chose an Italian name because I totally like the Italian philosophy in terms of food; it is always very generous, tasty, with fresh ingredients and extra virgin olive oil and this is how I like to cook too."
Lea's vision for Al Sacco has evolved a lot since the beginning.
"At first, I thought breakfast would be the most important part of the concept. But the reality is different for many reasons that I understand now. First, few people have breakfast in comparison to lunch. Then, people spend less in the morning than at noon. And finally, people have very little time in the morning (the average waiting time, for a coffee, for example, is 30 seconds maximum)" she says.
But their breakfast offerings bring on new collaboration possibilities. For example, this year Al Sacco has been partnering with Le Musée de l'Elysée and for every new exhibition launched (about 4 per year), they organize a brunch at Café Elise, which is open to the public.
"I absolutely love this kind of collaboration because it allows guests to discover Al Sacco in a completely different and beautiful setting. My goal for the future is to be able to offer more collaborations of this kind to our clients" Lea adds.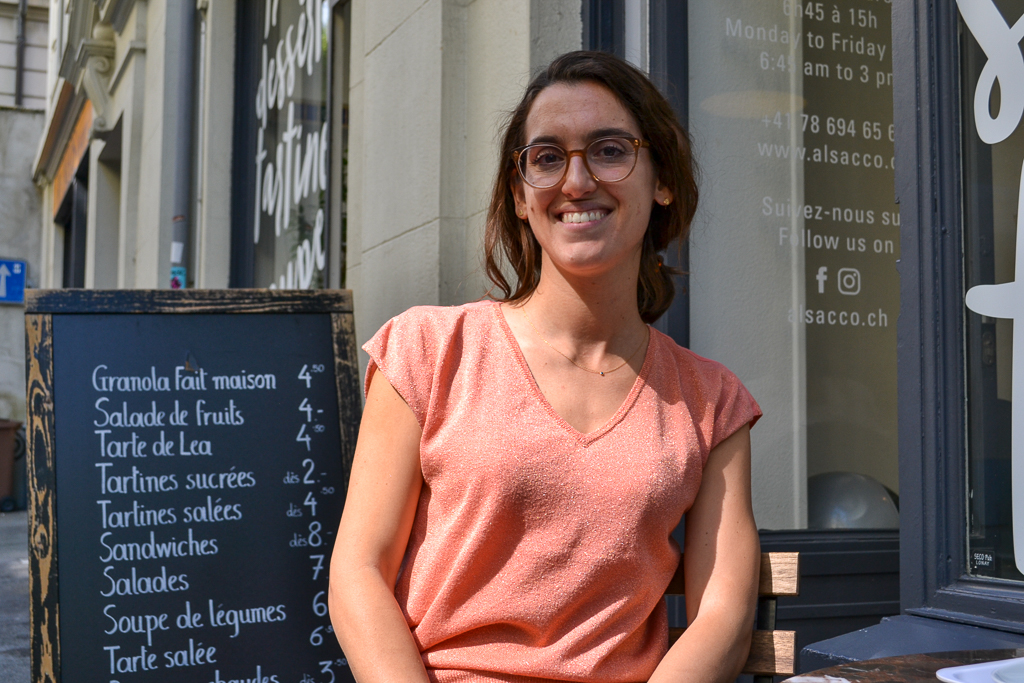 Le Musée de l'Elysée is a photography museum and one of my favourites in Lausanne and it's a great location for a Sunday brunch, I think. I dunno about you but I have already marked on my calendar to check their next launch & brunch date!
What I love about Lea's cooking philosophy for Al Sacco is that everything needs to be fresh and homemade. "Our dishes have very simple recipes, like the one you would do at home. We transform very little the ingredients; most of them are raw, unrefined (when possible of course). We use a lot of fresh fruits and vegetables and fresh herbs in our recipes. In our pastries or homemade granola, we use brown raw sugar or maple syrup. And in our sandwiches or preparation, we use extra virgin olive oil instead of butter" says Lea.
I am a big supporter of this "back to basics" philosophy. That's what people really need, unrefined food that nourishes the body.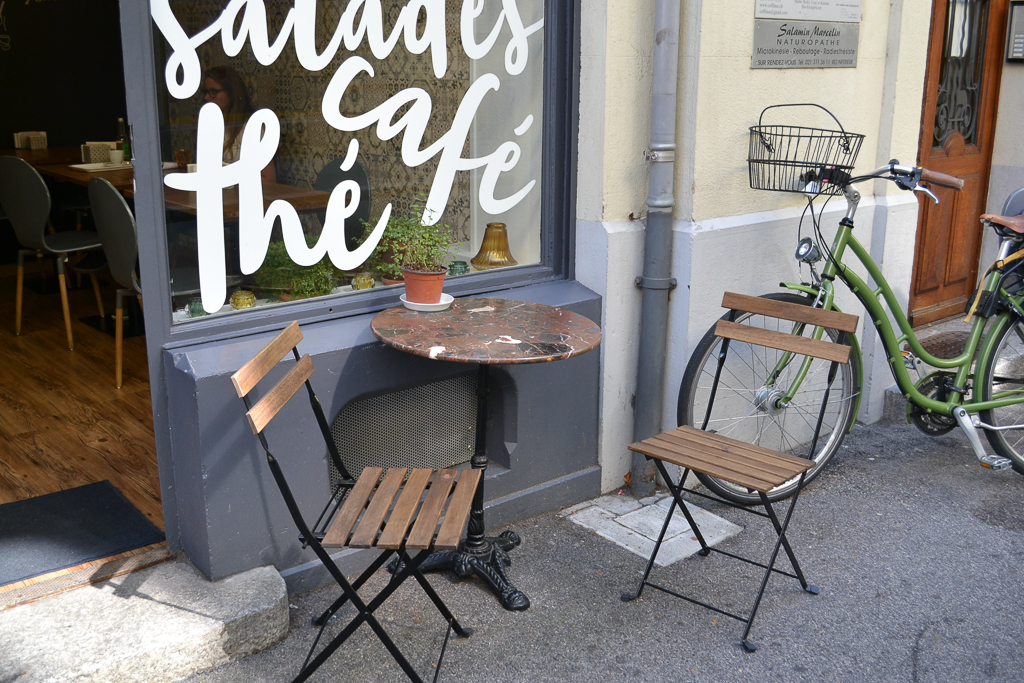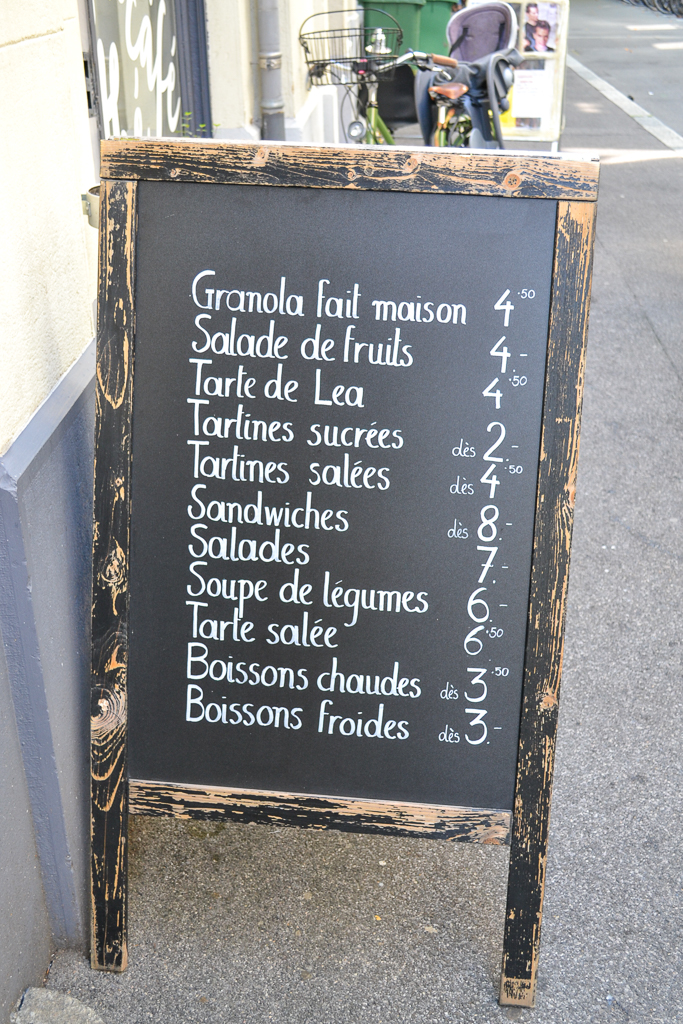 And although the cooking philosophy is simple, Al Sacco has adapted to modern life as you can order your breakfast or lunch online so that you don't have to wait for your food to be prepared. Smart, right?
For Lea, food is something essential in her day. "If you would ask my friends and family, they could tell you I am always hungry. I absolutely love eating." Lea says.  But what is even more important to her than the idea of eating, is the idea of doing something good to her body while she is eating. Her current favourite dish is a green lentil salad with radicchio lettuce, fresh basil, dill and Italian parsley, roasted walnuts, topped with feta crumbles and extra virgin and lemon salad dressing.
I am always curious to learn about the local foodies' favourite places in Lausanne and the region so here are Lea's recommendations:
For Coffee: ça passe crème (next to Loom Gelateria), I love the place and the guys, and it goes without saying that coffee is excellent!
For brunch: Le Pointu, the food here is very tasty, and much more original and refined than in many other places in town for an affordable price.
For lunch: Le Lacustre (especially during summer), the menu is simple but effective and the view on the lake is absolutely amazing!
For dinner: L'Abordage à Saint-Sulpice, it is beautifully situated with a warm and friendly welcome and the products they use are very good.
So now tell me, have you visited Al Sacco? What's your favourite on their menu? Do you have any other places you like to go for healthy food? Leave a comment down below and let me know!
Al Sacco
Rue du Simplon 13 – 1006 Lausanne 
For more tips on where to eat and drink in Lausanne, check out my ebook – The Curated Foodie Guide to Lausanne!