Do you find it difficult to be creative when it comes to cooking healthy meals that your kids will actually eat? Jenny Atkins, from Real Food by Two Moms, can help.
With Jenny, our paths crossed on Instagram. Ever since I love to follow her journey and get inspired by her kids-friendly recipes. She is also pretty funny!
Jenny is a Certified Health Coach and focuses on children's health which means that she has tons of tips to share with parents. That's one of the reasons I've been wanting to interview her and learn more about her story but also her tips about cooking together with your kids and teaching them how -and why- they must eat healthy and balanced.
What impressed me, even more, is that apart from being an expat mom of two beautiful souls -she was living in Dubai until recently- she wrote and published a cookbook with 60 healthy recipes for kids, along with her friend Gemma McQueen.
Eating healthy and taking little steps towards a more balanced diet every day as a family is one of my current priorities – definitely not there yet but progress is what matters, not perfection. Right?
Following this interview, I am convinced that I would love to hang out with this inspiring woman. Maybe one day we will organise a trip together in the magical island of Crete, where Jenny confessed being one of her favourite family trips ever!
If you are also curious to learn more, keep on reading:
1. Would you suggest a song to hear while reading your interview?
This is such a funny question and I love it! I assume that most of the people reading this will have kids, so in order to keep their kids entertained for the next 4 or 5 minutes for a stress-free read, I might suggest "Let it Go" by non-other than Frozen.
It's as kid-friendly as Baby Shark, but not quite as annoying. Mind you, this is not the song I would be listening to if I were reading this alone, but when does that happen anymore. I don't even get to pee alone anymore.
2. How would you introduce yourself in a paragraph?
I'm a mom, a wife and a messy cook who loves to create new recipes, I teach pilates and spin, I love to travel, drink wine and hang out at home. These are the first few things that popped in my mind and I was going to just use them as inspiration to writing something more creative and interesting, but then I thought I'll just leave them as is. It couldn't be closer to the honest truth. This is me.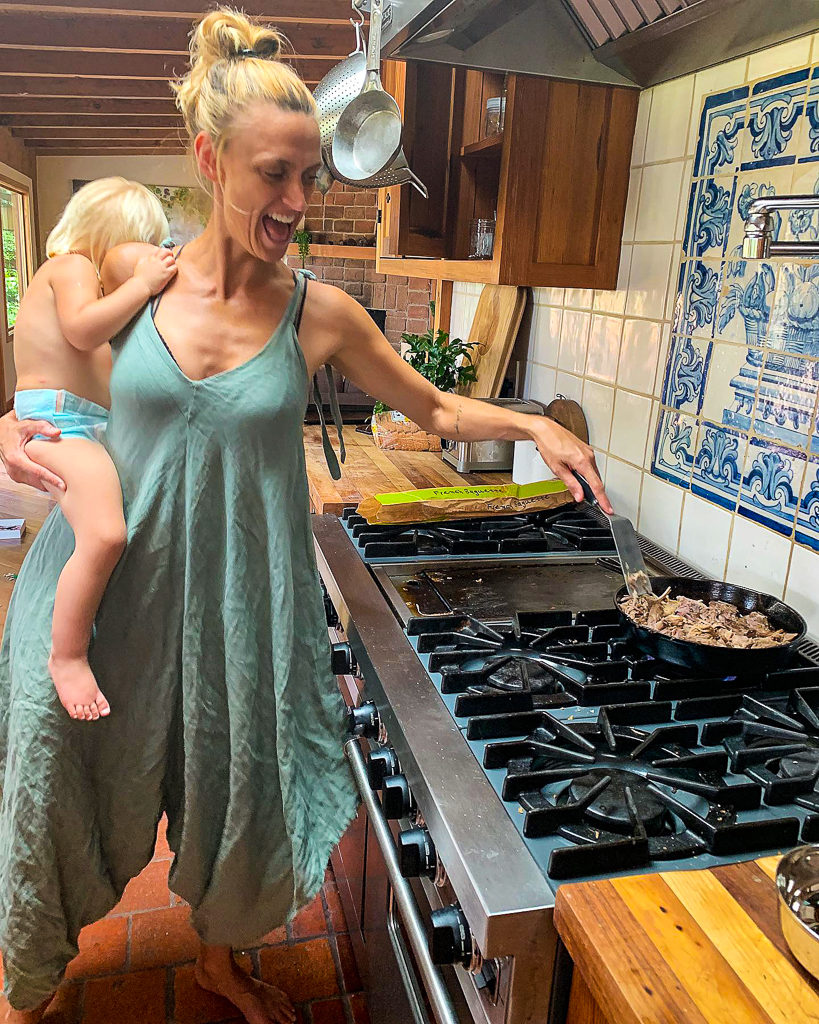 3. You are a Certified Health Coach with an emphasis on children's health. How can parents learn to introduce a healthier lifestyle to their families? Which are some simple steps that someone could start implementing immediately?
The fact that someone is reading an article on health is already a start in the right direction in my opinion. I think as parents, of course, we want to try to do good things for our kids, but where do you start? There are so many fads, new diets, philosophies on eating these days, it's hard to navigate and know what to follow or believe. I am a firm believer in balance.
In my cookbook, I discuss creating balanced meals as a start. Looking at the basic macronutrients of a certain food and building a meal around that. I use simple illustrations so that kids can easily understand this concept. Thinking about grams or calories can be too much for an adult to even understand.
I encourage parents to look at their hand and their child's hand to understand how big our stomachs are. Everyone's stomach is approximately the size of their fist. I know this is a hard concept to understand considering we (as adults) generally eat way too much. So, it's important we don't push or force our children in any way to overeat. Allow them to start learning to understand hunger and full signals.
We should be eating a palm size of protein, a cupped hand of starchy carbs, a cupped hand of non-starchy carbs and two thumbs of fats. This is true for us as adults as well. So, it's quite fun to do with your kids too. And maybe it will be an effective way for us as adults to eat healthier inadvertently as well.
Note: this is just an estimate and every child is different but it's an easy way to picture how serving sizes and portions work together. If a child is served too much pasta (starchy carb) many times this is their favorite part of the meal, so they will eat all of this and not leave room for their peas or the least liked thing on their plate. So if we serve the right portions to begin with it leaves more room for them to try everything on their plate from broccoli to avocado, fish or even a bean salad, that they might not have tried if they had already filled up on their pasta.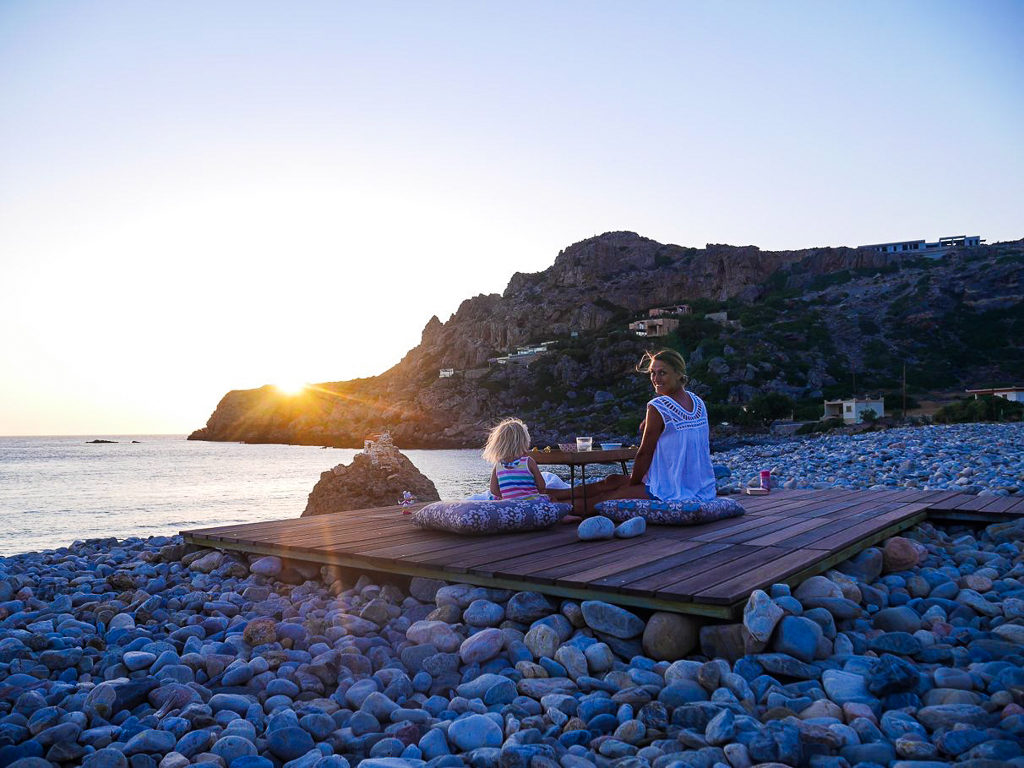 4. Together with Gemma, you have published a cookbook with healthy recipes for kids and the whole family. Could you tell us a few words about it?
We started writing this cookbook, well at the time it was just an ongoing chain of text messages bragging about which recipes were successful and which weren't, when our children were approximately two years old. After months of struggles, cheers, lots of laughs and frustrations we had so many tried and tested recipe ideas that we decided to write a book.
Along with my education and knowledge on nutrition we combined these with a simple and very easy to understand nutritional guide to help parents understand how to feed their kids, not just what to feed them. We think it's important for everyone to fully understand why we need to eat the things we do instead of just following recipes.
This knowledge that you will gain from our book will help you become a more aware eater. Appreciating and understanding how food helps your body and also can hurt it if you eat the wrong things is a driving force in becoming healthy for a lifetime.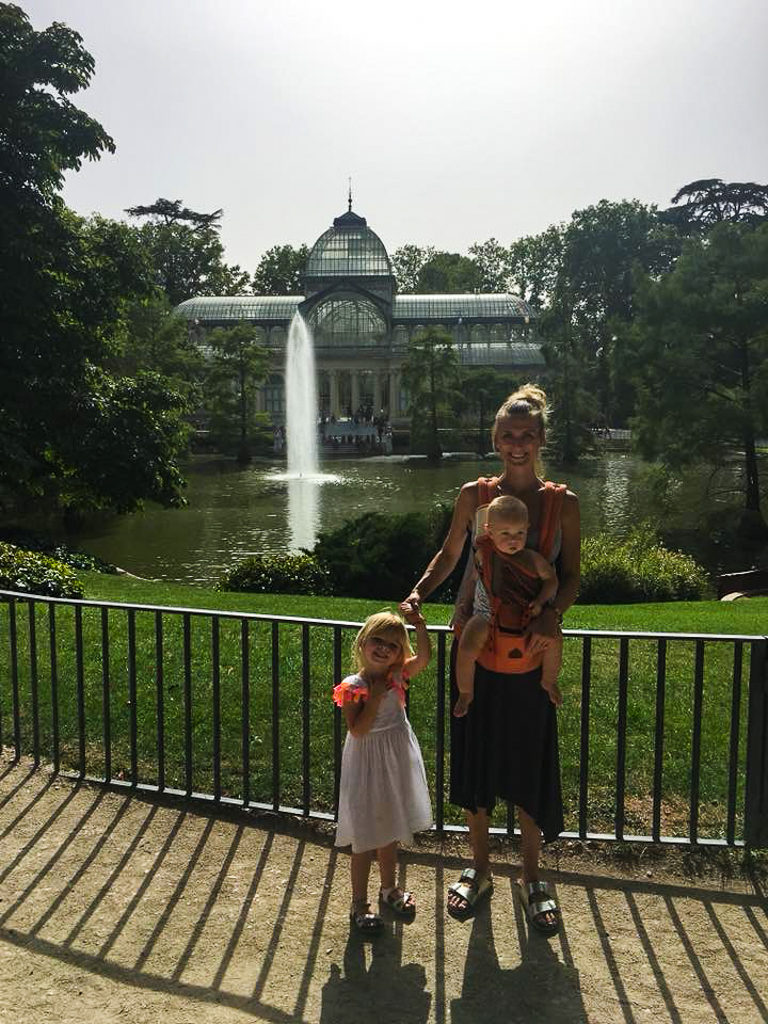 5. What is your philosophy when it comes to cooking?
I'm always telling people how horrible I am at following recipes. Most of the recipes in our book don't need to be perfect for them to turn out. I encourage people to try new things, substitute ingredients to make them perfect for your family and not to worry if one meal doesn't turn out. Just keep trying. Cooking is a creative process. Let go and have fun. (Sorry no pun intended if you are currently listening to the Frozen soundtrack)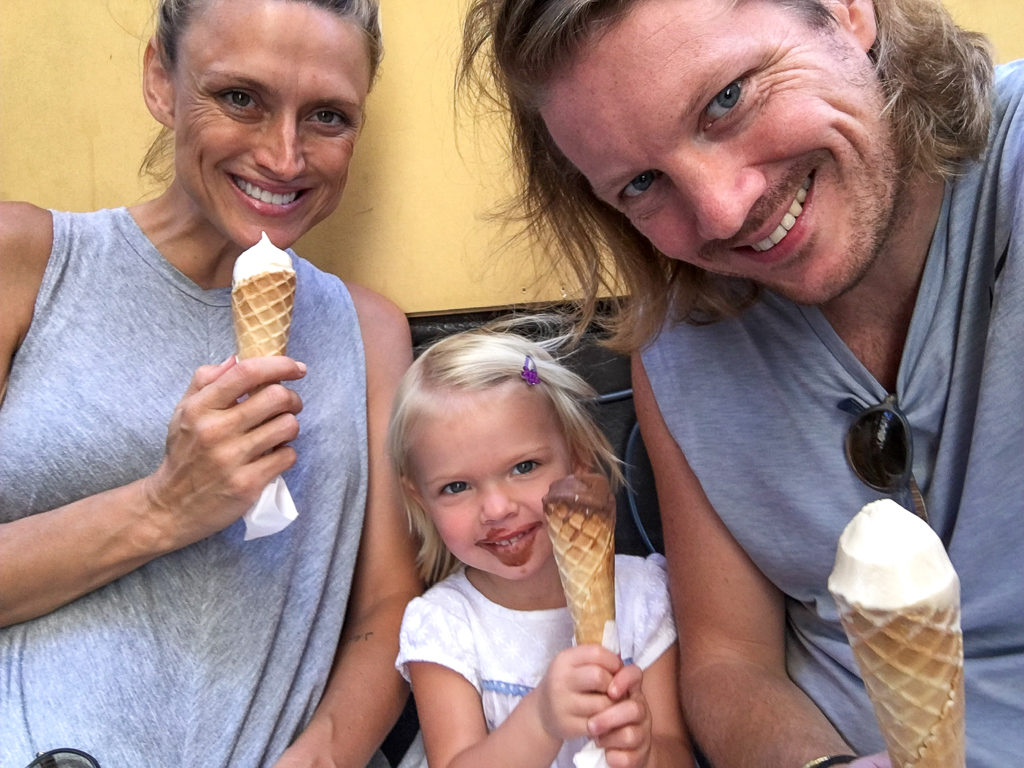 6. How can parents involve their kids with cooking and eating healthier? Do you have any tips on cooking with children?
One of my favorite ways to help kids become better eaters is to find ways for kids to either cook or meal plan with their parents. Evenings are often busy so cooking together every night might be an unrealistic approach. But I do try to encourage my kids to choose their proteins, carbs or fats. For instance, in my kitchen on the bottom shelf of the pantry, I have all of my starchy carbs (rice, all sorts of pasta, oats, beans, quinoa etc) displayed in glass jars or containers so that the kids can easily see them and pick which carb they would like for their meal.
I also use this same strategy for pasta sauces. In the freezer, I always have a big freezer bag full of different colored batch cooked sauces. Every time I make pasta sauces, like cauliflower cream sauce, tomato veggie sauce, pesto, a cheese sauce or a pink sauce, which is one of my faves that I've listed on my website, I freeze any leftovers, even if it's just one serving.
So instead of saying we are having pasta for dinner and having the kids turn up their noses, not because they don't like pasta, but just because they can, I ask them to choose which pasta and sauce they would like. This way they feel as if they have added their opinion and are making decisions.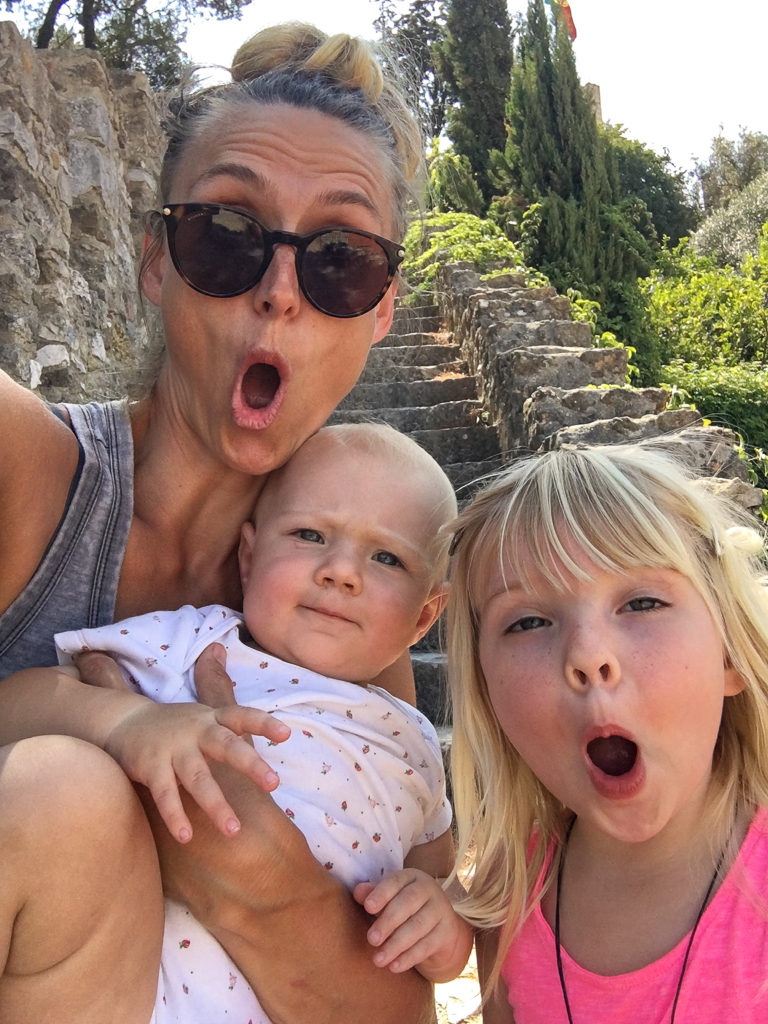 7. What's your current favourite summer recipe?
My favorite summer recipe is BBQ'd sweet potato fries. I mean who doesn't love to be outside and BBQ in the summer. The kids love them, adults love them. They are perfect for any occasion. Plus, if you don't finish all of them you can cut them up into small squares and toss them into a spinach salad the next day with a bit of avocado, grapes and red onions or make them into a sweet potato salad with a bit of Greek yogurt, red onions, vinegar and mustard. You can't go wrong with making sweet potato wedges.
Just cut them up big enough so they don't fall through the grate. I like to parboil them for a few minutes to get them a tiny bit soft so they don't burn. Toss them in coconut oil and grill until browned then turn them and continue to cook for a few more minutes.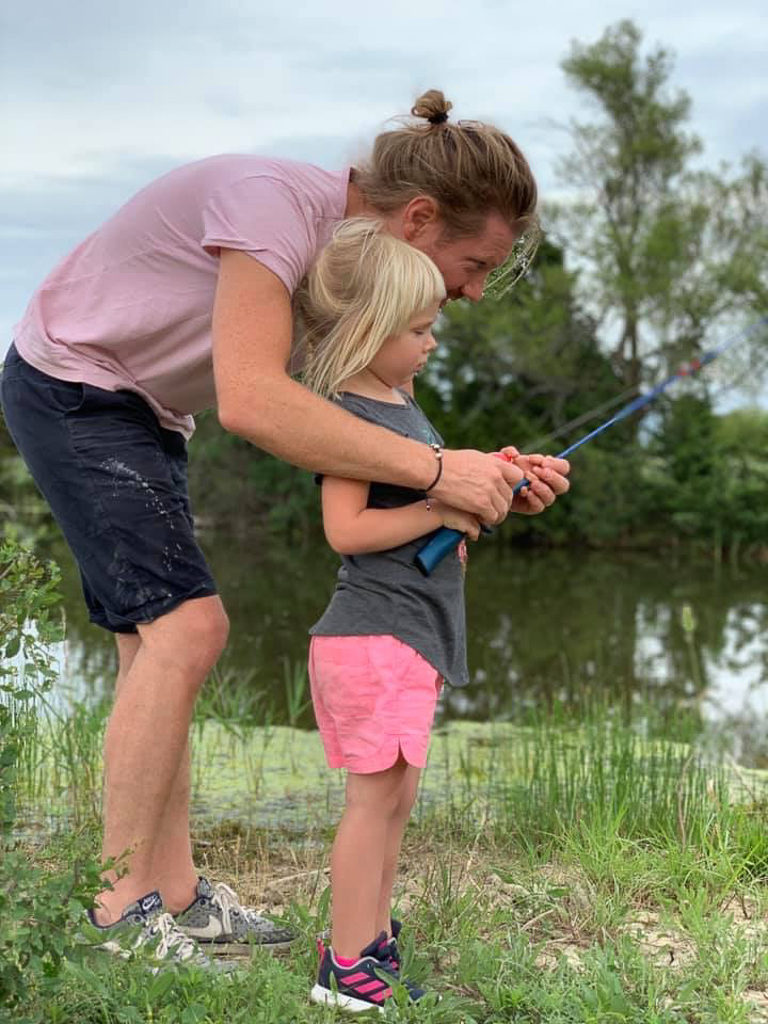 8. What does travel mean to you?
I only really started traveling about 7 years ago after moving abroad. I used to think that Hawaiian or Mexican vacations were the ultimate. I guess that's because that's all I knew. After moving to Asia, then Dubai it opened up my eyes to different cultures and ways of life that I wanted to see and experience. I've travelled to small quaint villages in Cambodia, bustling cool cities in Turkey, schmancy cities in Italy and tranquil and stunning beaches in Greece to name a few. It's incredible to see how different everyone lives and how people can be truly happy in so many different surroundings and circumstances.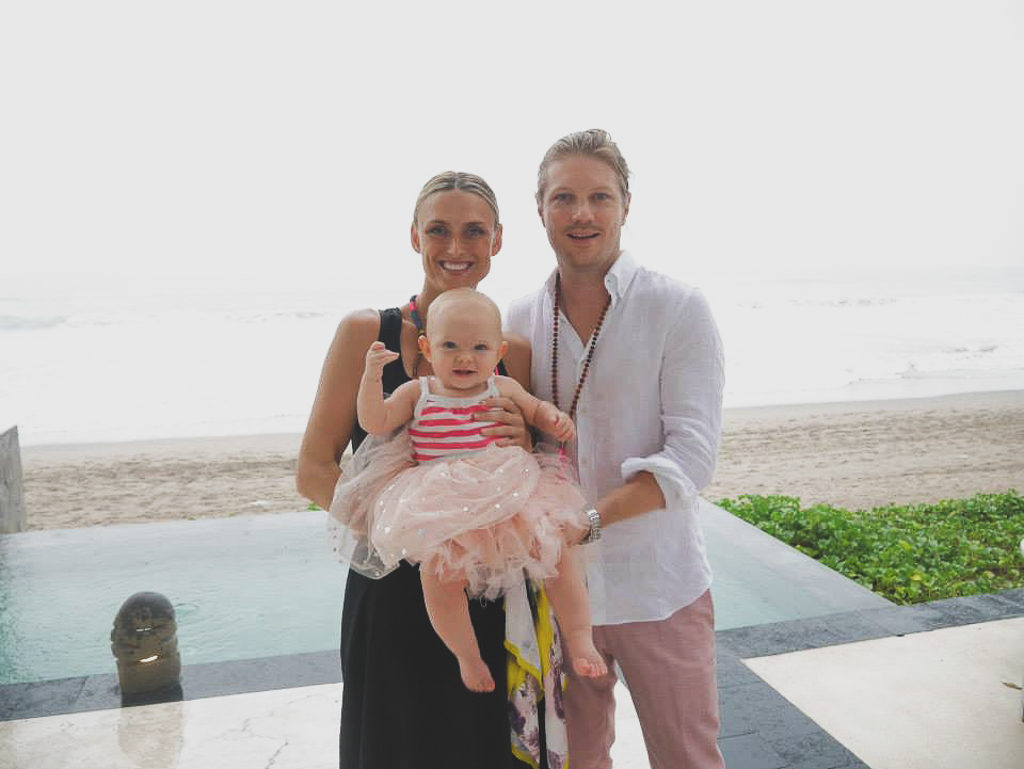 9. What was your favorite travel experience so far and why?
I am probably biased as it was one of my last vacations as a family of 3 before my 2nd daughter came along. It did make it very special spending quality time with my oldest daughter before the baby came. We stayed on a very secluded beach in Crete, Greece, just an hour away from Elafonisi Beach, which of course my daughter adored. The pink sand was quite a hit with her. The people, food, terrain and hospitality were indescribable.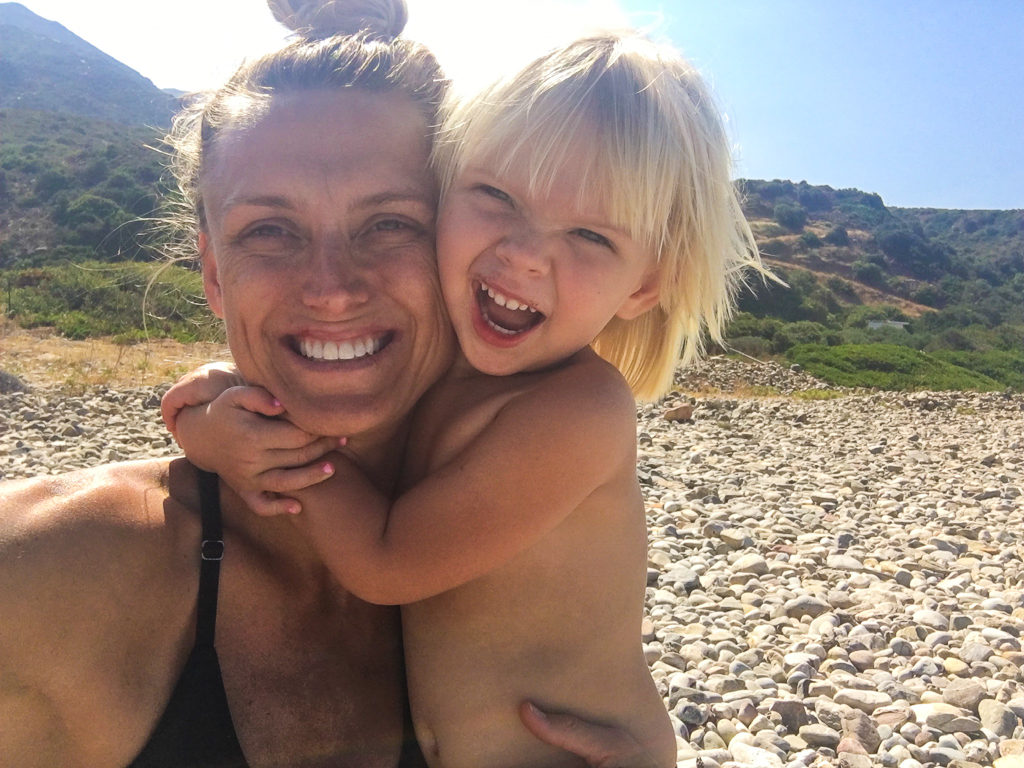 10. How do you plan your family travels? How do you find the best family-friendly restaurants/foodie experiences?
We tend to go to places that are near us depending on where we were living at the time. We first moved to Indonesia so of course, Bali was on the list. Then we moved to Malaysia and continued to explore SE Asia. When we moved to Dubai we took the advantage to see Cyprus, Turkey, Oman and parts of Europe. And now we are back in California, so I assume we will explore the US. My husband is from Australia so America is a whole new world for him. We recently moved and he is starting his own interior design business here which is what had us traveling the world, to begin with. But we are excited to be growing roots in my hometown. So if anyone needs some design work let me know 🙂 www.studioatkins.com can help.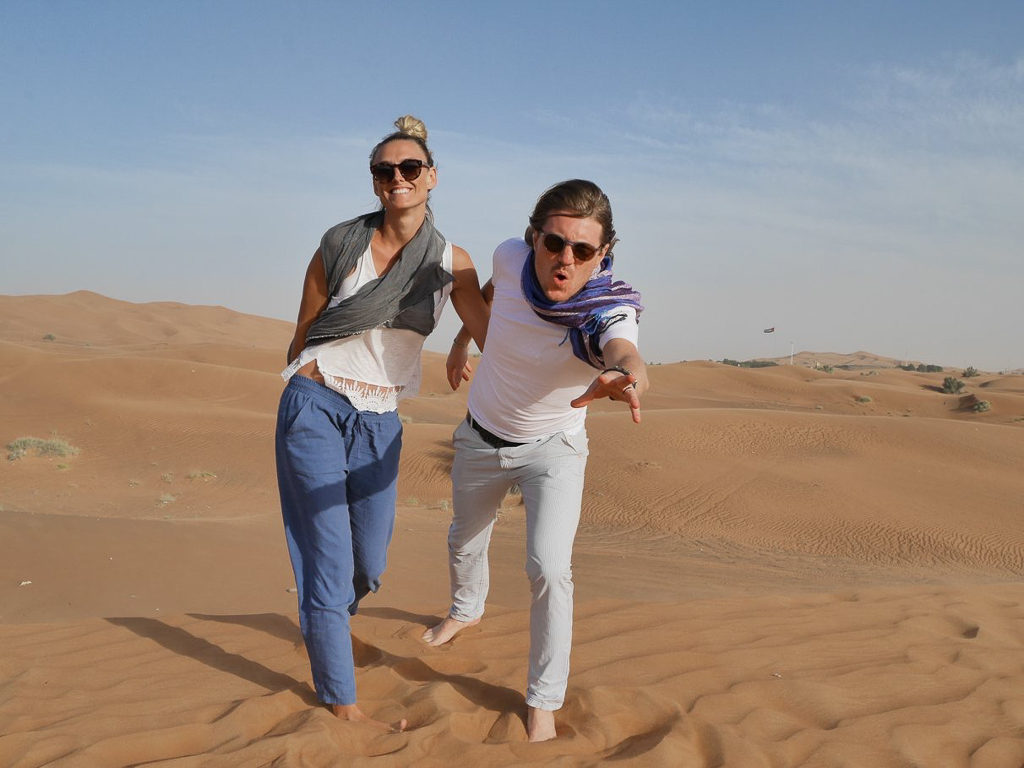 11. Could you share with us your ideal itinerary in your hometown for a family weekend?
My family lives in a very very very small town in Kansas, so an ideal weekend is quite simple. We would camp at the lake, go boating, have a campfire, make smores* (of course) and hang out with family. Nothing like some of our days in Asia. But it's really nice to just turn off everything and enjoy the small things.
12. What's your favourite parenting book/website/blog?
When moving to Dubai, I didn't have any friends or family to give me all of the do's and do nots of parenting in a foreign country. Where to eat, where to play, where to find all of the want haves. So, I really enjoyed reading a blog called The Mothership by Helen Farmer. She's a super funny writer and gave me a lot of insight into the new city that I called home for four years.
*If you, like me, wonder what a smore is, here is what I found on Wikipedia: "A s'more is a campfire treat popular in the United States and Canada, consisting of a marshmallow and a layer of chocolate placed between two pieces of graham cracker or cookie."
Thank you so much, Jenny, for sharing a small part of your story with us!
Now tell me, do you feel you have sufficient knowledge when it comes to eating healthy and balanced? Where do you get inspiration to cook kids-friendly meals which are healthy at the same time? Do you use any tricks such as batch cooking or meal planning to make your life easier? Leave a comment down below and let me know!